Geekery: New Photos & Release Date for 'Dark Crystal: Age of Resistance'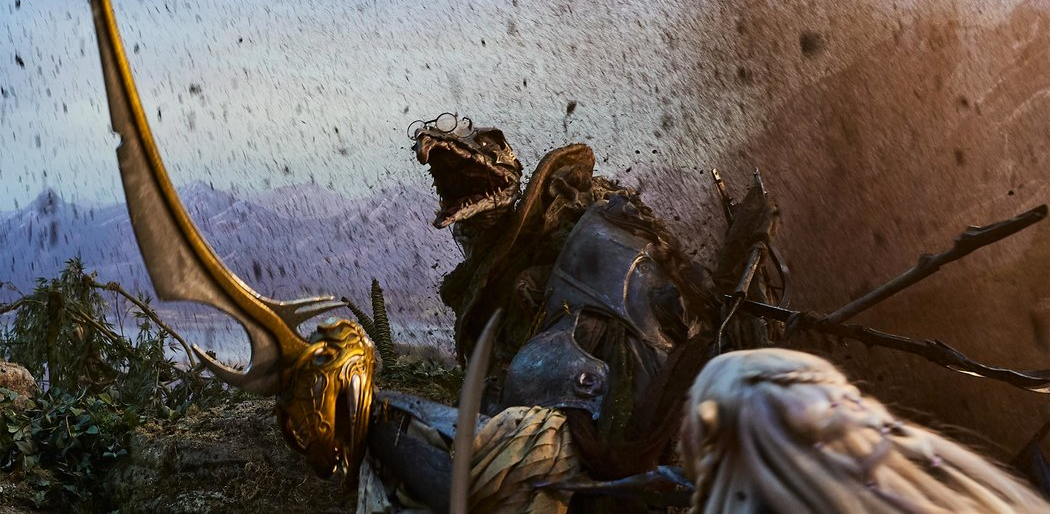 More tidbits are being released about the anticipated series – check out new photos of the Skesis and Gelfling puppets. They look fantastic!

It was confirmed at NYCC last year that Dark Crystal: Age Of Resistance has just enough CG to remove the puppeteers from scenes – all of the characters are hand made puppets modeled after the ones used in the 1982 movie. EW shared some new photos give us a look at the new scenes and characters…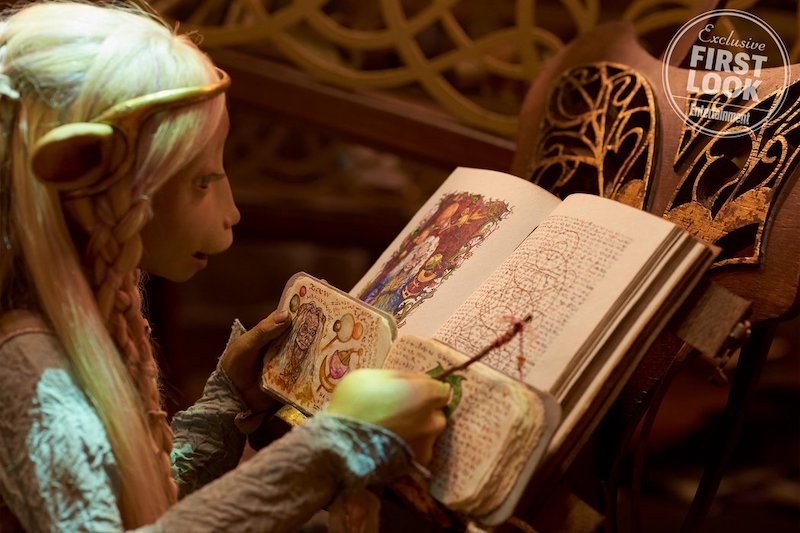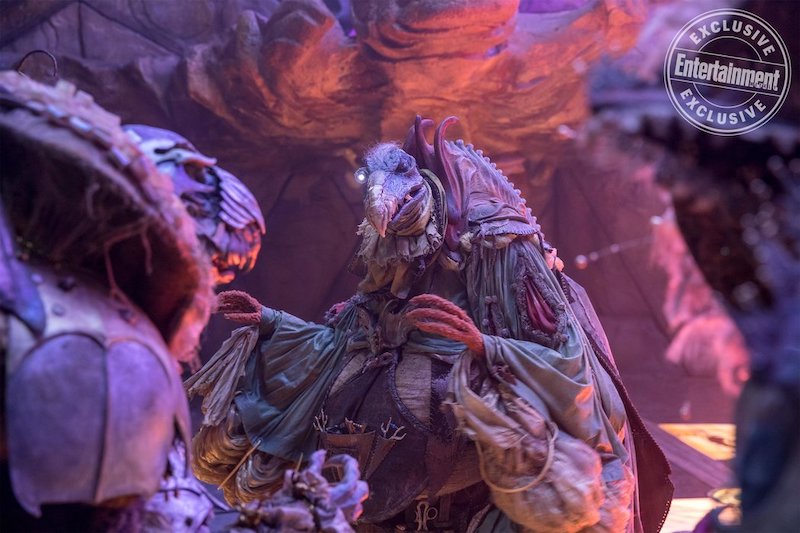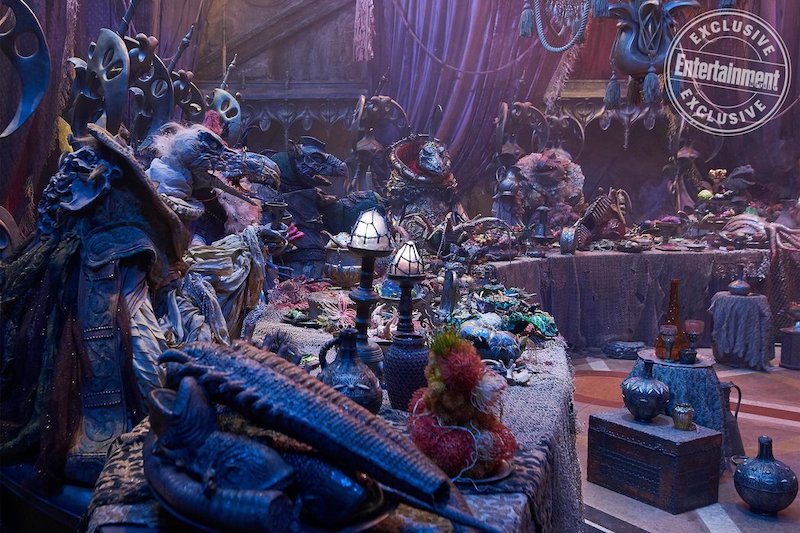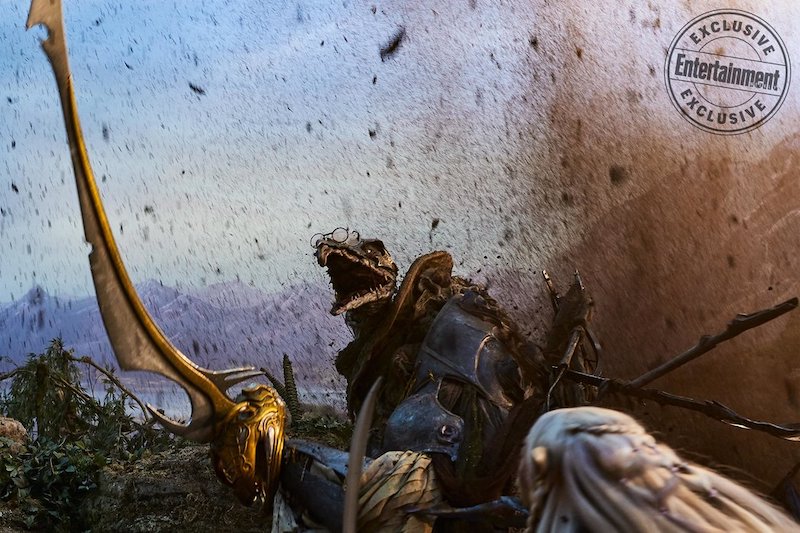 Images of lead characters Rian, Deet, and Brea released by Netflix last year…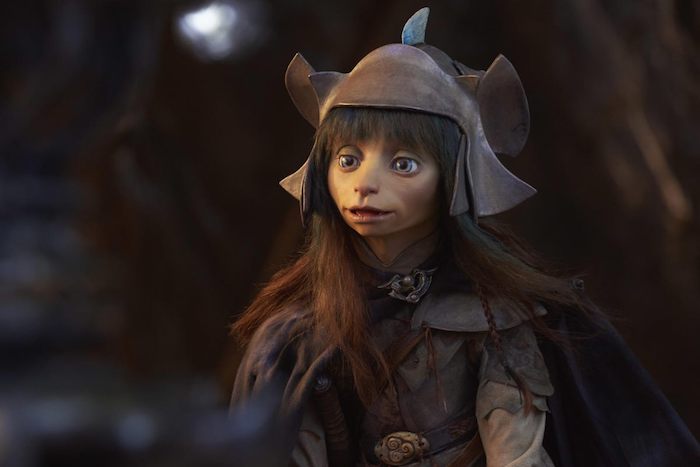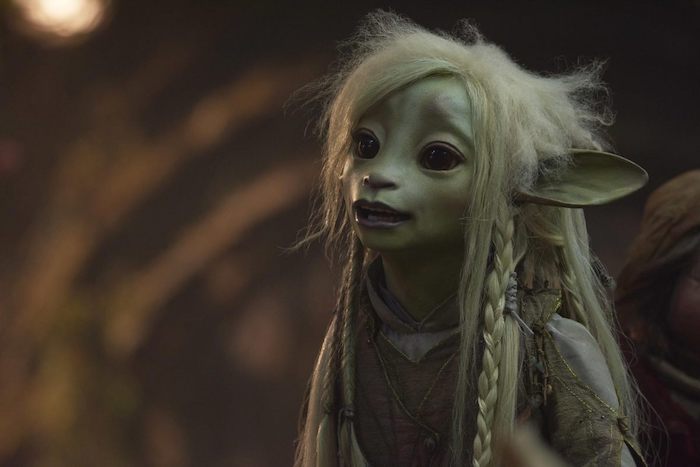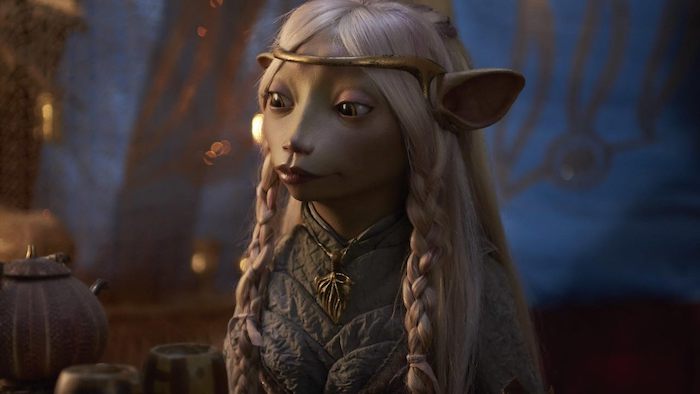 The voice cast was announced last year – it's got some big names.
Gelfling characters are voiced by:
Taron Egerton as Rian
Anya Taylor Joy as Brea (The Witch)
Nathalie Emmanuel as Deet (Game Of Thrones)
Donna Kimball as Aughra (The Happytime Murders)
Caitriona Balfe (Outlander)
Helena Bonham-Carter
Harris Dickinson (Trust)
Natalie Dormer (Game Of Thrones)
Eddie Izzard
Theo James (The Divergent Series)
Toby Jones (Tinker Tailor Soldier Spy)
Shazad Latif (Star Trek: Discovery)
Gugu Mbatha-Raw (A Wrinkle In Time)
Mark Strong
Alicia Vikander
The Skeksis & Mystics are voiced by:
Harvey Fierstein (Torch Song)
Mark Hamill
Ralph Ineson (Game Of Thrones)
Jason Isaacs
Keegan-Michael Key
Ólafur Darri Ólafsson (True Detective)
Simon Pegg
Andy Samberg
The story focuses on the Gefling city Jen and Kira see from atop the Wall of Destiny in the original movie, and explores the culture lost when the evil Skeksis took over and how the Skeksis gain their power. The creators took inspiration from Avatar: The Last Airbender and Lord Of The Rings when writing the script. Director Louis Leterrier wanted to create something that appealed to old and new fans alike…
"We need to serve the fans…but also we need to create new fans. Kids these days, they haven't seen puppets that look like this. It's different and sometimes quite scary. There's action and drama and a few deaths. You're going to like it."
The Dark Crystal: Age of Resistance premieres on Netflix August 30th.
Subscribe to our newsletter!
Get Tabletop, RPG & Pop Culture news delivered directly to your inbox.