Historicals: Blood and Plunder – Spanish Marineros Get Up Close & Personal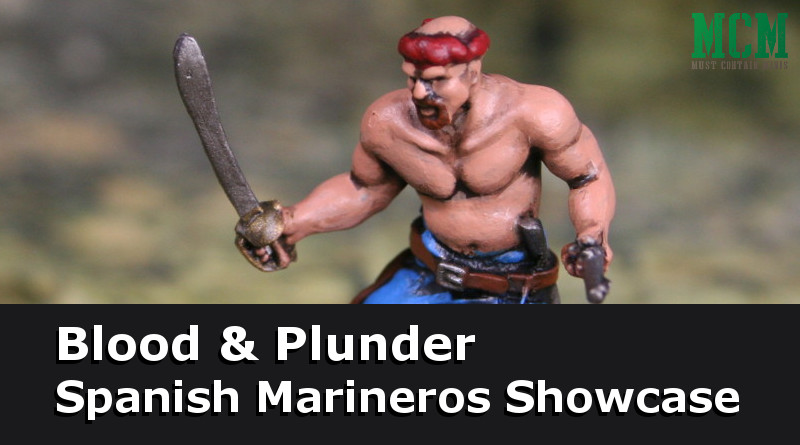 Let's take a quick look at a unit of Spanish Marineros for Blood & Plunder and what they can add to your games on the high seas.
For those that don't know, Blood & Plunder is a Historical Pirates Game set in the 1600s and playable in about 2 hours. It has honestly got to be one of the best-looking miniatures games I have ever seen. This game is just pretty once you get the ships and miniatures to the table.
Now back to the Spanish Marineros. These guys are good in melee and with artillery. Being armed with just pistols, they are not as good with regular shooting attacks. They are meant to get in close and personal with their adversaries. The miniatures are 28mm, but I find them to be closer in scale to 32mm miniatures.
Bill Kocher of Phoenix Games in Kitchener (Ontario, Canada) painted these miniatures for me. Special thanks also goes to Firelock Games for sending me these miniatures for use on Must Contain Minis. They are very much appreciated and look fantastic.
All of the pictures in this post are from Must Contain Minis. Below the four figures of the Marineros unit pose for a quick photograph.
Let's take a closer look.
The Miniatures…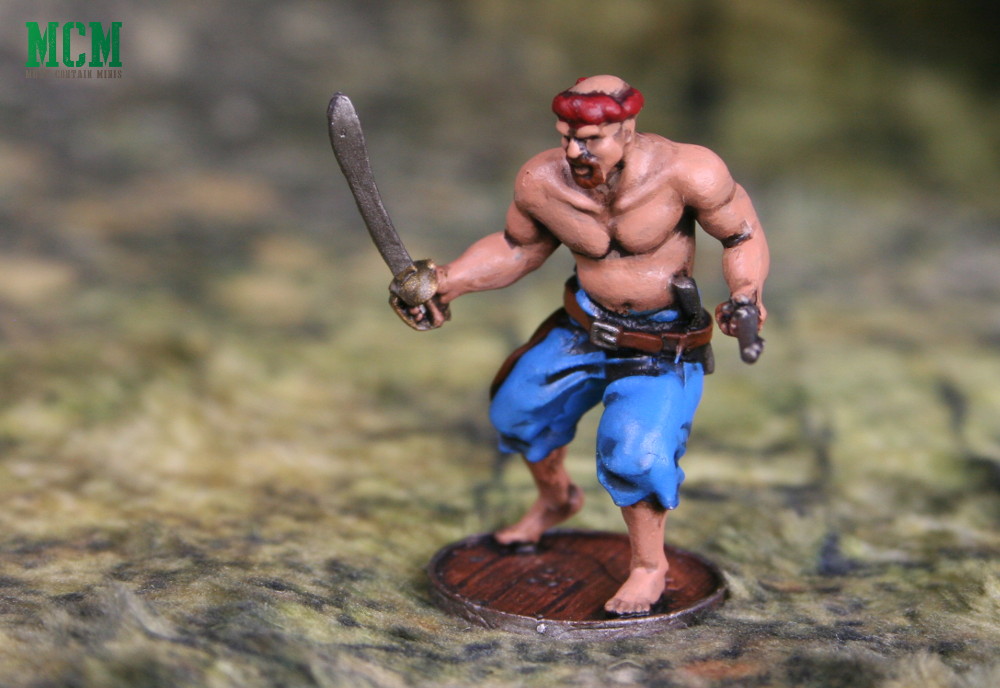 This guy sports the same haircut as me. 🙂
Wrapping it up…
Hopefully, you enjoyed this quick showcase of some excellent miniatures. Bill Kocher of Phoenix Games did a great job painting them up and Firelock Games did a great job sculpting them and making a game for them to go with.
I have a very similar, yet different and longer showcase article of these miniatures on my website – Must Contain Minis. Please feel free to check out that article if you like this one here. I also have a section of my website dedicated to showing off products and news related to Firelock Games.
Subscribe to our newsletter!
Get Tabletop, RPG & Pop Culture news delivered directly to your inbox.
Thanks for reading and until next time, Happy Gaming Everyone!!!

Read more about great Indy and Historical games on my site!
Again, aside from writing great gaming related articles, I am also working on compiling a list of all Miniature Gaming Conventions in Ontario (Canada). If you are in Ontario, this list should be of interest to you!