Flames of War is amping up for the Late War releases…today come take a look at the starter boxes for Britain, Germany, American, and Soviet Union forces.
It's a Late War spectacular today. Battlefront has released a preview of what you can expect in each of the starter sets for the various factions in their games. Each box gets you a sizable selection of units, a mix of tanks, infantry troops, and the complete A5 Rulebook. These are a fantastic way to get involved in Flames of War, or to grab yourself a collection of late war miniatures. The discount you get for buying a boxed set is phenomenal–so if you're looking to get started in the game or expand your existing army, you'll want to check these out. Let's take a look!
via Battlefront Games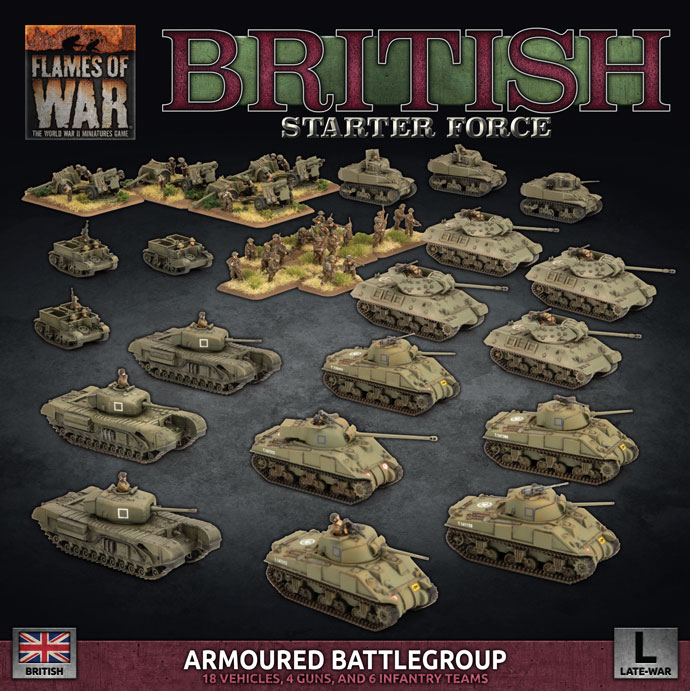 4x Sherman (75mm) Tanks
1x Firefly (17 pdr) Tank
3x Stuart (37mm) Tanks
3x Churchill (6 pdr) Tanks
1x Motor Platoon
3x Carriers
4x 25 pdr Guns
4x M10 Tank Destroyers
Complete A5 Rulebook
British "Start Here" Booklet
2x British Decal Sheets
10x Unit Cards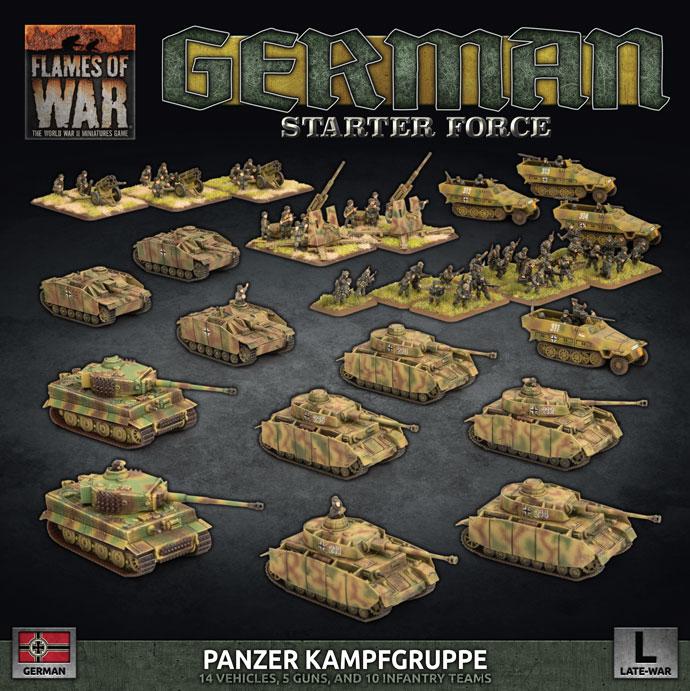 5x Panzer IV (7.5cm) Tanks
2x Tiger (8.8cm) Tanks
1x Panzergrenadier Platoon
4x Sd Kfz 251 Half-tracks
3x StuG (7.5cm) Assault Guns
3x 15cm Nebelwerfer Rocket Launchers
2x 8.8cm AA Guns
Complete A5 Rulebook
German "Start here" Booklet
2x German Decal Sheets
10x Unit Cards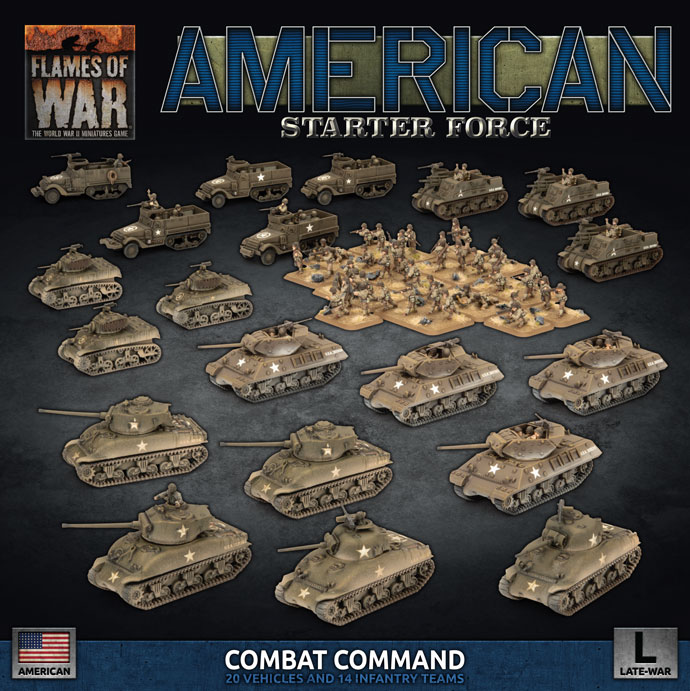 2x M4 Sherman (76mm)
3x M4 Sherman (75mm)
3x M5 Stuart (37mm)
3x M7 Priest (105mm)
4x M10 (3-inch)
5x M3 Half-track (.50cal MG)
Armoured Rifle Platoon
Complete A5 Rulebook
American "Start Here" Booklet
2x American Decal Sheets
15x Unit Cards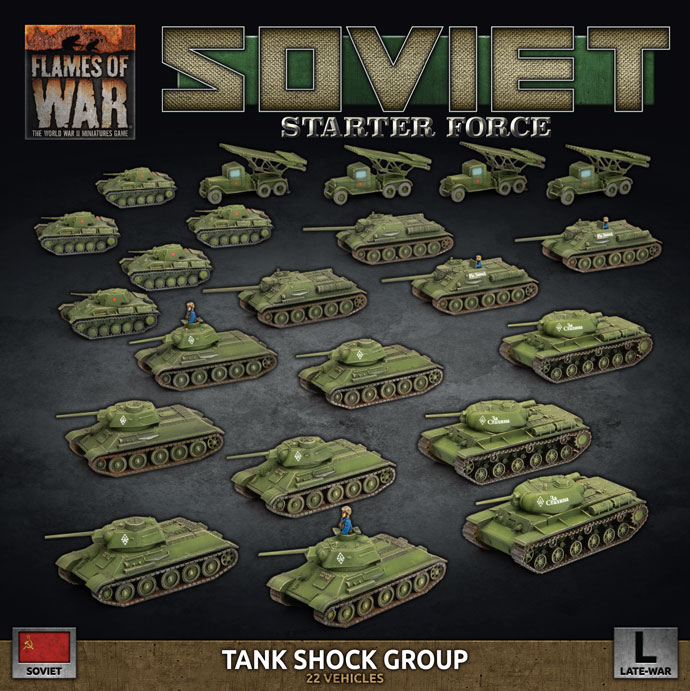 6x T-34 (76mm)
5x T-70 (45mm)
4x SU-85 (85mm)
3x KV Tanks
4x Katyusha Rocket Launchers
Complete A5 Rulebook
Soviet "Start Here" Booklet
2x Soviet Decal Sheets
12x Unit Cards
~That is a SUPER good deal for that much stuff.