Spread the word and help out a Good Cause!
Hello everybody, Operation Good Cause 2019, our fundraiser project, has the first finished units to show!

What Is It All About?
Operation Good Cause is a fundraiser for the International Committee of the Red Cross. I teamed up with my local wargaming club and some very awesome sponsors to build a WW2 American force. It works simply like this: People contribute money to the fundraiser, and in return we give them raffle tickets. At the end, one lucky winner will get a quite substantial, fully painted ready-to-play army. We are trying to keep this force as generic as possibly (for example, we use clear acrylic bases), and we even have several different rule sets we will give away with it!
All the details can be found on the Operation Good Cause 2019 blog.

How Does It Work?
Over the next couple of weeks we will reveal all of the finished units and we will accept contributions through PayPal until June 6th.
After that, on June 9th, we will randomly choose and announce the winner during our public D-Day gaming event. The army gets shipped to you no matter where you live.
The money we collect will go to the International Committee of the Red Cross.

What Will Be In the Army?
Our final count is quite impressive, with 136 infantry, 7 tanks, 2 armored cars, 2 guns, 5 transports, and 4 different rule sets!
In detail that's:
70 Airborne
41 Army
25 Rangers
1 57mm ATG
1 75mm pack howitzer
2 M3 Halftracks
2 Jeeps
2 Truck
1 M5 Stuart
1 M8 Scott
3 M4A4 Sherman
1 M4A3E2 Jumbo Sherman
1 M10 Wolverine
2 M8/M20 Armored Cars
Bolt Action 2nd Edition book
Chain of Command book
What a Tanker book
Battlegroup Panzergrenadier book including Battle for the Mediterranean and Battle for the West supplements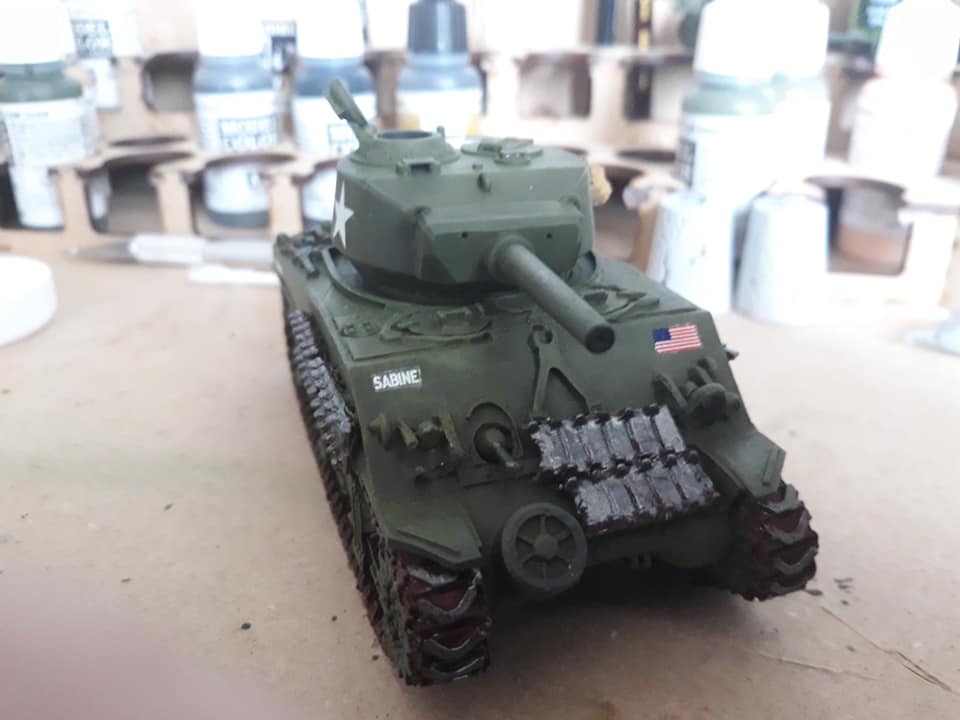 Do You Want To Help Us?
Well, by now the best way to help our cause is to contribute money to the fundraiser – and earn yourself a chance to win this amazing army!
You can also spread the word and raise awareness for the project
Just contact us under [email protected] if you have any questions in the comments!