ToyLand: Jet Black is Ready with His Trusty Walther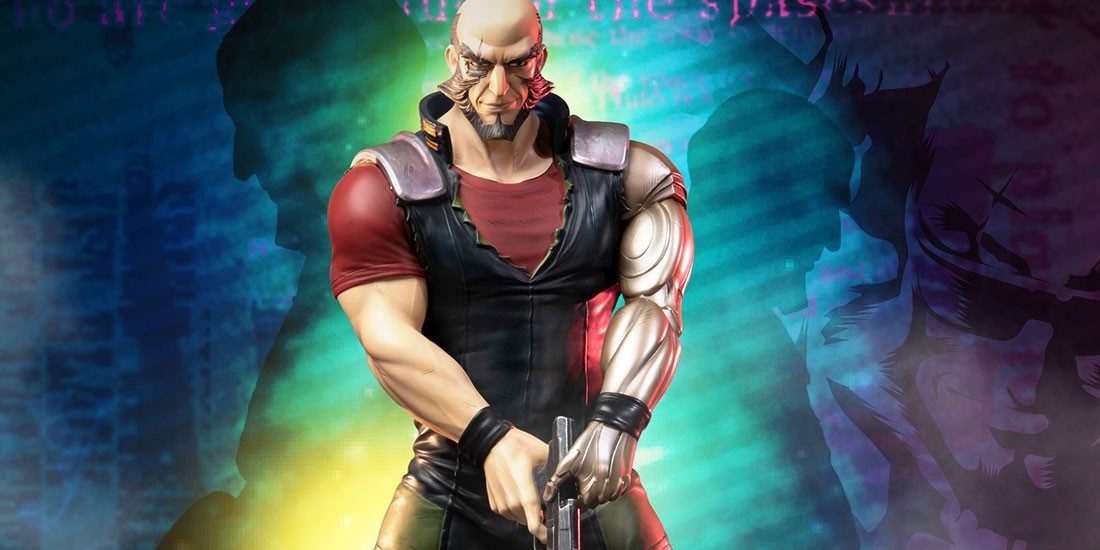 This nearly 2 foot tall rendition of the anime character gets the details right, and doesn't overcomplicate his design.

Jet Black is the captain of the Bebop and a great bounty hunter with experience with the Intra Solar System Police. He's also known as "Black Dog" for his ferocity and tenacity. Jet is the most grounded of the ragtag bunch that calls the souped up a fishing vessel home.
This is the second of a collection of Cowboy Bebop sculptures from First 4 Figures, and is due to be shipped Q2 of 2020. There's also an exclusive edition available (if you pre-order) with an additional Signature Card signed by Alex Davis, a Day One edition Hologram Sticker,  and some other extras – including a low edition number for collectors.
Cowboy Bebop – Jet Black Statue – $374.99
Height 20.5 inches (52cm); 

Width 10 inches (25cm); 

Depth 10 inches (25cm)

 

Statue comes with Jet Black holding the pistol in a low ready position
A highly detailed base capturing the theme and style from the Cowboy Bebop anime
Authentication Card