ToyLand: Picard's Famous Facepalm Gets the Bronze Treatment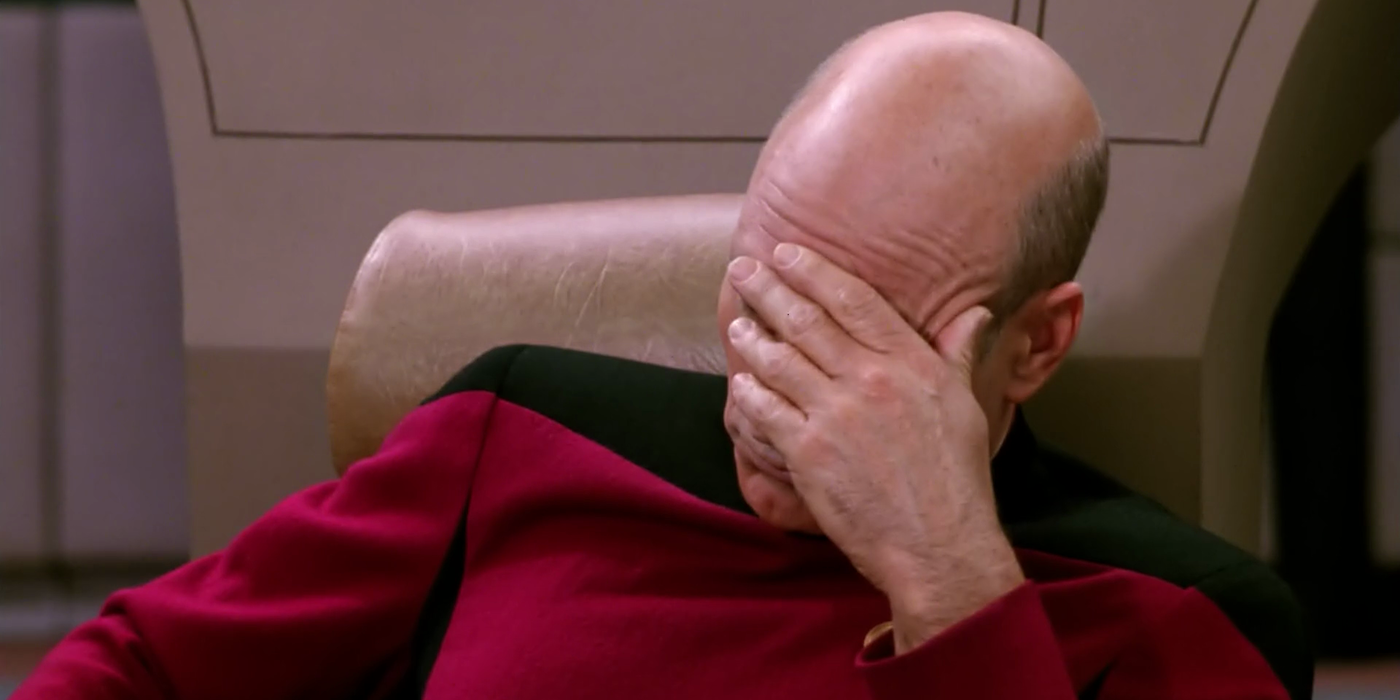 The endlessly meme-able disappointed Captain Jean-Luc Picard gets a more classic look with this 1:6th scale bust. Icon Heroes revisits their full color bust with this new limited edition bronze version to make it extra classy. Available exclusively at ThinkGeek and GameStop; orders are open now.
Captain Picard Facepalm Bust Bronze Edition – $69.99
Set phasers to facepalm, the Captain Picard Facepalm Bust is back as a ThinkGeek Exclusive limited bronze edition! With so many opportunities to judge people, you might want to consider stocking up, especially if you're more judgmental than Q. At least now you can "spill the tea" like a pro: Earl Grey. Hot.
Officially-licensed Star Trek: The Next Generation collectible
A ThinkGeek creation & exclusive from our friends at IconHeroes
Picard captured in his classic facepalm pose but this time he's bronze colored with patina
Extruded TNG emblem on the black base
Felt on the base to keep it from marring your surface
Materials: Resin
Dimensions: 6″ tall x 4″ wide x 2 3/4″ deep; weight: 1 lb.
Includes certificate of authenticity