Contrast is coming. Come and see all of the amazing things the new Contrast Paint can do for you and your miniatures.
That's right folks, we're inviting you to compare with Contrast today as we take a look at all the different paints in the range, and highlight some of the amazing things the new paint will help you do. I honestly never thought I'd feel excited about a new paint, but here we are–this whole range looks super appealing for hobbyists of all skill levels. Let's dive in and check out all the new details.
via Warhammer Community
Here's a look at pretty much everything in the range, from Foundations and colo(u)rs–including skin tones, bone and metal, and shaders for everything in between including white–to a mixing Medium there are endless possibilities with this new paint range. Like building a house, it all starts with an excellent foundation, and much better than a house you can be sure this foundation isn't secretly built over a portal to the netherrealms.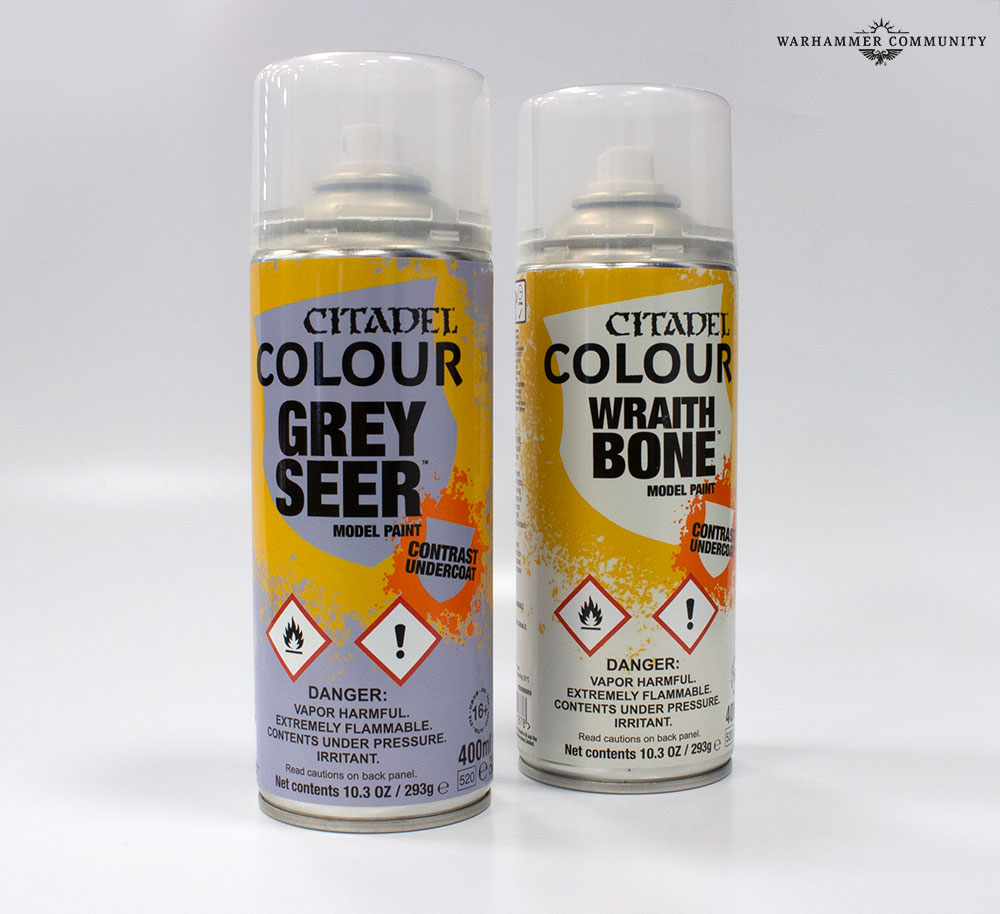 The foundation sprays of the Contrast range consist of two colours – Grey Seer and Wraithbone. Each of these offers different results when painted over with Contrast. Grey Seer gives colder, darker tones while Wraithbone provides a warmer, more organic feel. These sprays have been painstakingly designed to be textureless, providing a smooth matt coat for Contrast paint to flow over. They can also be used as primers for painters using the Classic Method.
You can also find some base paints as well if you prefer that texture. Or need either of them for colo(u)rs.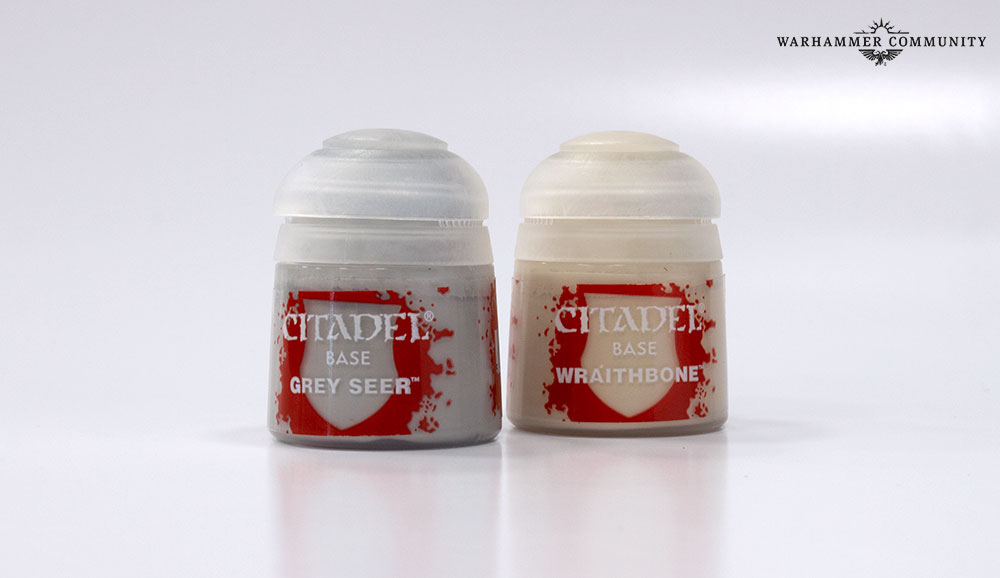 Speaking of which…

At launch, you'll have 34 Contrast paints to choose from, spanning a wide gamut of colours and designed to give you loads of options when painting your army, regardless of what you collect.
As mentioned, you'll find all kinds of tones in the range. The Contrast Method, which sounds ominous, is designed to help you paint quickly and cleanly and vibrantly, but even if you're doing it the old fashioned ways, there are some beautiful tones you can get out of your models. Things like Fyreslayer or Guilliman Flesh will work to help hue your humanoids, while Plaguebearer and Ork Flesh help make it easy to be green.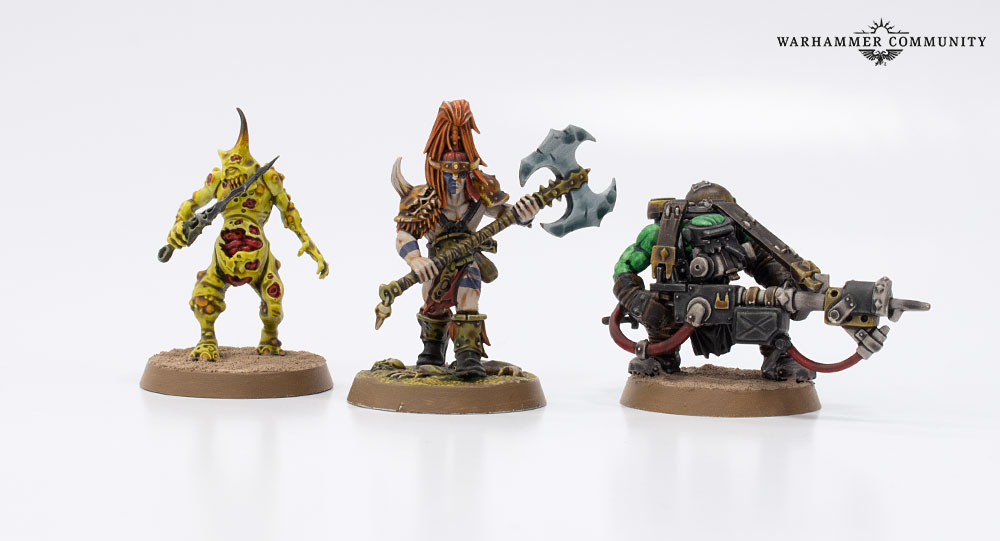 And if you need to tint your skulls–which is a sure bet in Warhammer, there are all manner of paints to have your models covered, literally. Here's a look at some bone, metal, and non-mettallic metals.
That Basilicanum Grey really pops. And painters with a penchant for the lighter side of things will enjoy using Apothecary White which is the designated white shader, bringing a subtle blend of blue to help contrast the white on models without overdoing it.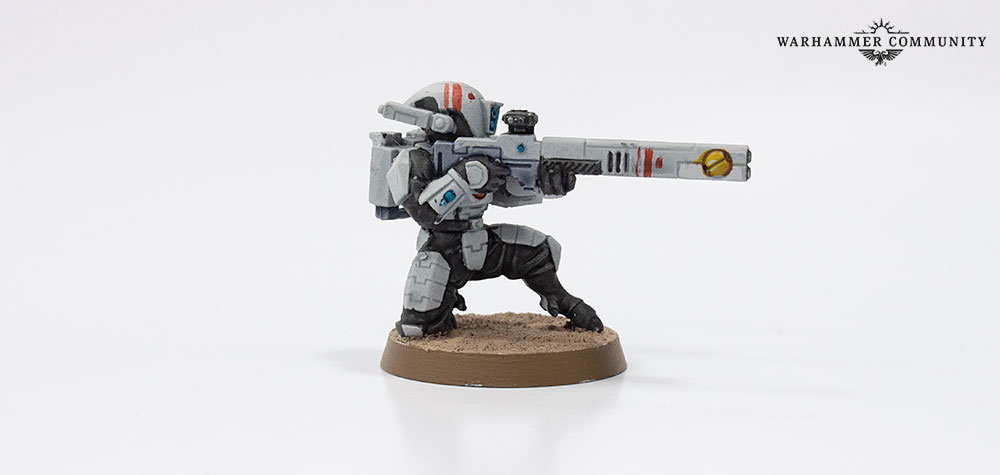 And if you want to thin out your paints and mix things up, there's a Contrast Medium ready for you: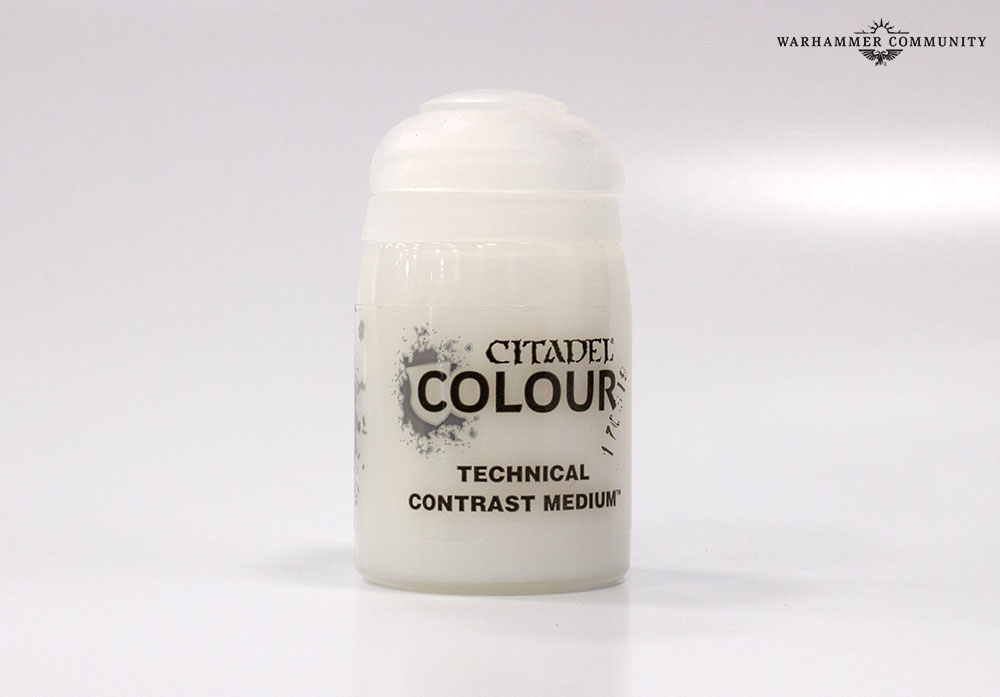 Lahmian Medium is something of a hidden gem – you'll know any painter who's used it by the fact they will not shut up about the stuff! Contrast Medium promises to be as much of a revelation. Designed to thin out Contrast paints (water messes with the unique formulation), you can use it to create subtle tints, shades and glazes.
So whether you're painting up models for your tabletop armies, or breath-taking dioramas, soon you'll have a powerful new tool in the box. I haven't painted a model in a long long time, but this right here–this has even me excited to pick up the brush and paint.
Happy painting!