Games Workshop finally reveals what the heck Contrast is – and it's one thick coat!
The new Contrast line of paints looks promising as a way to "speed" paint your models and get great looking results – that's just science:
via Warhammer Community
For you experienced painters, Contrast is a new weapon in your arsenal. It has distinctive properties and flow, both of which are unlike anything you've used before. On its own, it's a great time saver – but combined with the rest of the Citadel paint range, it's got incredible potential. Blending, glazes, and smooth gradients are easier to achieve than ever, and to help you experiment with this new paint, we'll also be launching a new Contrast Medium which gives pros even more opportunities to play with this new paint's unique properties. And with dozens of Contrast colours at launch, the sky's the limit.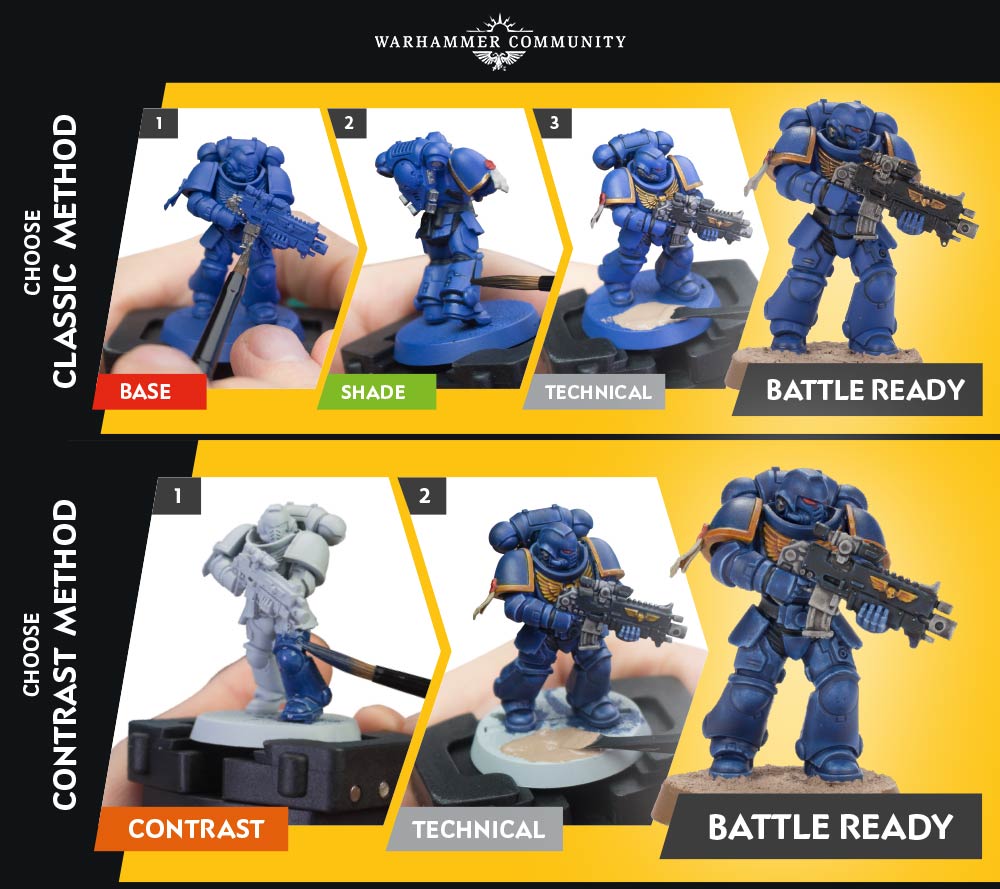 Contrast really does seem like a time saver for your painting. If the results come out as good as GW is promising this really will make tackling hordes of models that much easier. It looks to combine the easy of use of a shade paint with some of the properties of a base coat – and with the right undercoat, even provide a highlight. All in one coat! That's pretty crazy. I'm sure that you'll need to "clean-up" or pick out some details but if it can combine the base coat with the shade step, I'm all for it!
If you've got a backlog of painting projects (and I know you do) then this new Contrast line could be a game changer – just on the hobby side of things. And remember: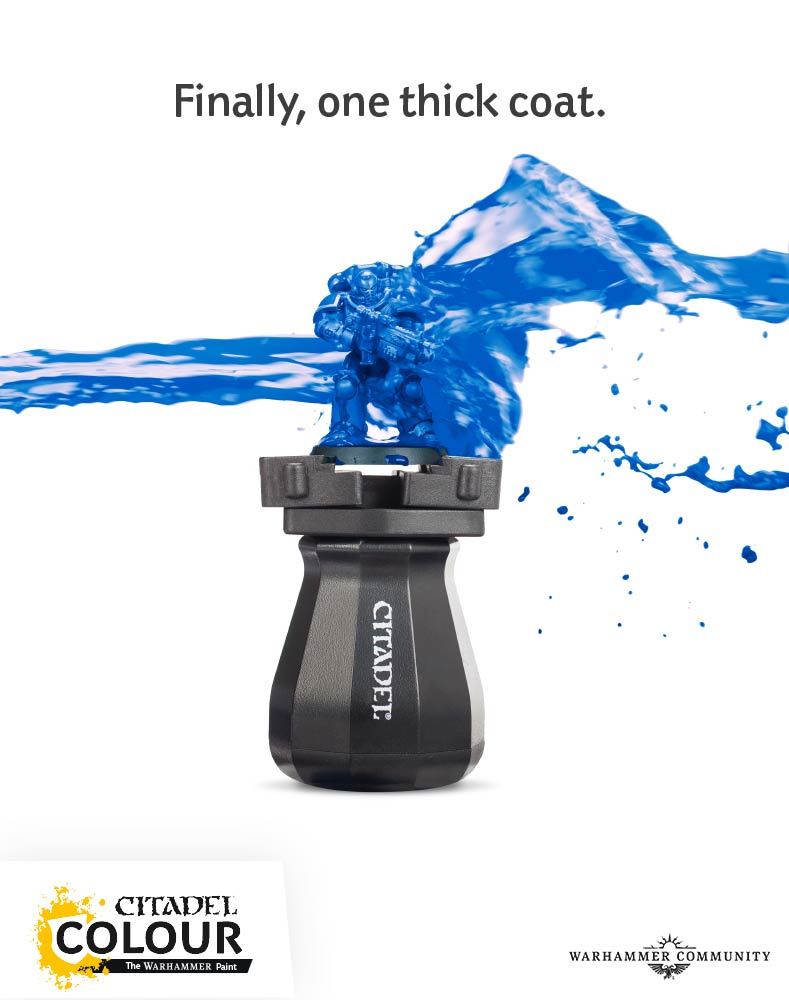 "But I had to pick-up a box of guys to try this new paint out on… yes, I bought some new paint, too."