There are LOT of HQs to choose from but these are our favorites from Grimdark!
When it comes to leaders in the armies of Warhammer 40,000 there are many to choose from.  To help trim the list, we're going to focus on the non-named character HQs. Today, we're taking a look at our favorite handful – they might not be the best HQs in the game but they all hold a special place in our lists.
Note: We're also skipping Forge World for this list – these are all current plastic kits from Games Workshop that you can use in your games today.
Lord Discordant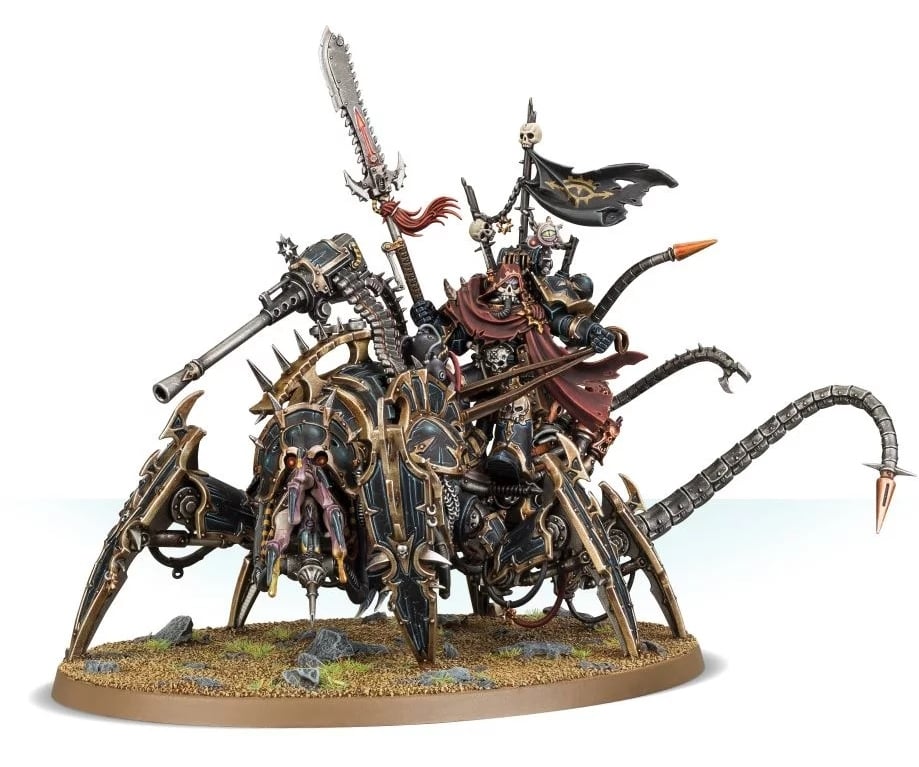 The Lord Discordant is on our list because it's both awesome looking and really great on the tabletop. While it's not the easiest model to build, the results (when done correctly) look fantastic. This mode also combines a lot of elements from the Daemon Engines of Chaos into this mass of metal and tentacles. Plus, it totally wrecks face in combat! We love the Lord Discordant and he's earned his spot on this list!
Shield-Captain On Dawneagle Jetbike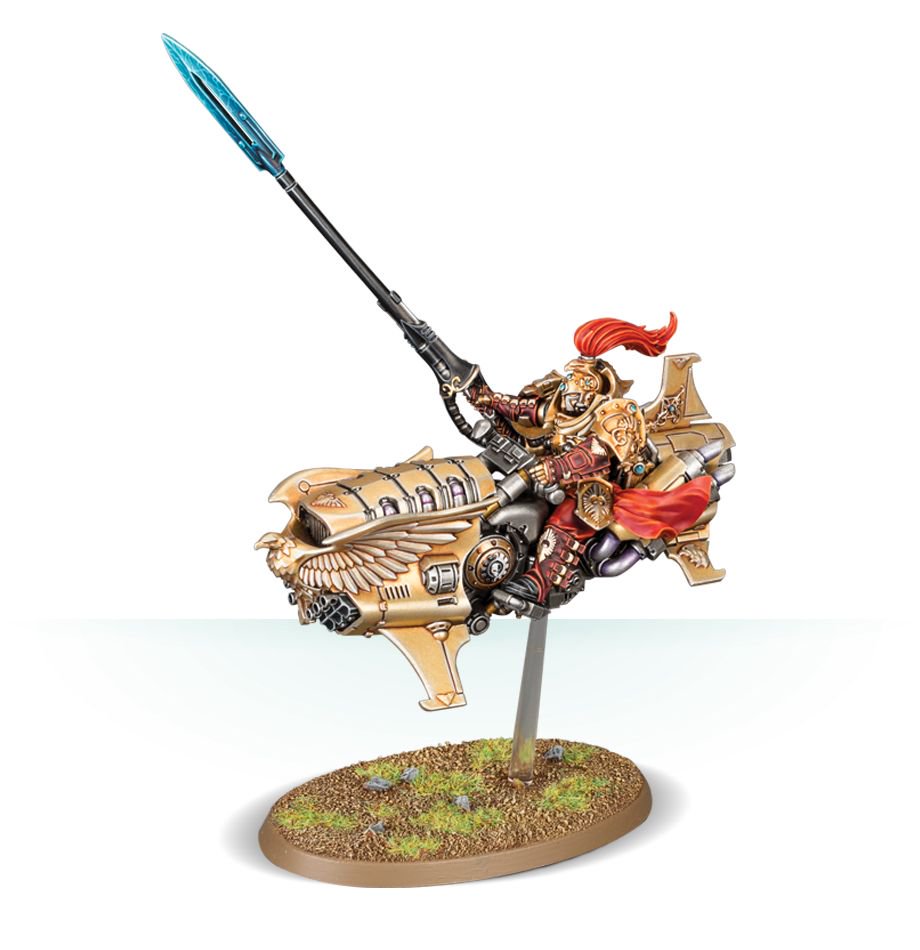 Here's another model we think is just fantastic as an HQ option. Not only is the Adeptus Custodes Jetbike retro-sleek, it also has a visual style that is uniquely Custodes. There is nothing quite like a Screaming-Eagle flying across the tabletop to smash into enemy lines – plus it's also quite good at what it does!
T'au Commander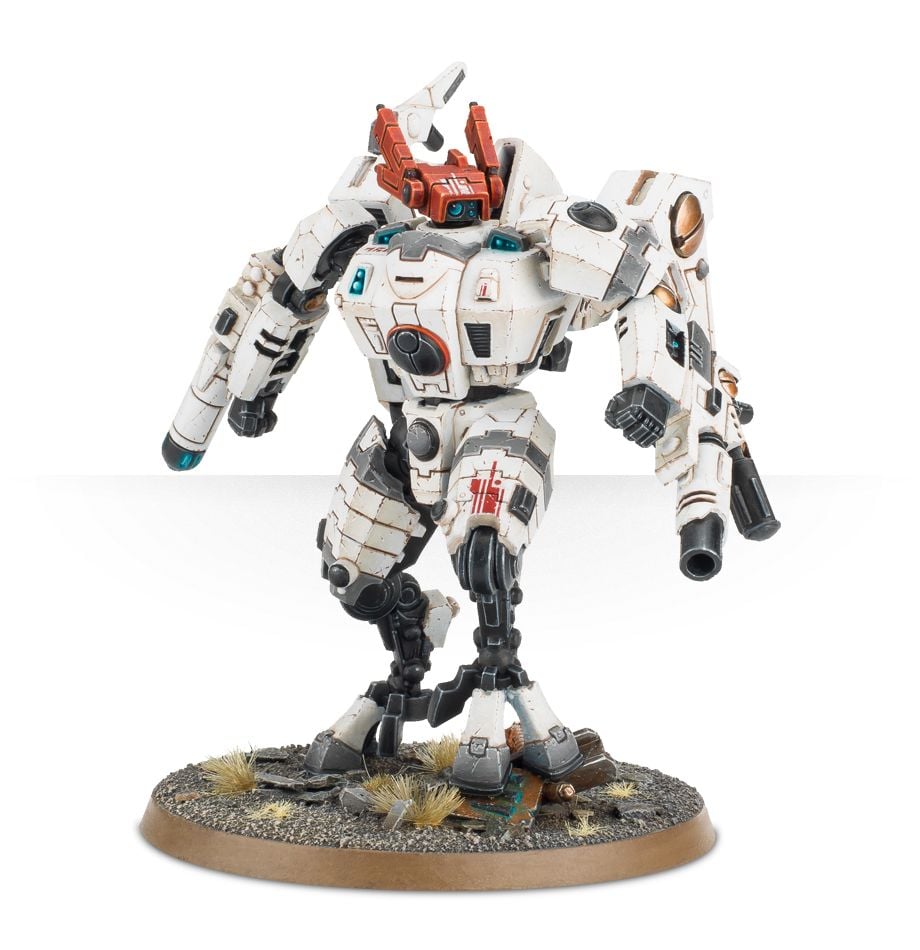 The T'au Commander is such a cool model. The kit has a ton of weapon options and it's highly modular. One of the reasons it's on our list is because of all the different ways you can configure this model. We've seen some pretty crazy conversions on this model using the ball-joints and some hobby-skillz. The T'au Commander is one of those models we don't like to leave home without in our T'au lists!
Tervigon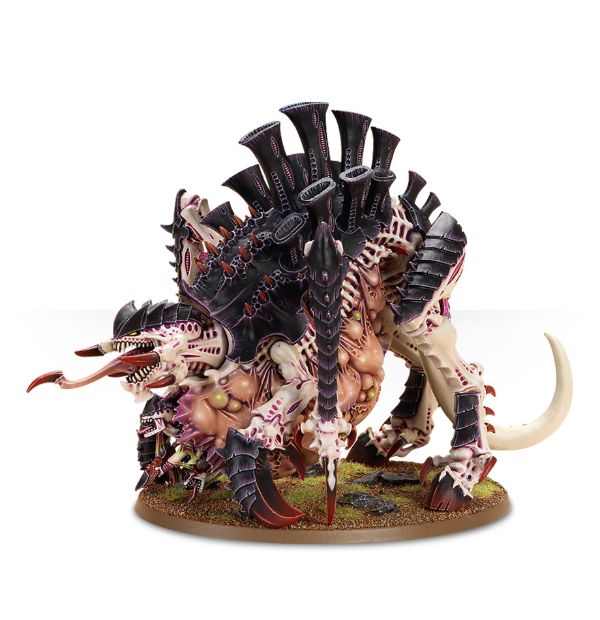 Move over Flyrants. Step aside, Swarmlord. Big Momma is here! The Tervigon isn't at the top of any Tyranid Power-list currently, but there was a time when it was quite popular. That said, we still love this model – and more specifically the concept behind it. The idea that a Tyranid beast marches to war and births even more troopers as it lumbers forward is just too cool. It's that carpet-of-bugs vibe that we can't get enough of and it's something we always find ourselves circling back towards. Long live the Queen!
Catacomb Command Barge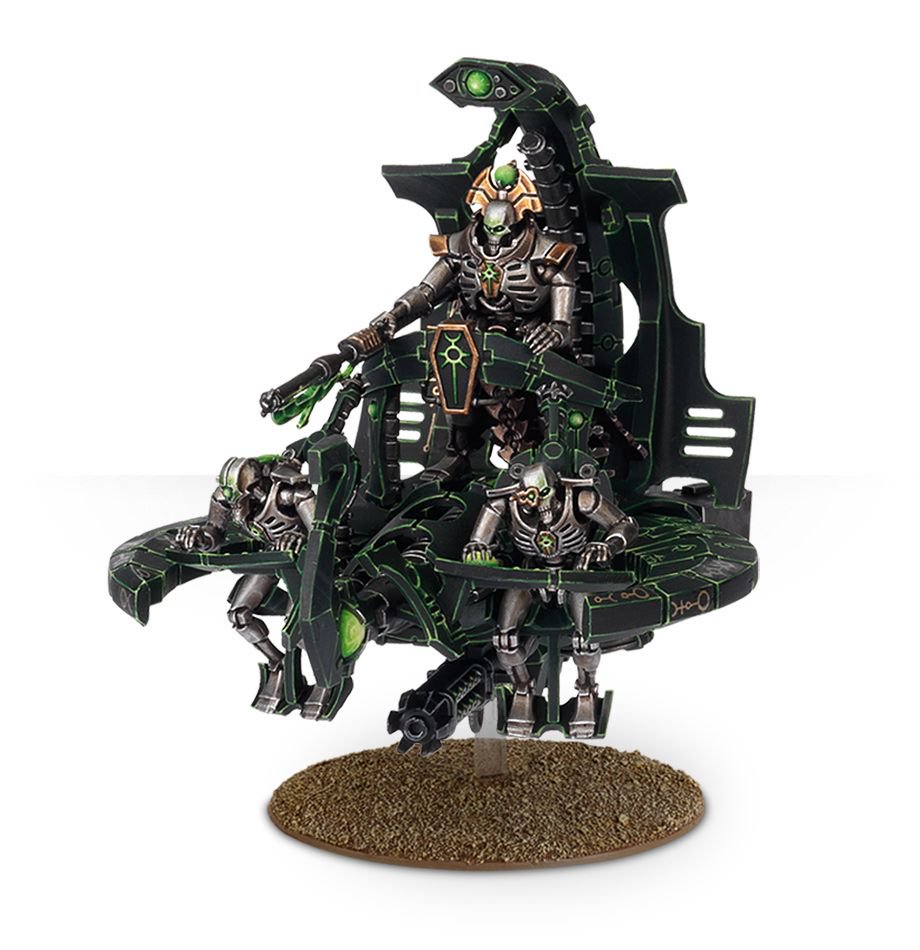 Of all the Necron HQ options, this one is our favorite. Why? Because there is just something about it, style-wise. The Necron Lord floating atop is basically showing off how much of a BOSS he is thanks to his two lackeys that are probably doing all the hard work. There is something snobby about it – "I'm the guy in charge, and I'm giving orders!" That just seems very Necron to us. On top of that, the model itself is just really neat looking! The backplate, in particular, is just really cool and stylistic.
That's the list of our 5 favorite Non-Unique HQ options. There are LOTS more to choose from – let us know which ones you like the most in the comments!