Celebrate All Things Warhammer, Get Exclusives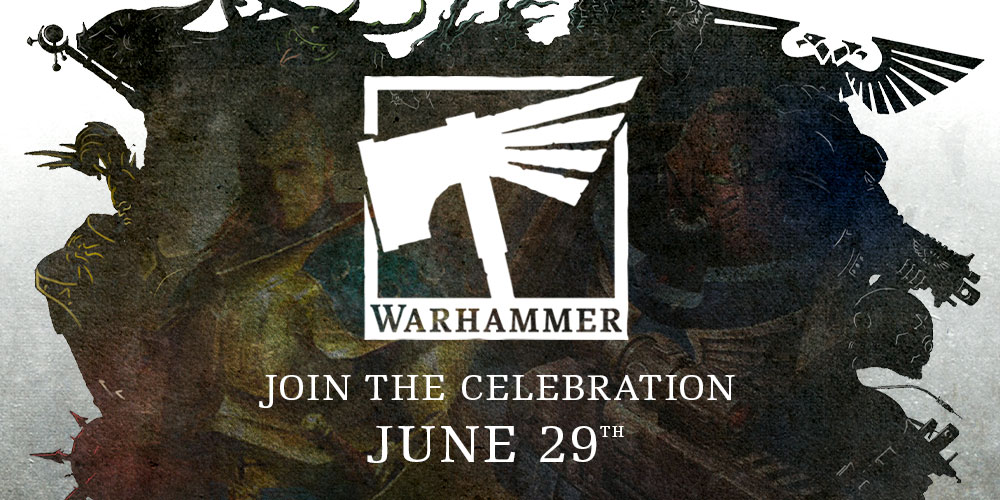 Come check out Warhammer Day–an official celebration for all things Warhammer, where you can grab an exclusive mini, Funko PoP and more.
In celebration of eagles, hammers, and models with one foot raised up on a rock/corpse/bit of machinery, a weapon in one hand, and more skulls than is reasonable, it's Warhammer Day. This is a new event that's happening at Warhammer Stores the world over. This is a combination Age of Sigmar and 40K celebration with a bunch of exclusives on offer, including a Funko PoP that's specially made for this day and a mini that has yet to be revealed. Here are a few details.
You can't have missed, a couple of months back, that everyone here in Warhammer Community got very excited about the new Warhammer logo – one gloriously simple icon that embodies everything great about the Warhammer hobby. Building, painting, gaming, collecting and reading… all of it. From the walls of Terra to the lava flows of Aqshy, it's all Warhammer. And we are going to celebrate it!
The whole day kicks off on June 29th, at a Warhammer Store near you. There's plenty of time left, so be sure to keep an eye out for more news and reveals once the day arrives. In the meantime, we'll be figuring out how many Eagles you're legally allowed to train under the auspices of "birding."
Are you ready to celebrate all things Warhammer? What do you think the reveals will be? Let us know in the comments!