Contrast Paints – Real World Comparison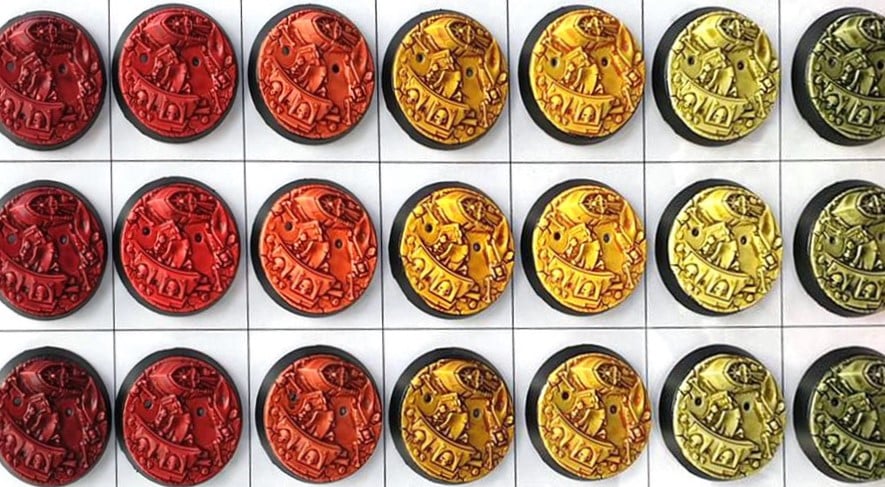 Looking for a Contrast Paint Guide? The internet provides!

Have you been wondering what the new Contrast Paints look like on models? Then you're going to want to bookmark this page. Not only did the folks at Warhamemr-Chelmsford go through the trouble of showcasing all the new Contrast paints, they also applied them on top of the different Undercoats (primers) that GW recommends. AND they used the same model for consistency. Okay, sure it's technically a base – but whatever. It's a sculpted base and it's uniform with lots of groves and details so you can see what the results will be.
images enhanced for viewability, via Warhammer-Chelmsford (Facebook)
This is fantastic work and we salute them for their hard work! Clear labels, uniform models, 3 different primers, and good pictures! Thanks a metric-ton! If you are reading this why don't you do them a solid and visit their page and drop them a like. Let them know how much you appreciate their work.
Contrast Painting Guide Made Easy!