Multiclassing is everywhere, depending on which D&D forums you read–but what do the numbers really look like? The results are in, according to D&D Beyond.
As a wise crab once said, the seaweed is always greener in somebody else's lake. Which is why you see a lot of players blending classes into smoothies full of cacao nibs, protein powder, acai berries and a combination of better stabs and skills. Multiclassing, like a liberal arts education, is one way to create a well-rounded individual who is ready to go out into the world and contribute to the local economy by murdering kobolds in a variety of different ways. Whether it's the chocolate-and-peanut butter combo of Fighter/Rogue–a classic hearkening back to the Fighter/Thief days of yore, or the "I wanted to play a different kind of fightmage than the Eldritch Knight or Bladesinger or Hexblade" of a Fighter/Wizard or the Paladin/Sorcerer combo that lets you smite with more might.
But of all of these flavors, only one can stand supreme. And according to D&D Beyond's user data, multiclass characters come in a variety of flavors, but the biggest by far is…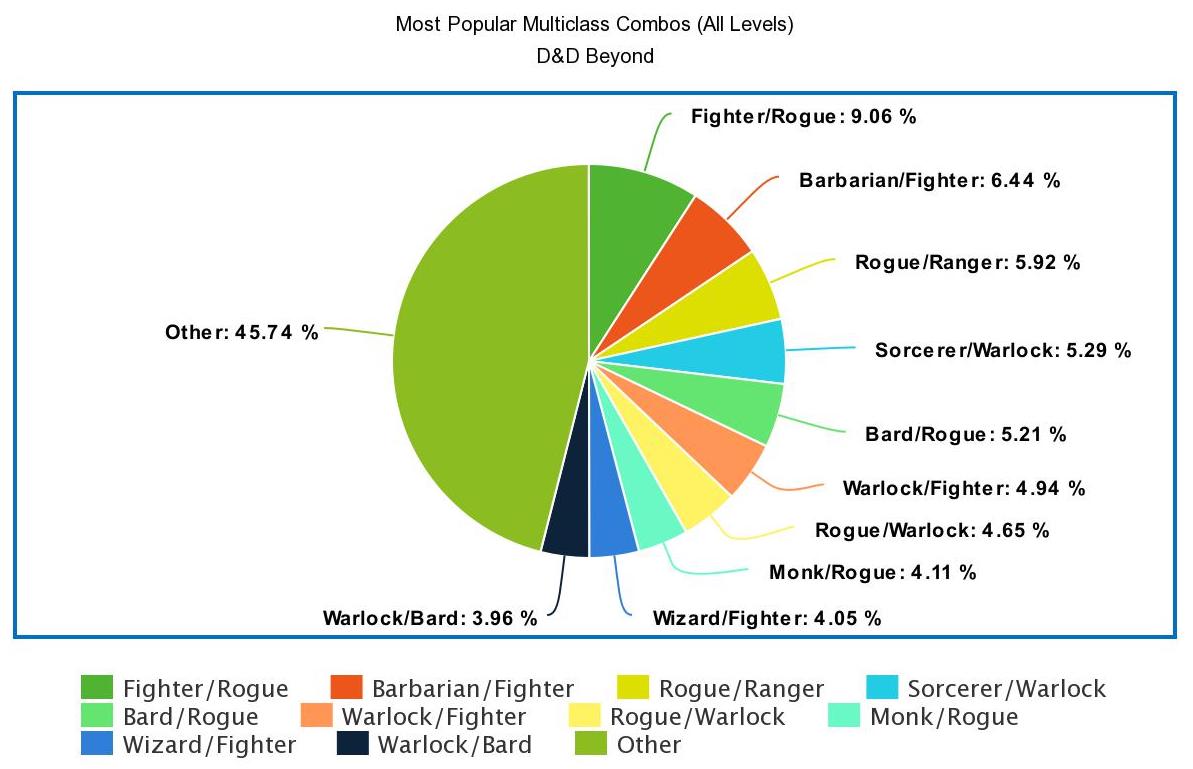 Fighter/Rogue. Some things are classics for a reason I guess. Which makes sense, if you're playing a wizard these days there are plenty of ways to sculpt your class to do exactly what you want. Which is mostly casting Fireball. Or some variant of Cure Wounds because that is the single most popular spell in the game. But Fighter/Rogue has a ton of different options. Depending on how you mix them you can play a more combat-oriented character who specializes in mixing it up with some surprising damage bursts, or you could be a more finessable fighter–a dex based fighter combos well with Rogue. Or if you want to play a Strength Rogue, then, you are in for a treat when you add some flavor in. And I'm sure there's some weird hand crossbow/archery fighting style combo that is utterly nonsense in there.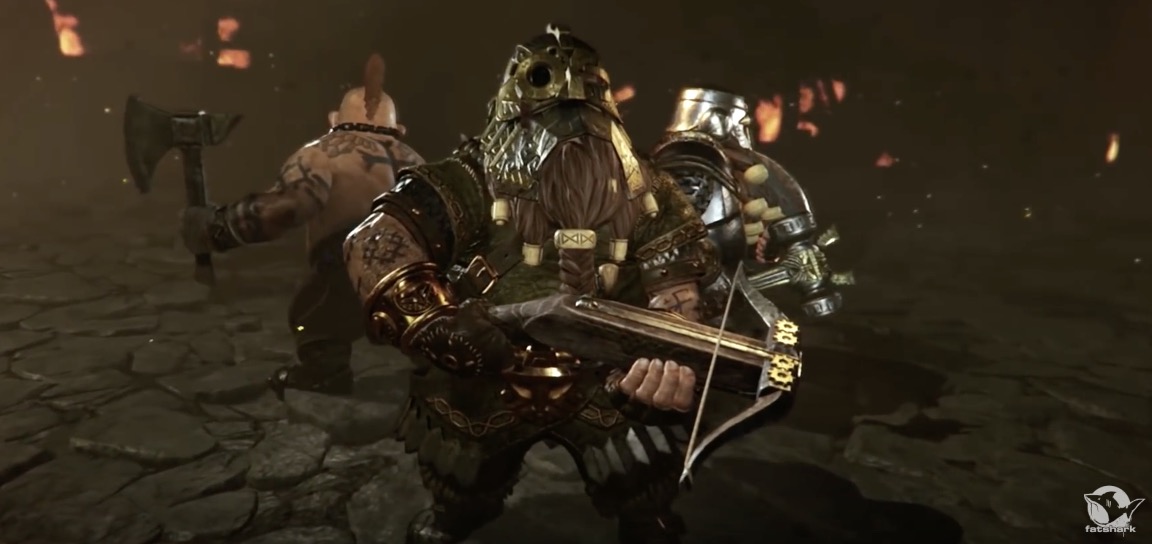 I wish we could see a breakdown of what the level ratios are–are they more fighter heavy? Or Rogue heavy with a 2-level dip for Fighter? There's no denying you get a ton of utility in the first two levels. But. Now that the fix is in, let's turn it to you, the Internet.
What's your favorite multiclass? And why?