D&D: One Million More Square Feet Of Battle Maps

The massive maps are back–this time one creator has created one million square feet of terrain over a single monstrous island for your D&D campaigns.
Earlier this year, one Redditor created a million square feet of dungeons–everything from caves and wizards towers to crazy lava levels. The maps were done with Virtual Table Top play in mind, and freely available for all. We are excited to see that there's a new Million Map in town, this time it's all around a single massive island that features 16 different 50×50 square tiles that all can interconnect how you like. Again, this is all thanks to Zatnikotel, who created this latest batch in only 8 days or so. Be on the lookout for Night Maps in the future. For now, here's a look at the maps, freely available with and without grid, as you'll see.
---
via Reddit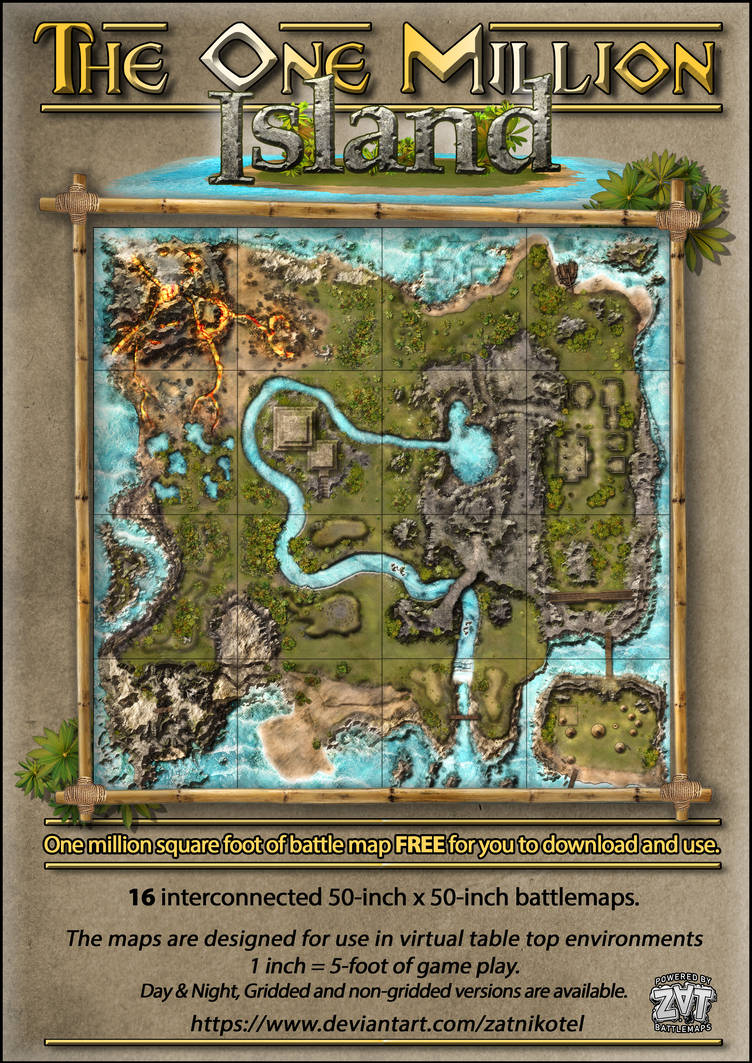 A total of 16 x 50 x 50-inch, all original content, interconnected maps to create a tropical island.
So, with some trepidation, I present to you 'The One Million Island'
Please remember, all of my maps, including these (and the gridded versions, and the night versions) are completely free (I don't do Patreon, marketplace, etc.), it's way to give back to a hobby that I have enjoyed so much for over 36 years. All I ask is that you don't sell them, and you credit me wherever possible (if possible). If you do want to, and only if you can afford it, I have a Ko-Fi link on my Deviant Art page.
General breakdown of each area: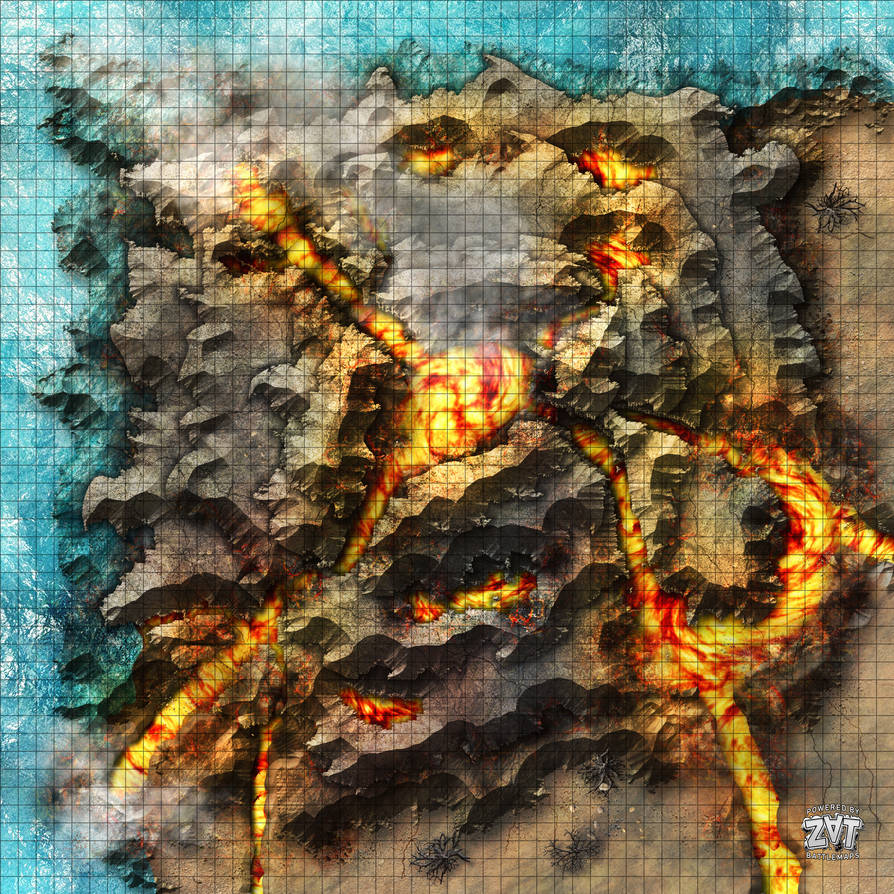 A1: Volcano, A2: Dead Wood, A3: Submerged Ruins, A4: Shipwreck Beach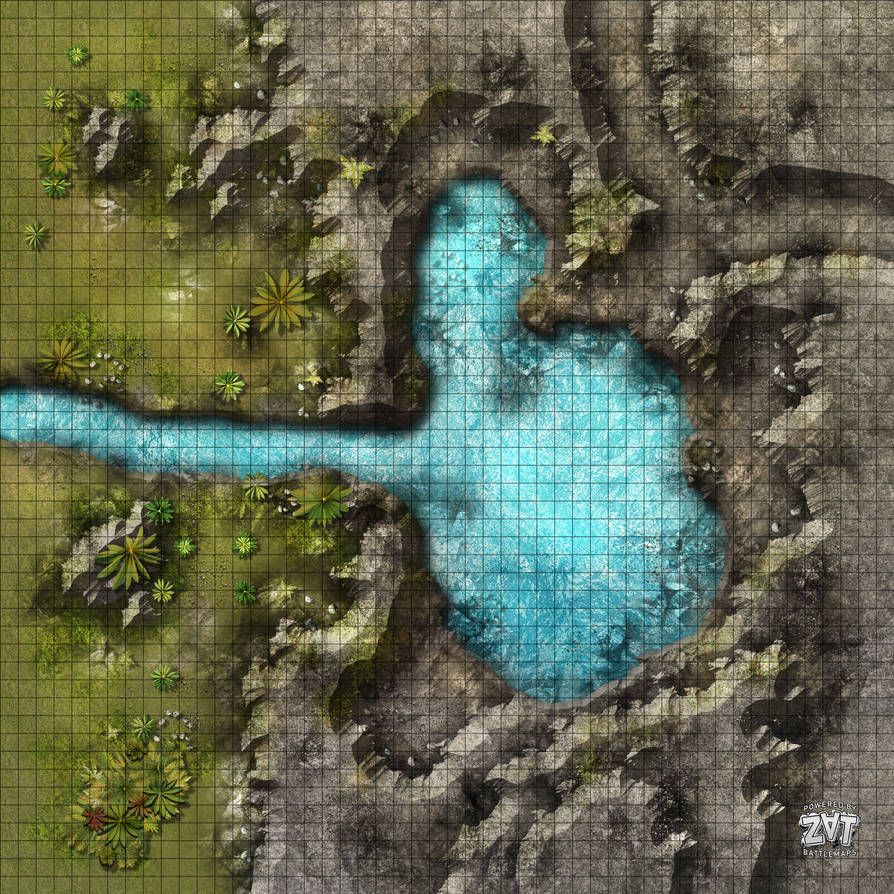 Subscribe to our newsletter!
Get Tabletop, RPG & Pop Culture news delivered directly to your inbox.
B1: Ponds B2: Ziggurat, B3: Mountain Lake, B4: Ancient Ruins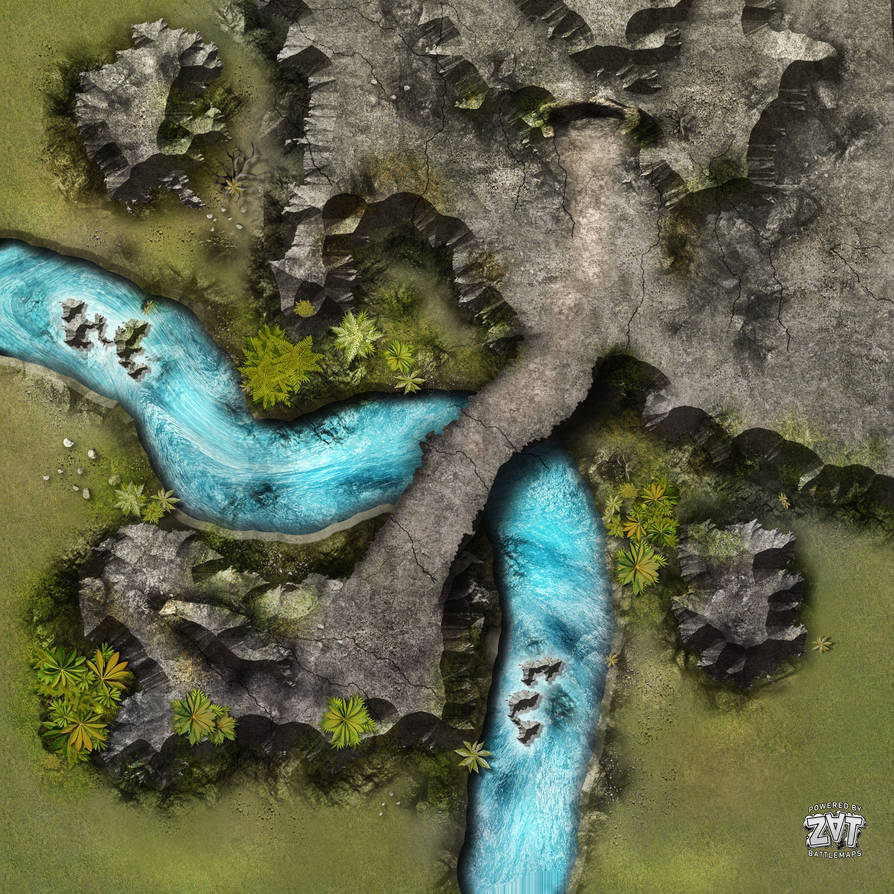 C1: Jungle Island, C2: River Bend, C3: River Crossing, C4: Jungle Wall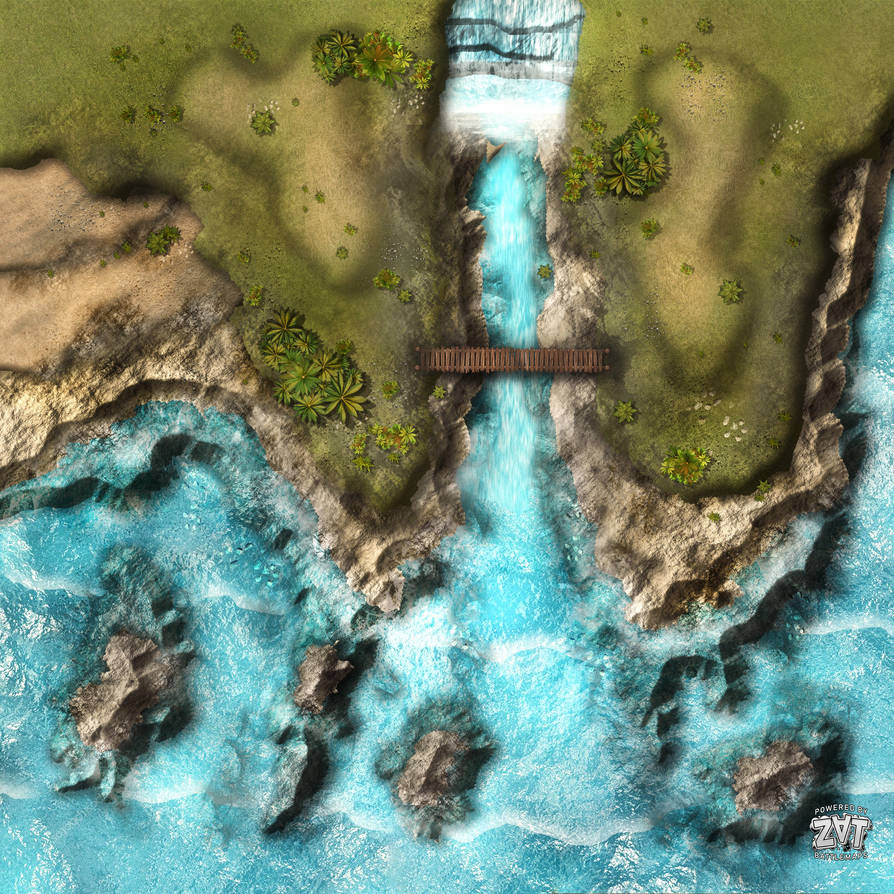 D1: Skull Cliffs, D2: Beach Landing, D3: Waterfall, D4: Native Village
I presently have plans for expansions to certain areas, but it does depend on the overall response to this set. Plans include the following: A cave system for D1, an underwater map for A3, below the ruins in B4, inside the buildings in D4, and of course, the ziggurat maps in B2. If you have any more suggestions, I'd be pleased to hear them.
These maps are designed for use in VTT. This one is 50 x 50 inch, where 1 inch = 5-foot of game play.
---
Happy Adventuring!