We're taking an early look at the game based on the Frank Herbert's classic space opera, Dune, by Gale Force 9.
A new Dune boardgame is on the way from GF9, taking us to the planet Arakis. The Spice Must Flow, so let's take a closer look.
At first glance, it appears to be a descendant of the original 1979 game, with the design of the board being nearly identical and the inclusion of many of the original components. But this new game doesn't appear to be an exact reprint. The original was an absolutely great game, but it wasn't without flaws. I'm glad a well versed company like GF9 is tackling this one.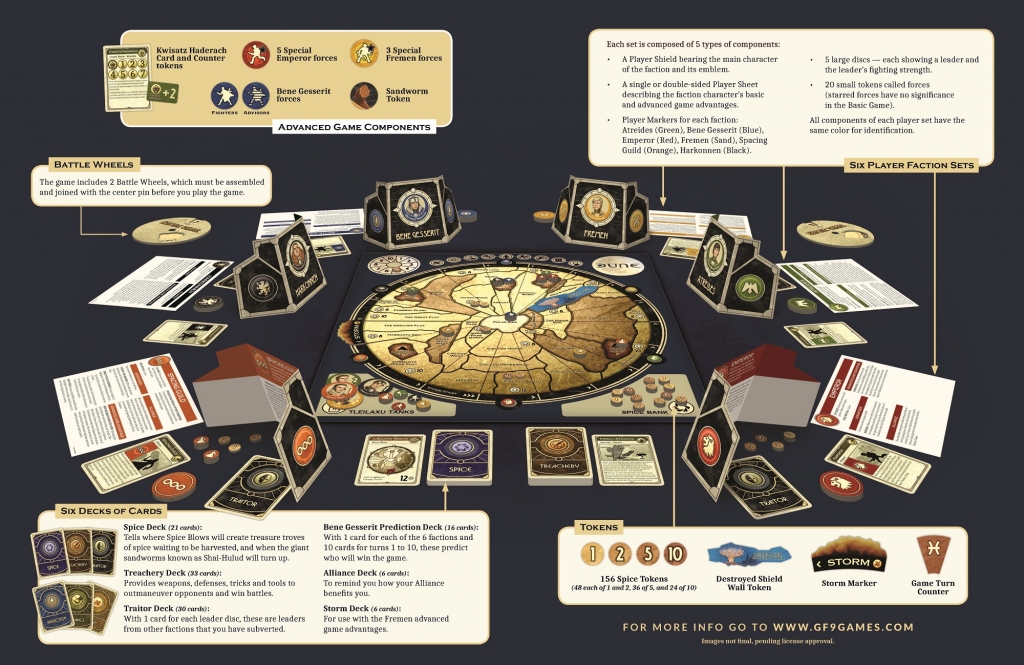 We don't know much about exact mechanics, but we've gotten a few images which hint at some very interesting gameplay. Player shields for hiding Traitor and Alliance cards, Battle Wheels, Sandworm tokens and more.
Unique player factions make a very welcome return as well, although we don't know much about how they will play just yet. But if you've read the tome, seen the epic or are eagerly awaiting the upcoming theatrical release, you probably already have a good idea of what each faction is capable of.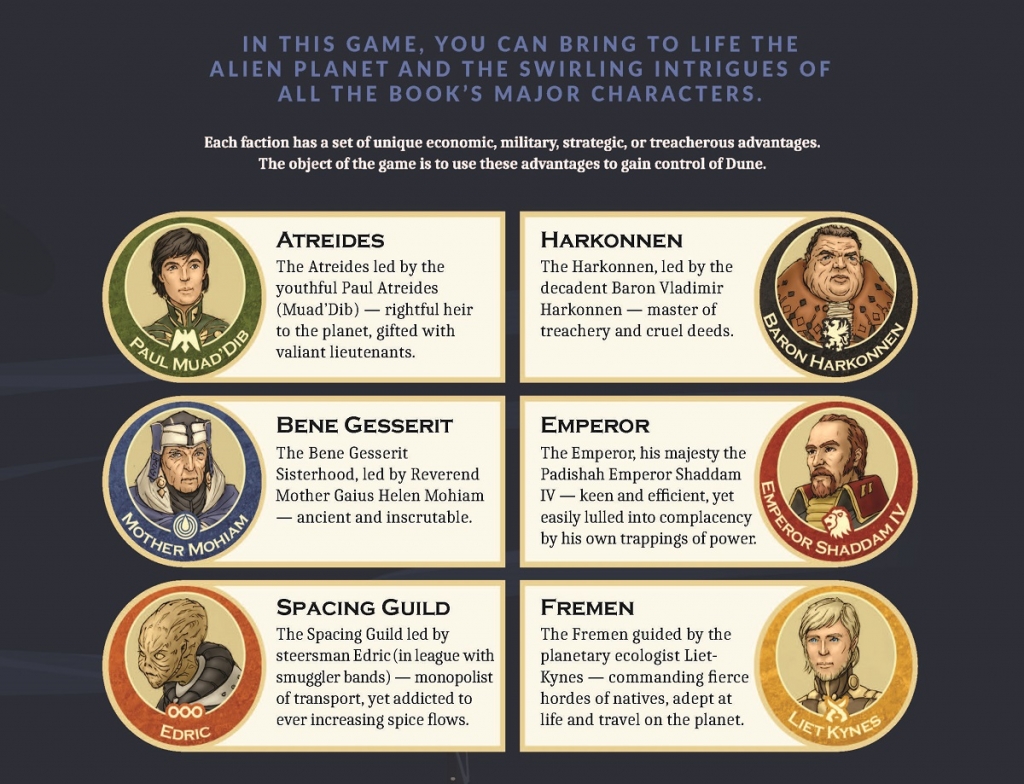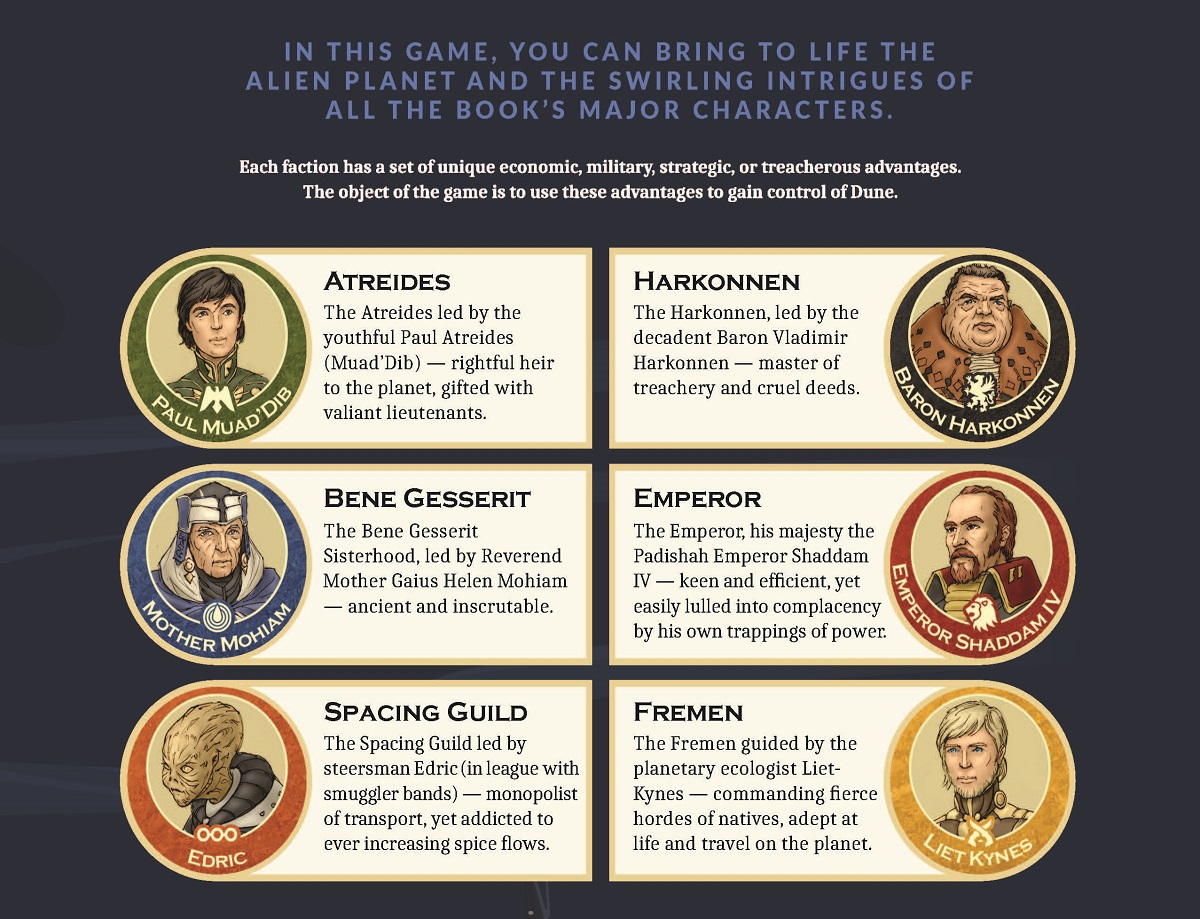 With this teaser just being announced, we can expect to hear more within the next few weeks and months.
Dune –
$50

– August 2019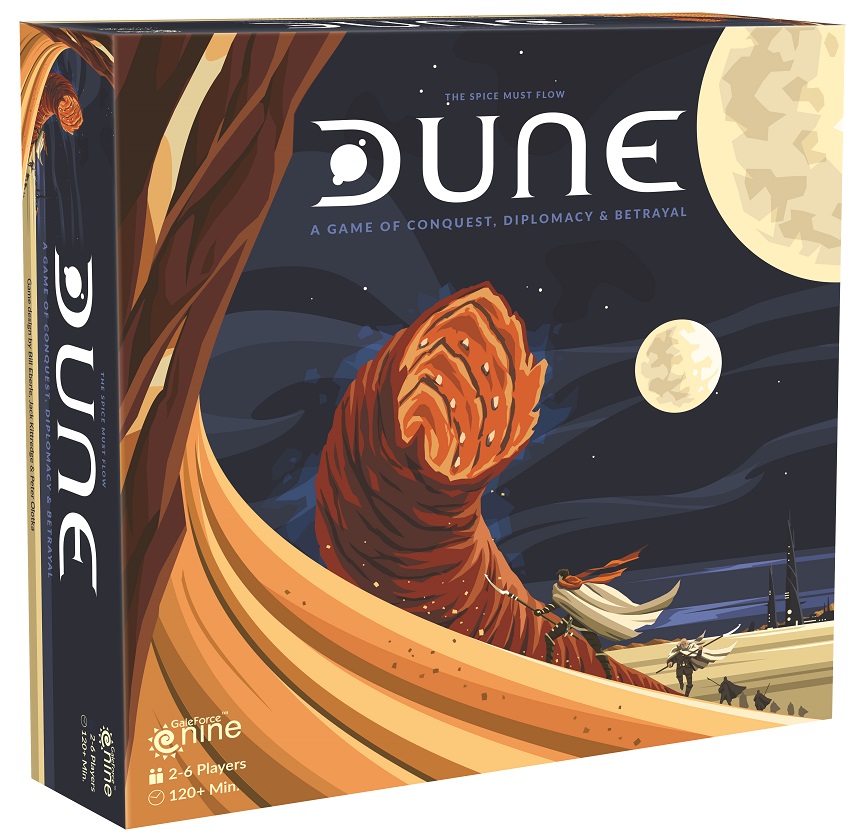 Fear is the mind killer.