GW: Releases 40K & AoS Grand Tournament Rules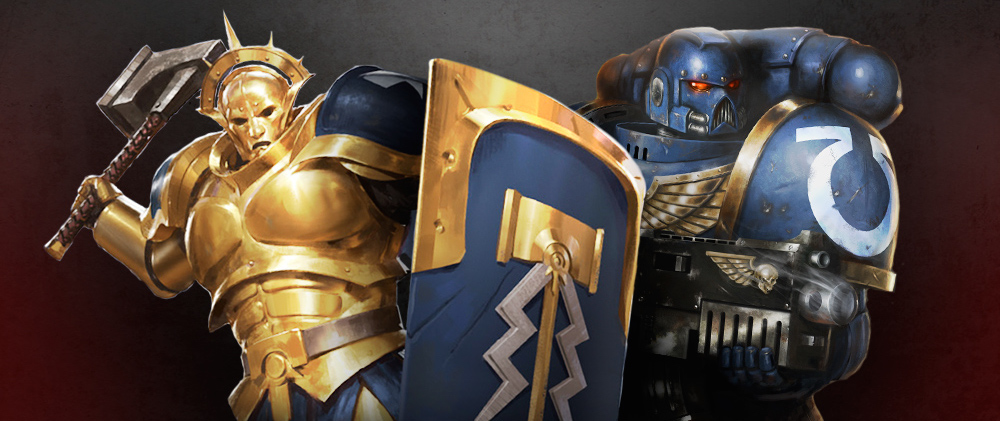 Games Workshop lays down the rules for their GT's Competative Play!
Are you planning on heading to the Games Workshop Grand Tournament for AoS or 40k? Well then you're going to want to take a look at their Event Packs for all the rules/standards you're going to need to meet to play.
The North American Grand Tournament is going down on August 10th and 11th in Grapevine, Texas. There's something for everyone, including Warhammer 40,000 and Warhammer Age of Sigmar tournaments, plus narrative campaigns for each, a painting competition and loads more.

We've got this year's event packs available to download right now for your reading pleasure, including a schedule and the most up-to-date guidelines for rulesets, scoring, awards, army selection and model requirements. Reserve your tickets today!

Basics:
Warhammer 40,000 Matched Play (pages 212-215 BRB)
Including Beta Rules
Army Size: 1750 points
Missions: Eternal War From Chapter Approved 2018
Number of Games: 5 (6 in the Grand Final)
Army Selection: Battle-forged, max 3 Detachments

Basics:
Warhammer: Age of Sigmar Pitched Battles – core rules, allegiance abilities, Realm of Battle and endless spells.
Pitched Battle Rule from General's Handbook 2019
Army Size: 2000 points
Battleplans: Pitched Battle battleplans from all current publications (General's Handbook 2019, AoS Core Rules)
Number of Games: 5
Army Selection: See Battlehost restrictions in General's Handbook 2019
These two events are pretty straightforward. They do mention some guidelines for models in your army for both events:
Models must be Citadel or Forge World models
Models must be fully assembled, painted and based
Models must be WYSIWYG
Furthermore, if you're planning on using Conversions you should contact them directly: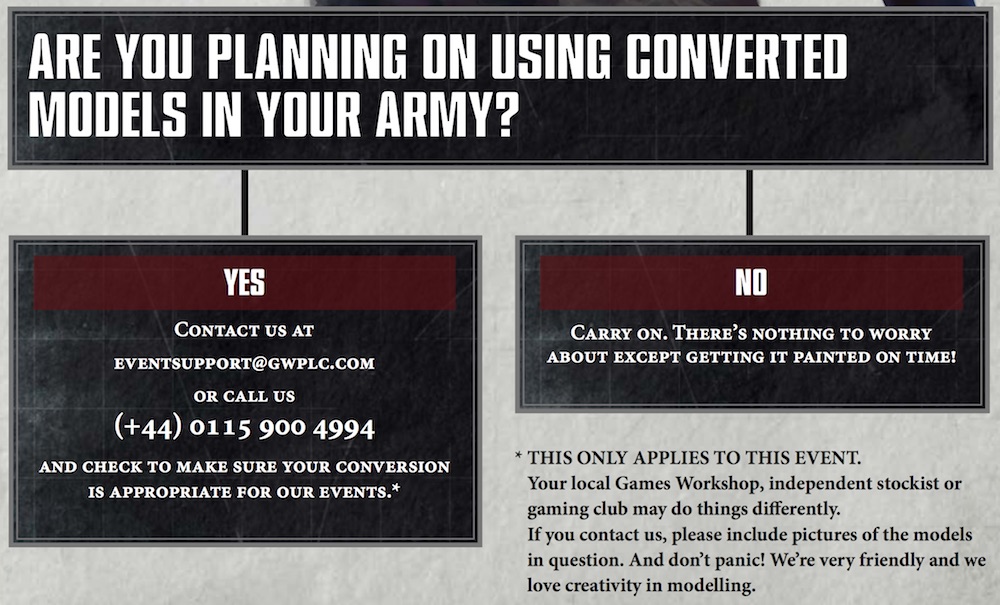 Subscribe to our newsletter!
Get Tabletop, RPG & Pop Culture news delivered directly to your inbox.
Each rules packet has all the relevant info for Scoring, Code of Conduct, Awards, and Schedule. If you're planning on attending you REALLY should go over the event packet in detail.
If you can make the trip to Gravevine, TX, it should a pretty exciting show! We hope to see you there.