Next week from GW, a cards-only expansion for Warhammer Underworlds: Power Unbound. Check it out!
Warhammer Underworlds is probably the most competitive ruleset GW has ever made. The game is a blast to play, full of exciting combat and tight, fast paced gameplay that's engaging as all get out. Power Unbound is an interesting foray for the game, being a cards only pack. It was inevitable–they can only balance so many factions at once–but this adds a lot more depth to the games breadth. In a nutshell this is an expansion for all the different Nightvault factions. There's plenty of universal cards too, but Nightvault gets some extra attention.
via Warhammer Community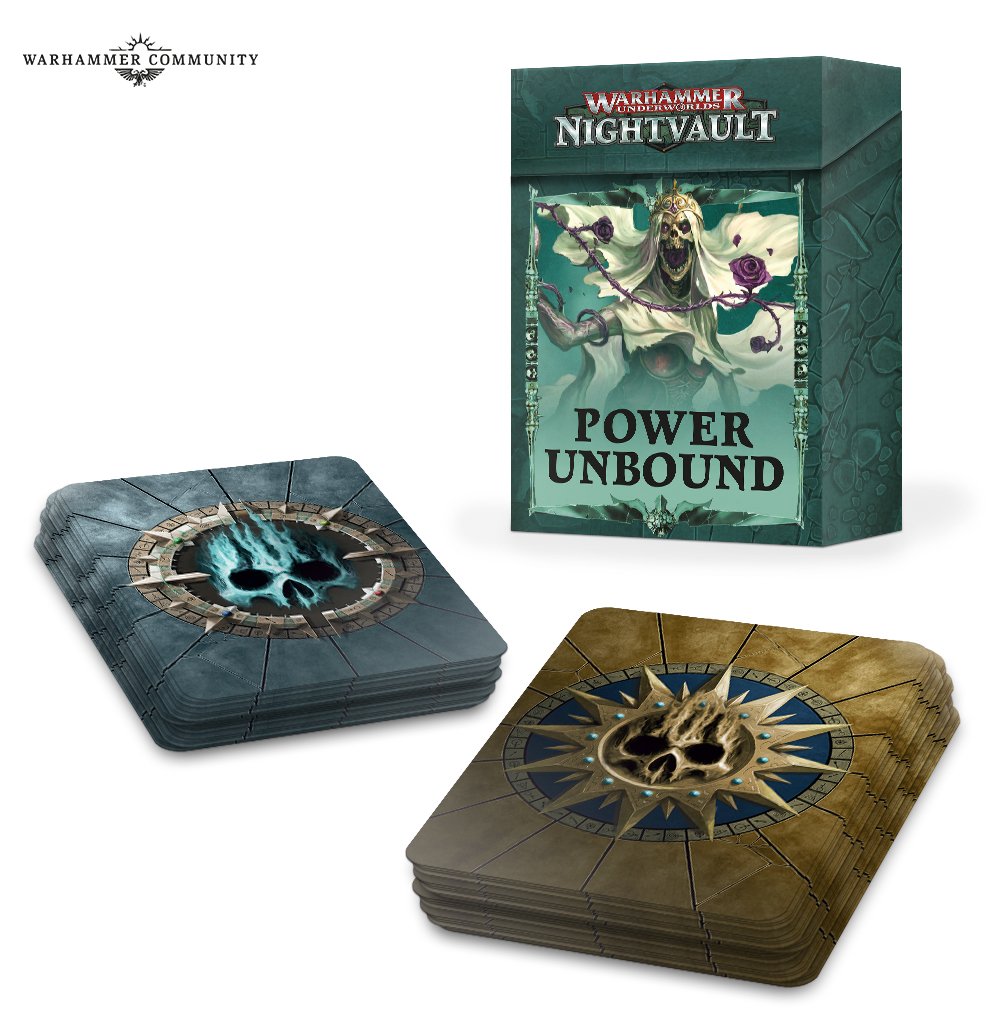 Power Unbound is a brand-new card set for Warhammer Underworlds with awesome new options for every warband. This 60-card set contains:
36 new Universal cards for use by any warband
3 new warband-specific options for each Warhammer Underworlds: Nightvault warband
Power Unbound releases next week, so be sure and keep an eye out this week for previews of the warband specific cards. If I had to guess, I'd say watch for Wizards, ghosts, and Slaaneshi spoilers.
Good luck commanders!