ToyLand: Up Your Cosplay Game with this Life Sized Crimson Lancer Mk3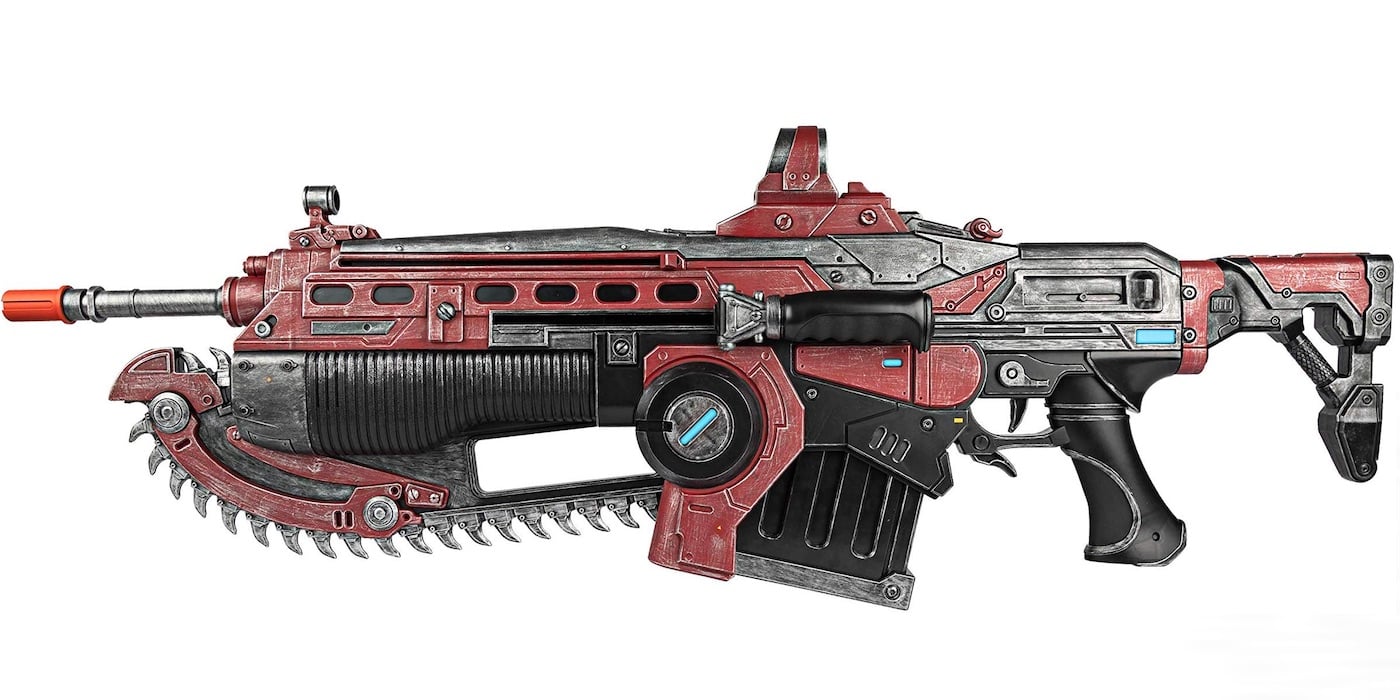 Along with the first trailer for Gears 5, Microsoft announced a unique collectable for Gears of Wars fans at E3. This 1:1 scale Lancer replica comes with exclusive DLC.

In Gears 5 you'll be able to explore new worlds, fight brutal enemies, and uncover new secrets. Players will take the role of Kait Diaz, a hero torn between her squad and a strange pull to the Swarm, her sworn enemy. The game will be available on September 10th for Xbox One and Windows 10.
This special edition life size replica includes sound and light effects that match those on the gun in the game. It's a great cosplay option as well as a display piece due to its functional adjustable levers, triggers, scope, and switches; and the ammo chamber is hinged so it opens. It also comes with an exclusive DLC code for a matching in game weapon skin.
Gears of War 5 Crimson Lancer MK3 Prop Replica – $149.99
Includes a DLC code for a matching in-game weapon skin that turns your Lancer into the Crimson Lancer MK3

Hinged chamber for simulated placement of ammo cartridges

Light and sound effects that can be seen and heard from the actual Lancer in Gears 5

Adjustable levers, triggers and switches

Officially licensed by Microsoft Studios/The Coalition