Come take a look at some spicy new exclusive minis for Store Anniversary events, as well as some other sweet new gear. Come check out these new minis!
From July 6th onward, there's a new swath of models available as part of official GW store anniversary events. There's one for the Age of Sigmar and one for 40K and both look pretty amazing. Let's take a look at these, as well as the other new swag that's available once your local GW store celebrates its anniversary. Each of these models is available once, and then they get changed out for the next year, so keep an eye out for these before they're gone!
via Warhammer Community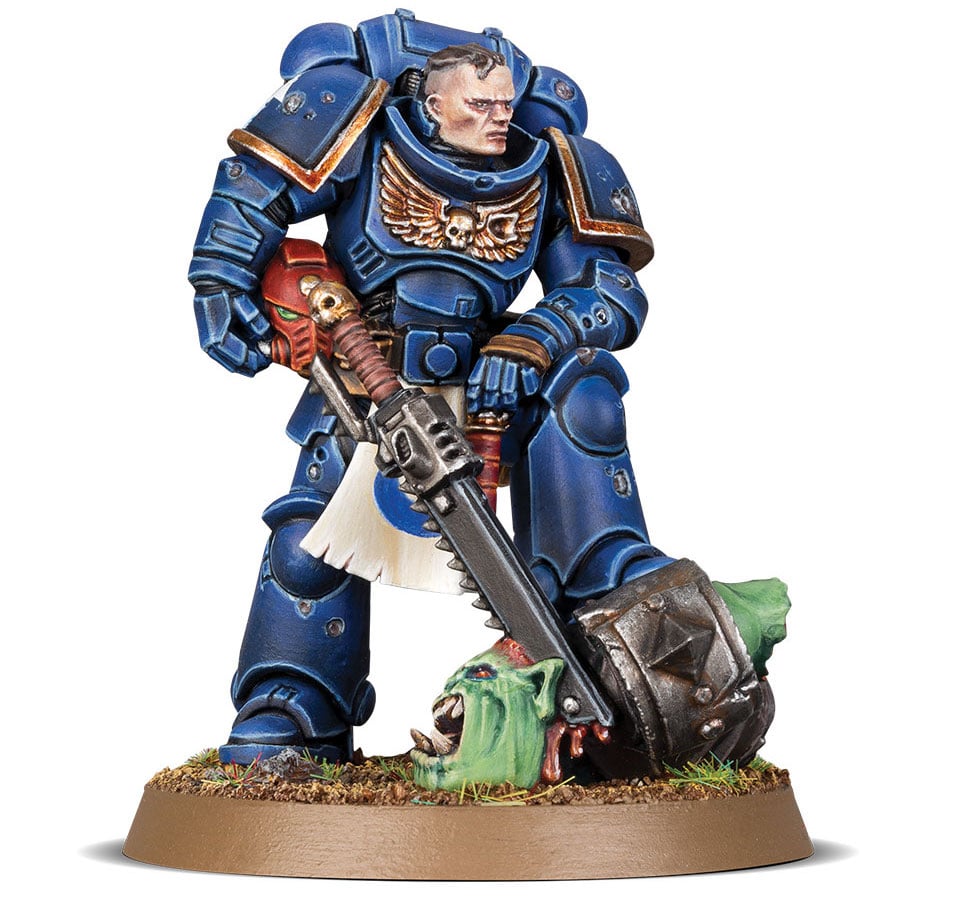 First up is Space Marines Sergeant Jovan. This unusual model captures a stern-looking veteran sergeant scanning the battlefield during a brief respite. His armour is sculpted with battle damage and his chainsword is lodged in the thick skull of a dismembered Ork at his feet. The model is supplied with two bases, including an oversized 40mm base in case you want to paint this little vignette for display.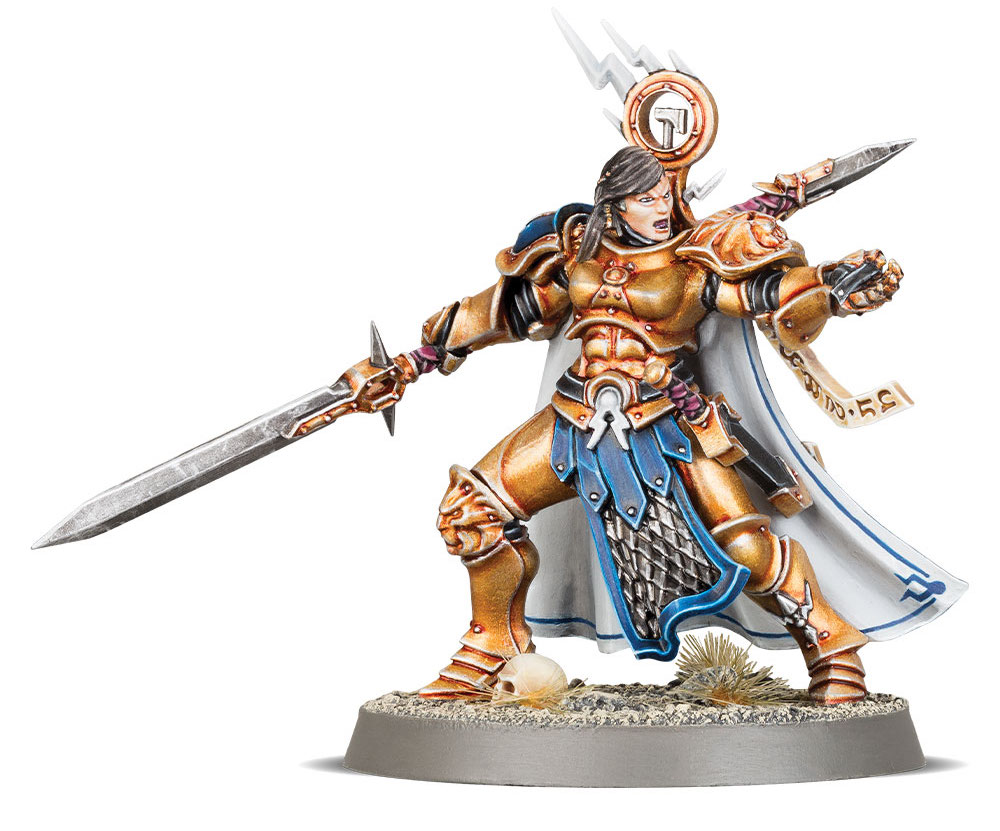 For fans of Warhammer Age of Sigmar, the Knight-Questor Larissa Shadowstalker can be seen issuing a challenge to duel. One hand holds a double-bladed stormstrike glaive, the other is held out as though taunting the enemy. Her pose and ornate armour will make her a hit with painters, and unique Monster-hunting special rules will strike fear into opponents who rely on them.
There are a few other things you can get as well–if you spend "a certain amount"–check out the decorative tin, a backpack, a new anthology, and some wall art prints.
All of this is available at your next store anniversary event, so if you're looking to pick up any of these, keep an eye out.
What do you think of the new minis?