Get ready for a nasty trio of Chaos Knights that's going to smash their way to victory. Meet the Chaos Three Amigos!
I hope you're ready for My Little Buttercup to get stuck in your head while you're playing with your new Chaos Knights because this is one mean load-out that has some major threat potential. This is one Detachment that is going to be a great bolt-on to existing Chaos forces and it's down right nasty. So how do you build out the Three Amigos? Let's dance!
Iconoclast – The Household of the Amigos
To get started, you need to focus on Close-combat options. Strangely, Infernal isn't the Household to get the job done – it's the Iconoclast option: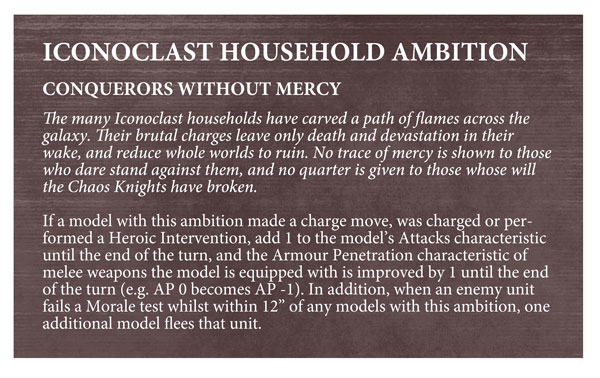 If you charge, get charged, or perform a Heroic Intervention you get +1 Attack, and an additional AP on your Melee attacks. Plus some morale shennanigans, but that's not the point. We're going to want that extra attack and bonus AP for later.
Choose Your Knight(s)
After looking at the options, specifically for this build, we're settling on the Knight Despoiler. Why? Because it's 15 points cheaper than the Rampager base and, it's also got this handy ability called Engine of Destruction: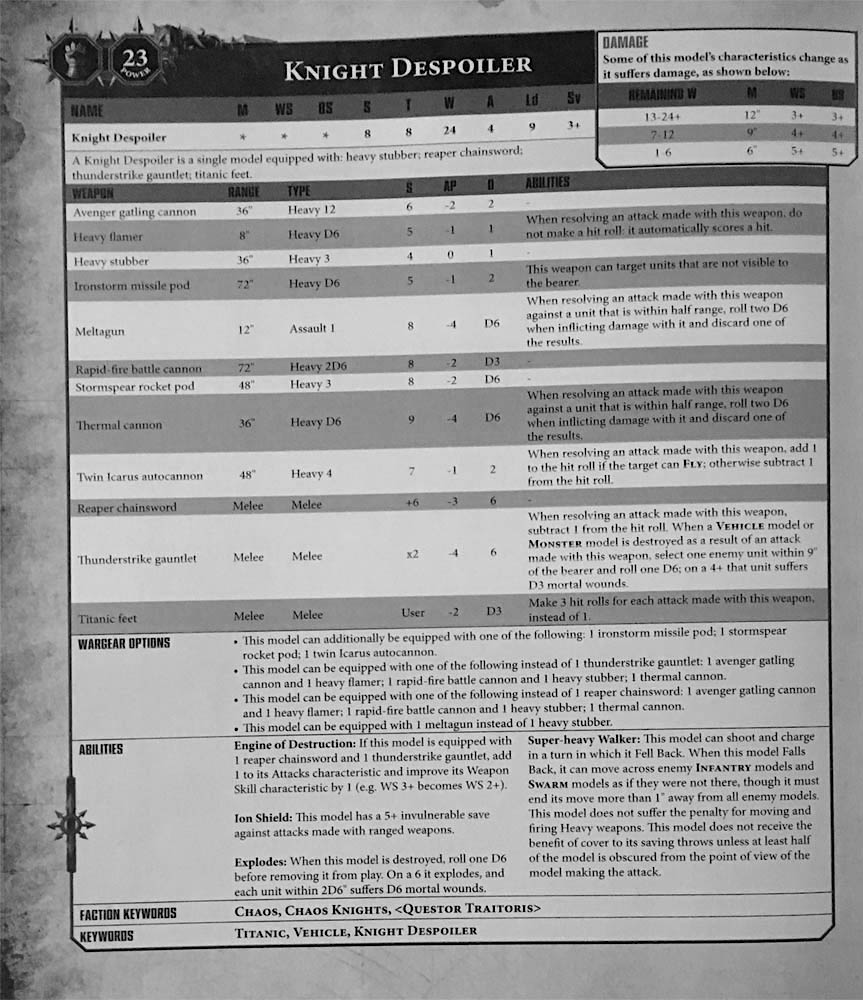 Engine of Destruction: If this model is equipped with 1 reaper chainsword and 1 thunderstrike guantlet, add 1 to it's Attacks characteristic and improve it's Weapon Skill characteristic by 1. Now, you could go with a Knight Rampager but that's an extra 15 points to get the extra hits on 6s – YMMV.
That basically means it's swinging on a 2+ in Melee until it starts taking damage and even then the worse it will hit on is a 4+. We'll take it!
Spend Some CPs
The next option is going to cost you a minimum of 3 CP. Luckily, this detachment alone will generate a starting 6 CPs (thanks to the Traitoris Lances Special Rule and the fact that all three of these Knights are going to be in the same Super-heavy Detachment). And for 3 CPs, you unlock what makes this build really nasty: Extra Artefacts of Tyranny.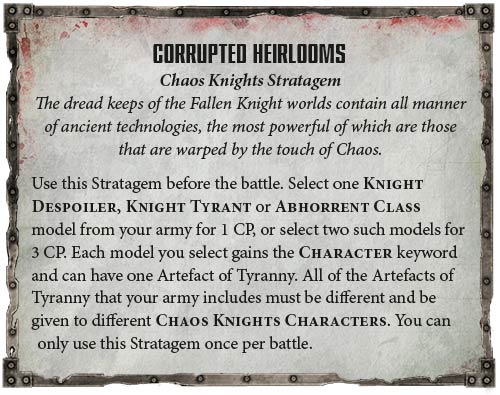 Suddenly, we've got 3 Knights running around with access to Relics. And if you wanted to spend the other 3 CP on getting 2 more Warlord Traits with Tyrannical Court, you have that option, too. But we're going to table that for now.
Equip Your Relics
The final key to this Knightly Box of Doom is picking your three relics. Most folks have already seen the Khornate Target: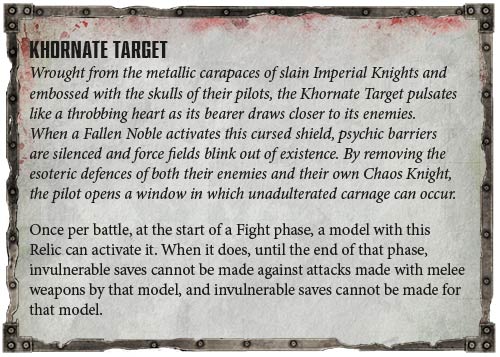 Got a nasty enemy character with a mean invulnerable save? Or maybe a really tanky unit with 3++ running around? Khornate Target is your answer. Now let's talk about the other two which are weapon options. Say hello to The Teeth That Hunger and The Guantlet of Ascension: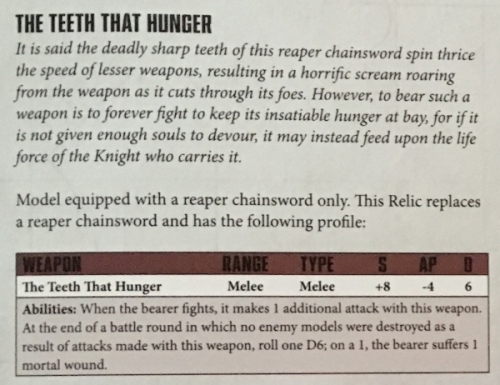 The Teeth are pretty nasty. First off they give you yet another attack with this weapon. They are also +8 Strength, -4 AP, and 6 Damage. That puts them on par with a Thunderstrike Gauntlet without the -1 to hit penalty. Not bad! Totally worth the risk of taking a mortal wound on a 1 if you don't destroy an enemy model.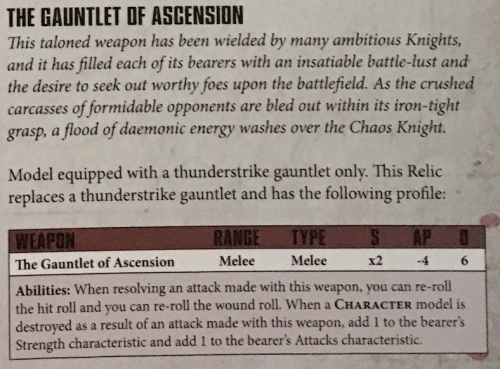 The Gauntlets of Ascension are Thunderstrike Gauntlets, but without the -1 to hit as well. Plus, you get Re-rolls to hit and wound and if you kill a character, you get yet another Strength AND attack – which can really add up.
So you've got 1 Knight with the Teeth that now has 7 attacks that hit on WS 2+ at Str 16, AP -5, and 6 Damage. You've got another Knight with the Gauntlet of Ascension that has 6 attacks that hit on WS 2+ at Str 16, AP -5 and 6 Damage who can get MORE strength and attacks. And then the final Knight can target those pesky units with Invunerable saves with their 5 or 6 attacks that hit just as hard. And we haven't even talked about Warlord Traits – which you may or may not want to add anyways.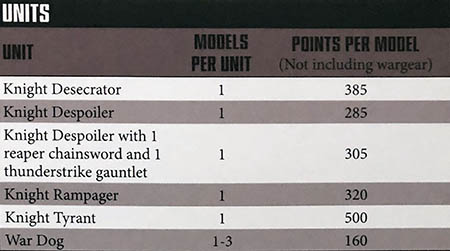 There is some confusion on if you have to pay for the points on the weapons or not based on how GW listed their points. But, we're going to go with the more expensive interpretation and say that you still have to buy the weapons for the Knight Despoiler which is another 65 points per model. That's going to bring the total per model up to 372 points. So a Detachment of 3 clocks in at 1,116 points. That's plenty left over to add in some Lord Discordant HQs (let's say 3) and Red Corsair CSMs for more CPs and objective holding…
Again, you could go with a Rampager so adjust your points accordingly. Alternatively, you can ALSO spend some more points on carapace weapons on the Knight Despoilers if you want some more shooting. It's a Plethora of Options – You've Got Them.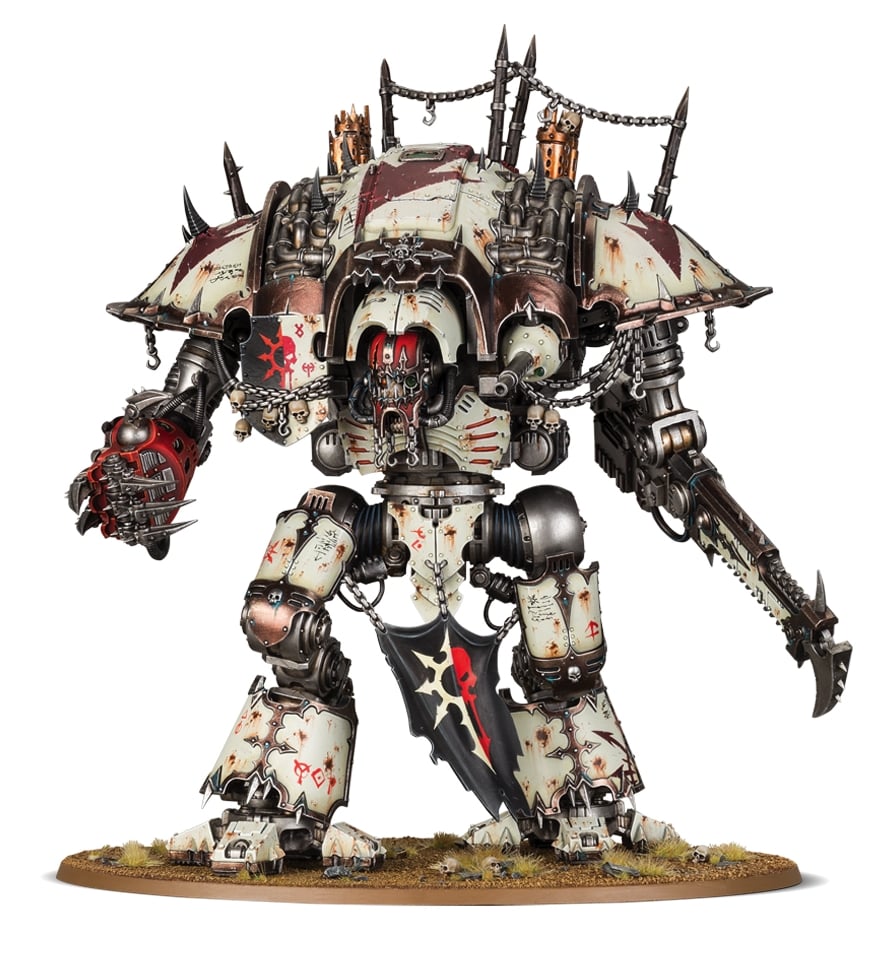 Time to sit back and enjoy the carnage.
My Little Buttercup indeed.