Here's a look at how the Drukhari play in Apocalypse. Come see their Command Assets, Commanders, and playstyle.
That's right folks, it's time to take a look at the Drukhari and how they play out in Apocalypse. Are they still fast and furious, still mobile and deadly, but if you can pin them down they crumble like the topping on a real good cobbler? Pretty much. Let's take a look at how they play out.
via Warhammer Community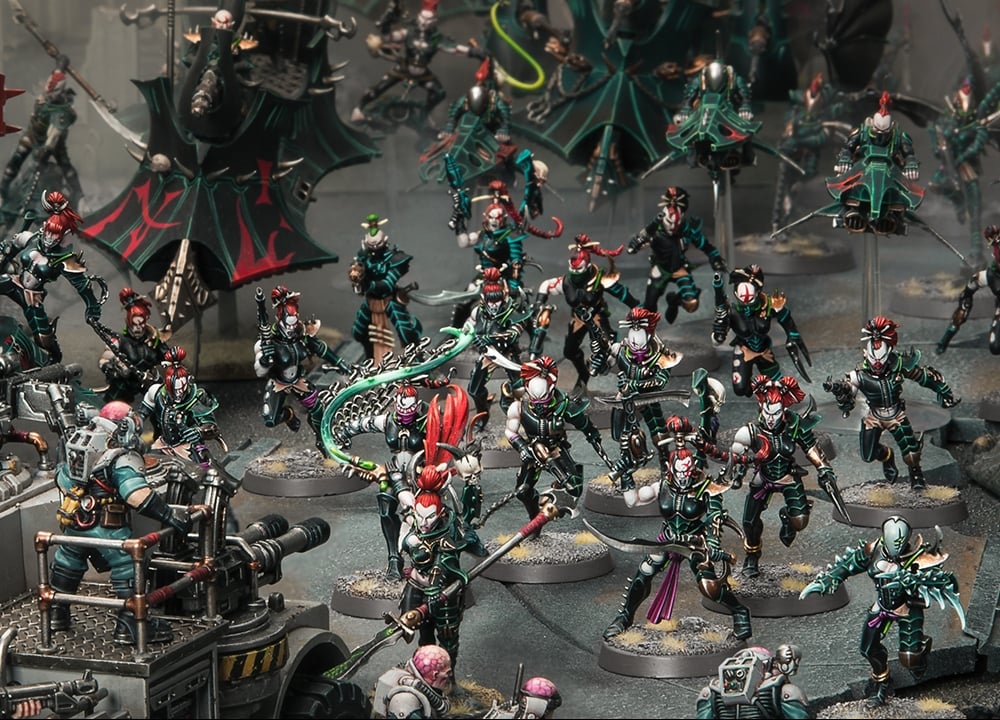 Drukhari are fast and deadly, able to use their sleek, agile transport craft to deliver units of deadly Aeldari warriors wherever your opponent least expects it. The Drukhari are also blessed with widespread access to specialised weaponry that excels in eliminating specific targets, such as with their poisonous, infantry-shredding splinter weapons and tank-busting dark lances.

If you can get the right unit in the right place at the right time, your Drukhari will reward you by destroying the target in short order. Achieving this is even easier than it sounds, for they are among the swiftest and most manoeuvrable Factions in the 41st Millennium. If you field your Drukhari in their own Detachments, they're also surprisingly resilient despite their lack of armour, as they'll have a chance to avoid damage.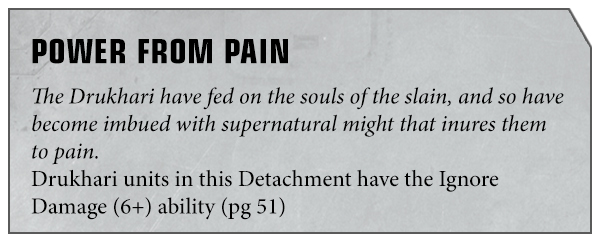 And this pretty much sums it up. Like their 40K counterparts, they're all about using the right tool for the right job. Got enemy armor? You'll want a Dark Lance. If you want to take down enemy personnel you'll need a Splinter Rifle. And ne'er the twain shall meet.

There are no all-rounders here. Drukhari are a very either/or faction. Even their vehicle weapons are hyper-focused. So you just have to make sure you use the weapon/model to take down the opposing model.

Let's take a look at some of their Command Assets, which give them some powerful tools with which to deal with enemy psychic powers and grouped up units.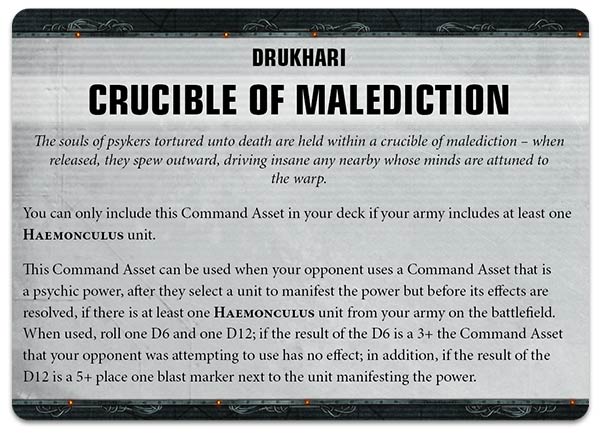 Crucible of Malediction comes from Haemonculuses–Haemonculae? Whichever plural you use, you'll want one if you want to try and punish enemy psykers for pulling their brain power on you. Meanwhile, Torment Bomb allows you to further leverage the Drukhari's mobility (and spread outed-ness) to punish players trying to make a death ball.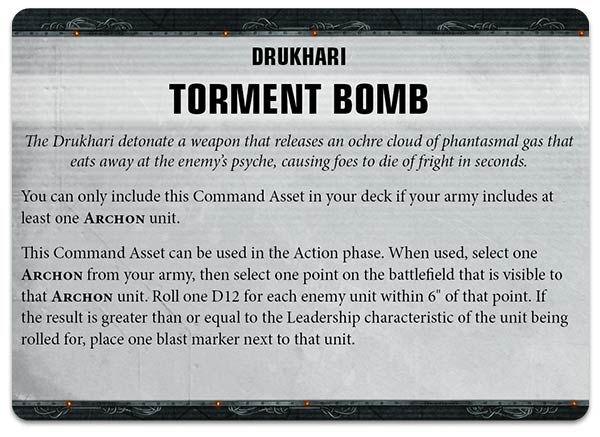 And that should give you an idea of what the Drukhari do. They spread out over the table and apply their specialty skills and weaponry to the right targets and take the enemy apart as quickly as they can.
Best of luck staying on Vect's good side.