The new Sylvaneth book is finally out, and the glades of the different realms all have rules! Here are my three favorite Sylvaneth Glades, and some tactics for using them on the battlefield.
Unlike before, however, the glades don't cost any points, and function like Lodges or Chambers from previous battletomes.

Winterleaf
Populating the frozen wastelands of the Realms, the Winterleaf Glade represents tree spirits hardened by their tragic and with a deep-seated hatred for the forces of Chaos. The old super battalion allowed Dryads to make an additional attack on a hit roll of 6, and they were able to re-roll hit and wound rolls of 1 against Chaos units. In addition, they could set up within 3" of an Ophidian Archway when they set up from hidden enclaves, rather than the usual setup.
In the new book, the Winterleaf are a lot more destructive, bringing a staggering amount of damage to the tabletop. Their army wide ability is similar to the old extra attack rule for dryads, but a great deal more powerful. Now, ANY unit that rolls a 6 to hit counts that hit as 2, rather than having to make another attack roll. The command ability, Branch Blizzard, is an incredible answer to hordes. In the shooting phase, you can pick a unit within 12" and roll a number of dice equal to the number of models in the unit, deal a mortal wound for each 6. Against small multi-wound units this might not be the best, but against units like Clanrats or Grots it can easily level a huge chunk of enemies. The command trait is pretty snazzy too, dealing a mortal wound back to anyone who damages your general on a roll of 5+.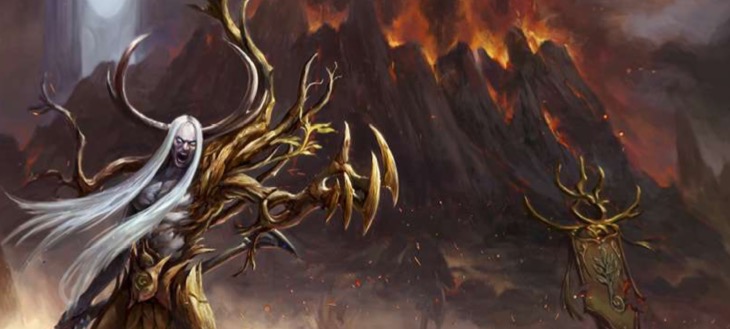 Since you can heal your larger models fairly easily, this is a great way to dissuade your enemies from engaging your general, allowing you to pick your fights. Finally, for the one turn you really need to deal all the damage, the required artefact Frozen Kernel will give you a single round of furious damage. Once per battle, the bearer can pick a single unit wholly within 18" and allow them to fight twice in a row in the combat phase. Combined with the glade ability this can lay down a withering amount of damage, potentially turning the tide of the entire game.

Ironbark
A glade based in the metallic realm of Chamon, the Ironbark Glade is known for their stubbornness and immovable battle formations. They draw a few similarities to the Duardin of old, and when the karaks were decimated during the Age of Chaos, it was the Ironbark that took the refugees in. Their old super battalion could include up to 2 Duardin units, and all Sylvaneth units halved the number of models that ran away due to battleshock, rounding up. Ironbark Branchwyches and Tree-Revenants were also able to re-roll wound rolls of one to represent their access to metallic weapons, and one hero from the battalion could bring along an artefact that allowed them to add 1 to their wound rolls.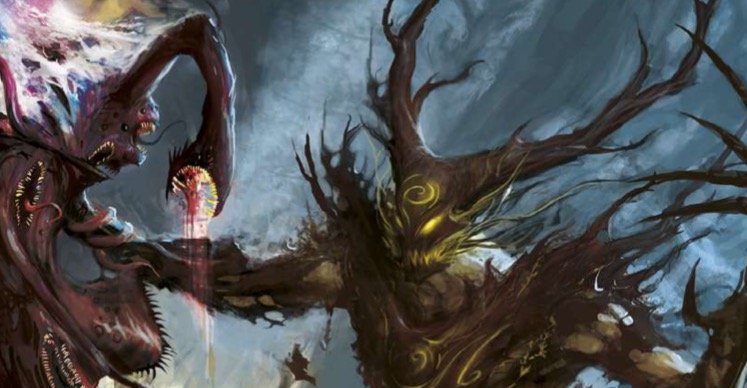 This artefact stuck around for the new battletome, and while the battleshock resistance is not quite as high, the glade is still notoriously good at sticking around in combat. All Ironbark units can re-roll their battleshock tests while they are wholly within 12" of an friendly Ironbark heroes, and their command ability deals d3 mortal wounds to an enemy that made a successful charge move on a 2+. If you think that means your enemy can just hang back and shoot you, the general's required command trait has an answer for that too, allowing you to re-roll any save rolls against missile weapons that target the general. Sure that only saves that hero, but having one hero that's really hard to put down can make or break certain scenarios.
If an Ironbark unit sits themselves on an objective, it is very unlikely that they will be moved.

Harvestboon
Perhaps the least depressing glade in all of Alarielle's sway, the Harvestboon glade treats battle with the impetuous glee of headstrong youth. The are the greenest (literally and figuratively) of the Glades, and as such fight with a vigor and hopeful determination. The super squad from the previous book allowed Branchwraiths to add 1 to their casting roll, meaning they were more likely to pull more dryads from the Wyldwood to harry their opponents (makes sense that a young glade would heavy more ready access to saplings). All units from the Glade could add 1 to their run and charge rolls, and a single Branchwraith could bring the Tear of Grace artefact, allowing her to know an additional Deepwood spell and adding 3" to her spell range.
The new Harvestboon are less about magic and growth and more about getting their twiggy butts into combat and giving their enemies a good smack. Their army ability allows them to re-roll hit rolls of 1 on a turn that they charge, and their command ability allows them to add 1 to the attacks of a single unit wholly within 12" of a Harvestboon hero (perfect targets for this are sword-wielding Kurnoths and Spite-Revenants). Your general is able to make a 6" move after they have finished their attacks, so long as they end more than 3" away from enemies, allowing them to swing in and out of combat like a scythe.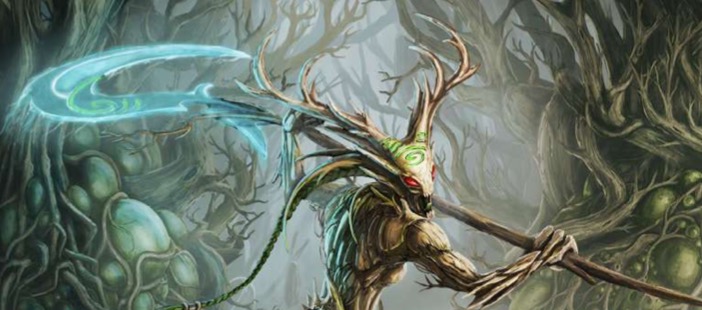 Using this when you are going second in a round will allow you to not only protect your general but also set up an easy charge on your turn, which will play into your army ability quite nicely. For even more fun, equip your general with the required artefact, the Silent Sickle, and add 1 to the attacks of your favorite weapon. Give this to a Spirit of Durthu, make him your general, and watch your opponents army lose a unit a turn.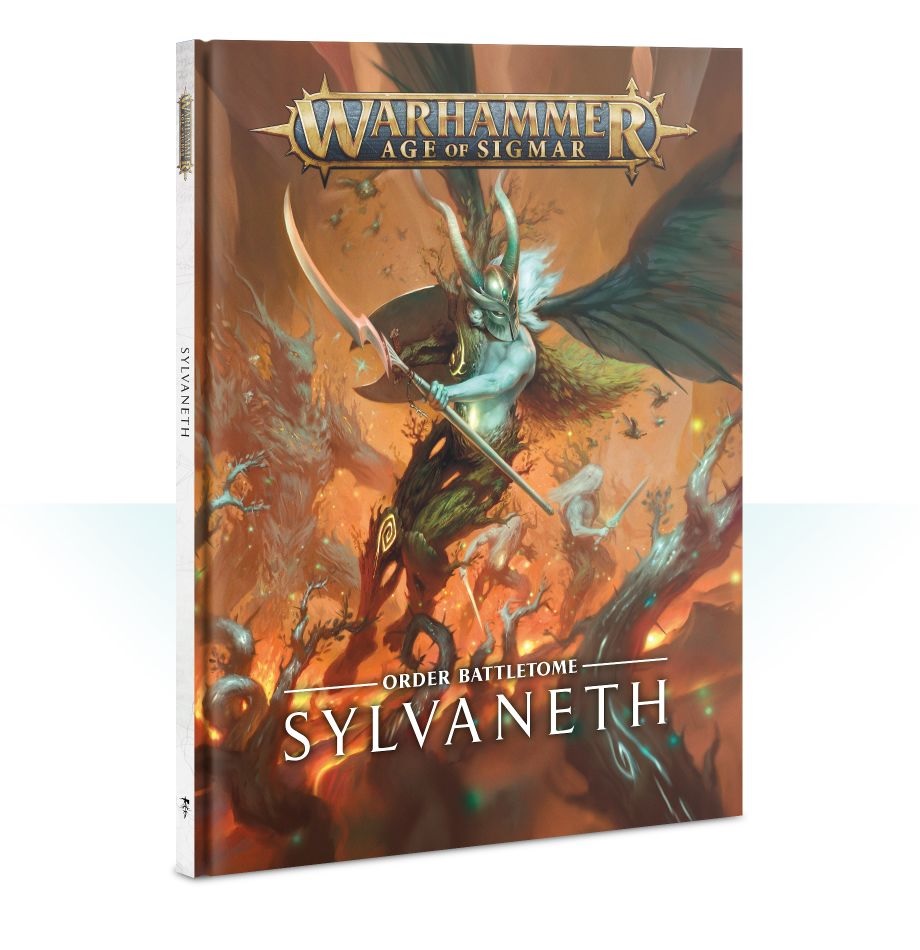 ~What are your favorite Glades? How will you be using them in your games?