One of the biggest new features of the Descent into Avernus is the massive, fiendish, magitech tanks that are: Infernal War Machines.
Step right up folks–come get a closer look at the Infernal War Machine. This massive, fiendish tank is one of the buggest features of the upcoming D&D module that sends players on an important quest that leads them right to the shores of Avernus, first layer of hell. There, demons and devils battle it out on the shores of the river Styx, and one of the methods available in Baldur's Gate: Descent into Avernus is the Infernal War Machine.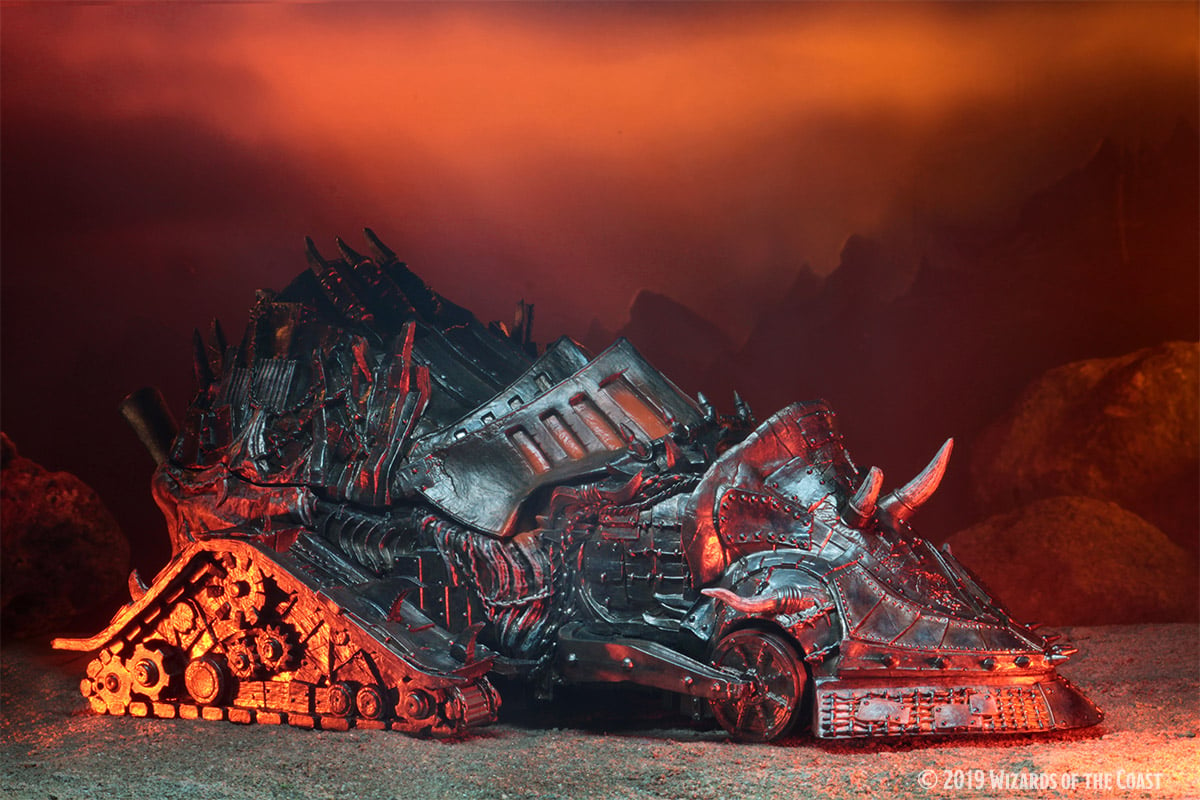 These magitech tanks can do everything from breathe noxious gas, to riding roughshod over the myriad malevolences in their way. And with these incredible new minis, available soon from Wizkids, you'll be able to crush fiends in style. Check them out.
via Wizkids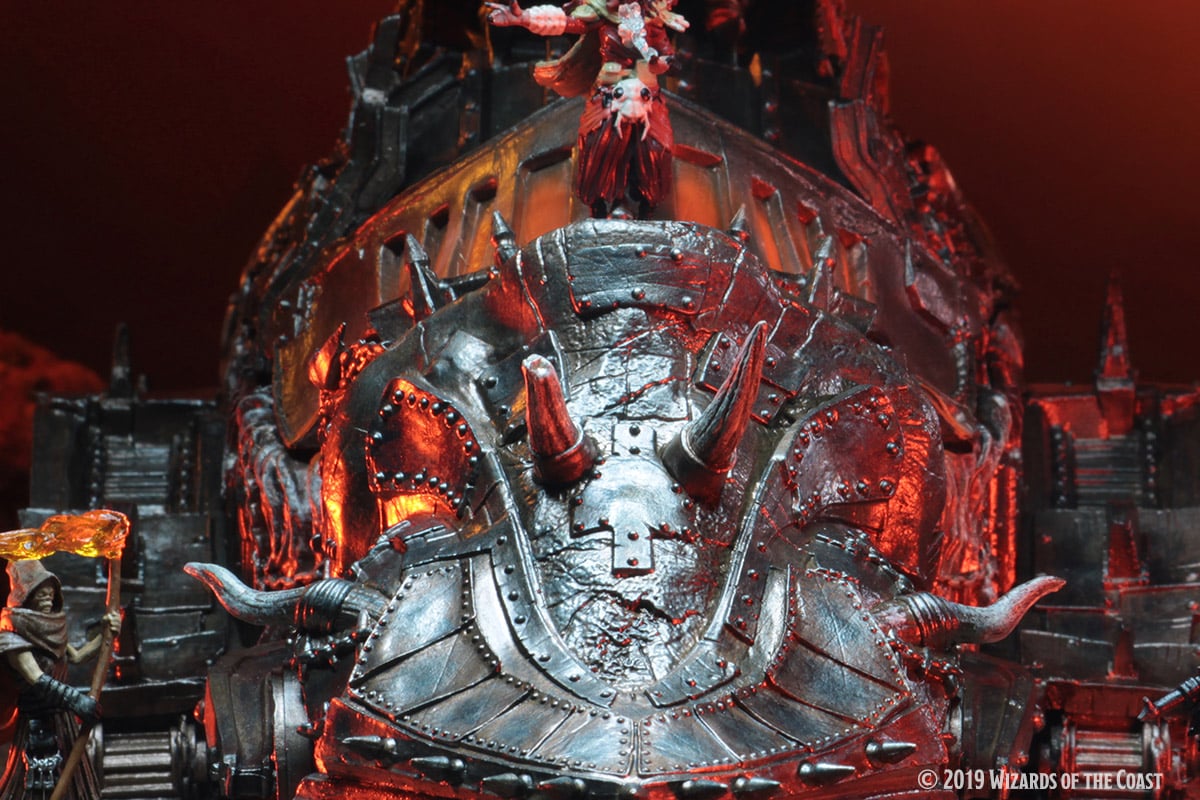 Infernal War Machines are the tanks of the Blood War, and devils use them to fight demons and move about the hellscape. After the massive battles of the Blood War, other denizens of Avernus scavenge these wrecked machines for parts to make their own personalized war machines. With the Infernal War Machine Premium Figure, add an extra dimension to your adventure and allow your characters to travel across hell in style!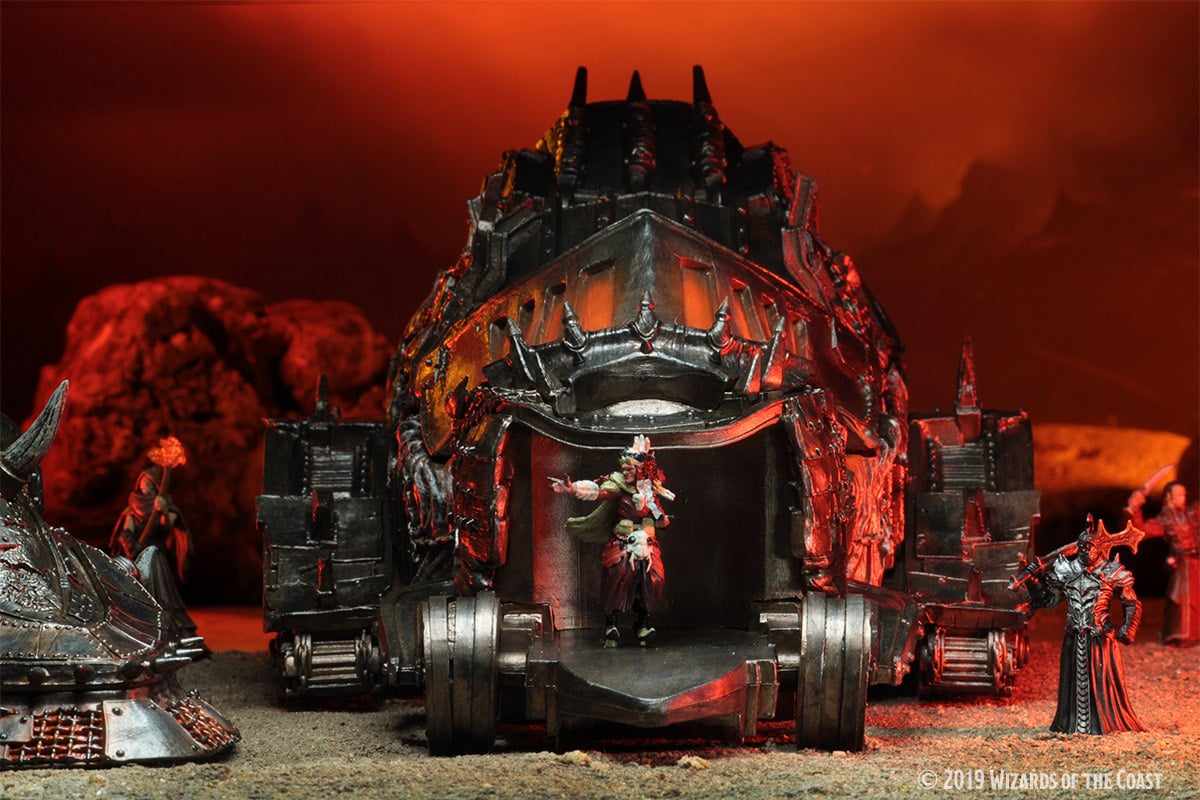 Features:
Fits 1x 25mm miniature in the driver area!
Vehicle "hood" is removable
Fits 6x 25mm figures in the passenger area
Over 11" long!
Note: For each Baldur's Gate: Descent into Avernus Standard Booster Case distributors order, they will have the opportunity to purchase this Premium Figure while supplies last. Retailers and consumers can order this Premium Figure without being required to purchase an Baldur's Gate: Descent into Avernus Standard Booster Case.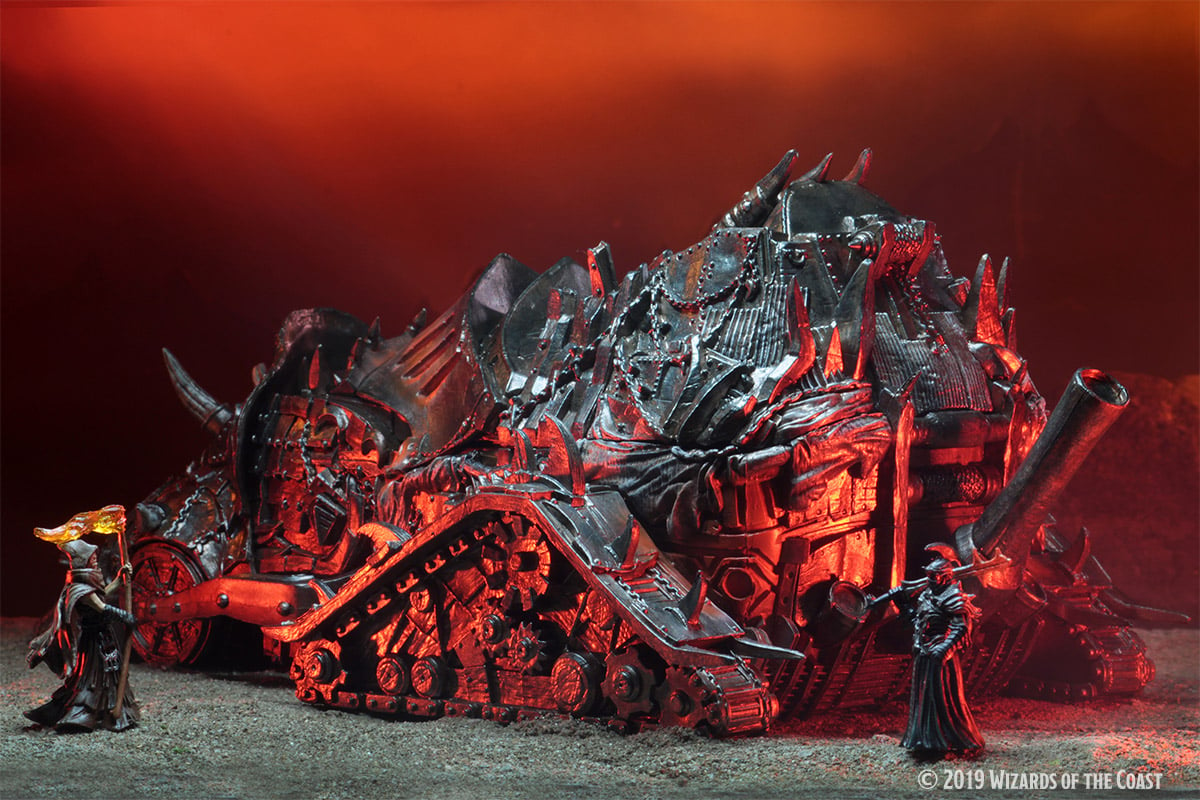 ---
These tanks have their own stats and systems, check out their rules below: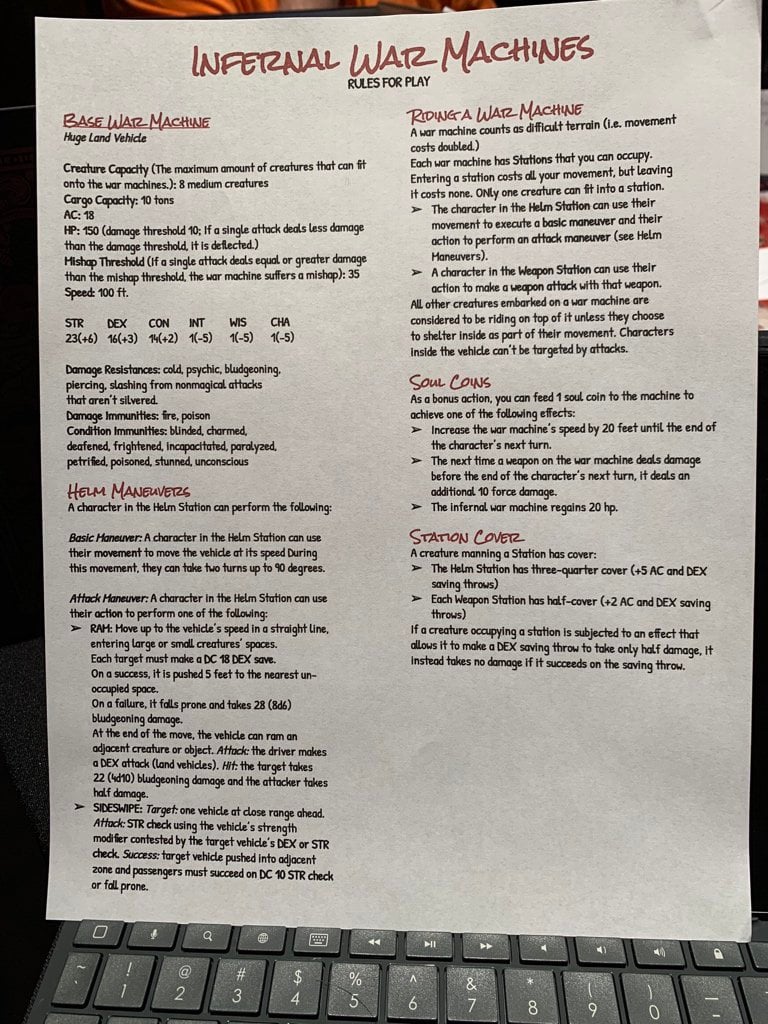 And look for these soon at an FLGS near you.
Happy Adventuring!