George R.R. Martin shared some details about the highly anticipated new series set in Westeros – and it includes the Starks and the Lannisters.
It's been confirmed that the new series takes place 5,000 years before the events in Game of Thrones, during the time leading up to the epic fight with the White Walkers known as The Long Night. Westeros is a very different place during this time period – it's pre-Targaryen, so no dragons. EW talked to the author and got some tid bits that are rather interesting…
There are a hundred kingdoms – "We talk about the Seven Kingdoms of Westeros; there were Seven Kingdoms at the time of Aegon's Conquest. But if you go back further then there are nine kingdoms, and 12 kingdoms, and eventually you get back to where there are a hundred kingdoms — petty kingdoms — and that's the era we're talking about here."
The Starks and direwolves will make appearances – "The Starks will definitely be there… Obviously the White Walkers are here — or as they're called in my books, The Others — and that will be an aspect of it. There are things like direwolves and mammoths."
The Lannisters won't be around for a while – "The Lannisters aren't there yet, but Castlery Rock is certainly there; it's like the Rock of Gibraltar. It's actually occupied by the Casterlys — for whom it's still named after in the time of Game of Thrones."
The show has a true ensemble cast – "As you know for Game of Thrones, we never even nominated anybody for lead actress or lead actor [during awards season] until recently; it was always for supporting [categories] because the show is such an ensemble. I think that will be true for this show too. We don't have leads so much as a large ensemble cast."
The confirmed cast includes Oscar-nominee Naomi Watts (Mulholland Drive, Birdman) and Miranda Richardson (Good Omens, The Hours), Naomi Ackie, Denise Gough,  Josh Whitehouse, Jamie Campbell Bower, Sheila Atim, Ivanno Jeremiah, Alex Sharp and Toby Regbo.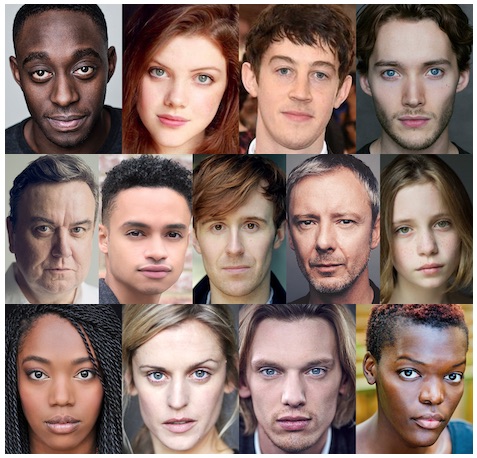 A title and release date haven't been announced just yet, but filming has started in Northern Ireland – which served as home base for the entire eight season run of Game of Thrones. The series is being executive produced by author George R.R. Martin, with Jane Goldman (X-Men: First Class, Kingsman) acting as showrunner.