GW: Pricing Increase Coming Next Week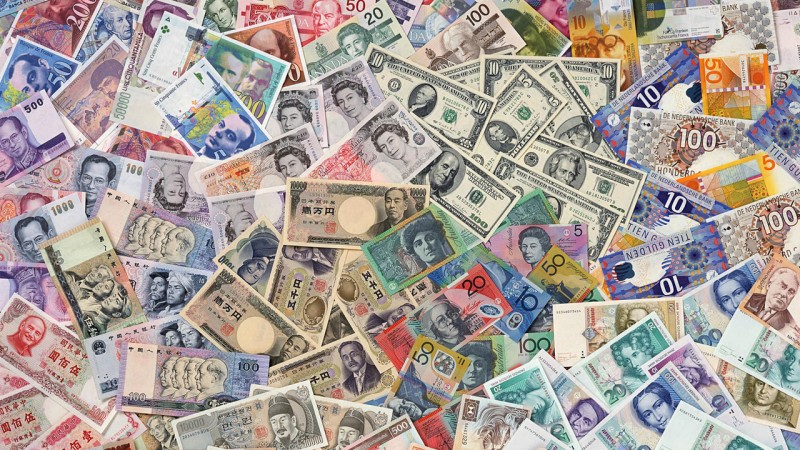 If you were thinking about making a purchase from GW, you might want to get your order in before next week. Check out the pricing changes coming soon!
Games Workshop used to do an annual price increase for their entire range. In recent years, they have gone back and broken-up their pricing adjustments over the year so it's not a massive incease to everything at once. Today, we've learned the next pricing increase is coming on July 8th. Multiple retailers are recieving a basic form email: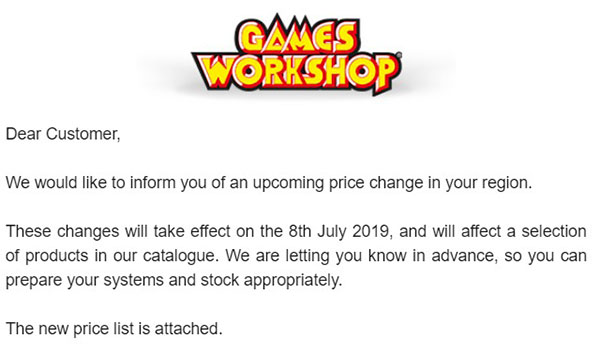 The list itself is pretty massive – but it's not the entire range. Here's an example of some of the price changes: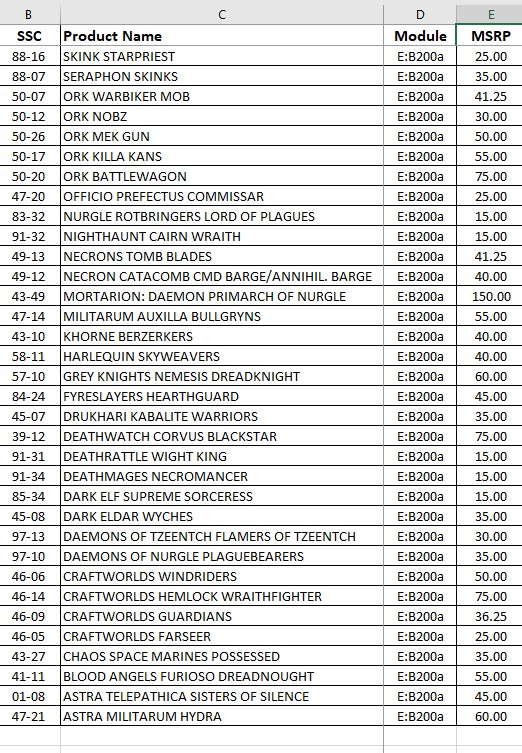 There are some pretty stand out increase for many of the larger kits for sure. Mortarion for example has gone up from $140 to $150. While other units like the Wraithknight have gone up even more from $115 to $140.
If you were looking to make any purchases you could end up saving yourself some serious money if you made those purchases now instead of waiting a week. Again, it appears that July 8th is the deadline for these increases to go live – consider this a PSA and spread the word!