Games Workshop has a brand new Rumor Engine for us and this tombstone is LIT!
No seriously – the tombstone has lit candles on it. Take a look for yourself: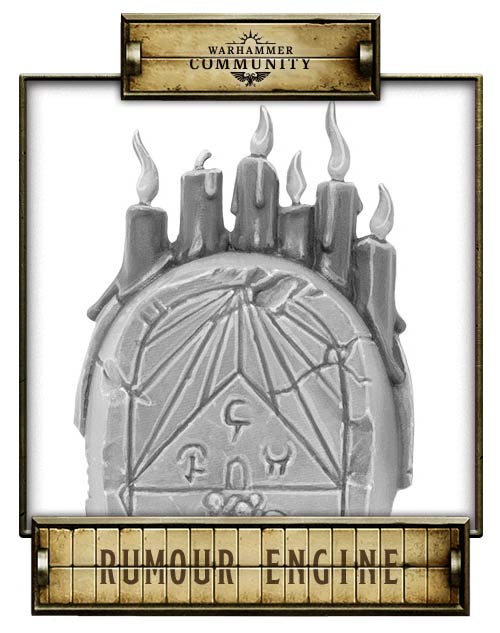 "With a crash of thunder and a flash of light, the Rumour Engine sends another image back through the vortex of time! Can you decipher this glimpse of the future?"
So this is either a tombstone marker with a set of candles on the top or someone has a really strange taste in marble decor. As far as the runes that are showing, they don't match the old dwarven/duradin rune alphabet known as the Klinkarhun.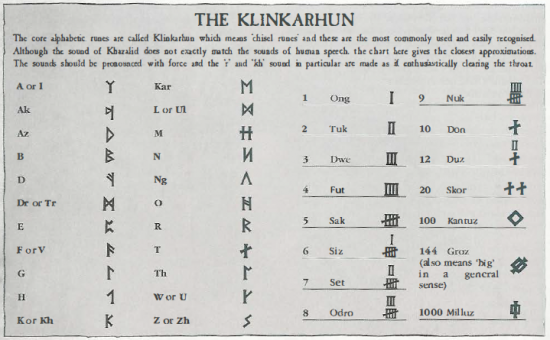 They also don't match-up with Aelvish rune alphabet known as Eltharin (High Elves used Tar-Eltharin, Wood Elves used Fan-Eltharin and Dark Elves used Druhir):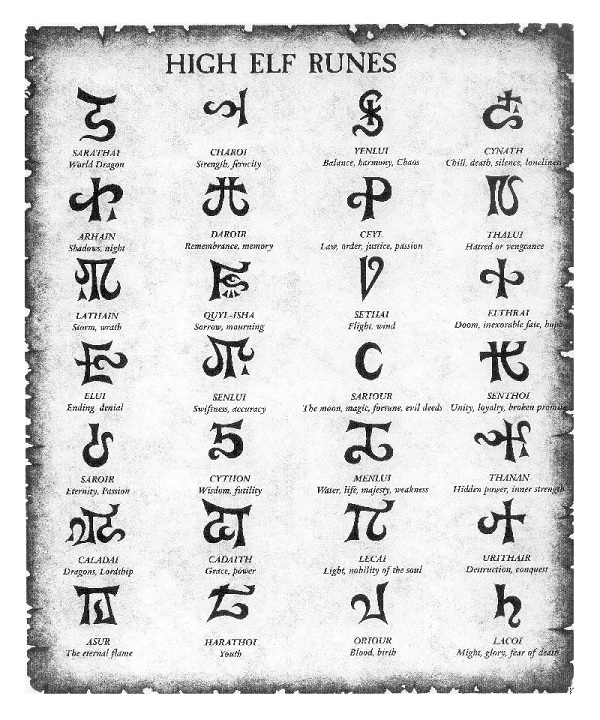 Those two languages are very different in style to the runes on the tombstone. The Chaos Language is closer, known as Dark Tongue, but it's still not quite the same in terms of style: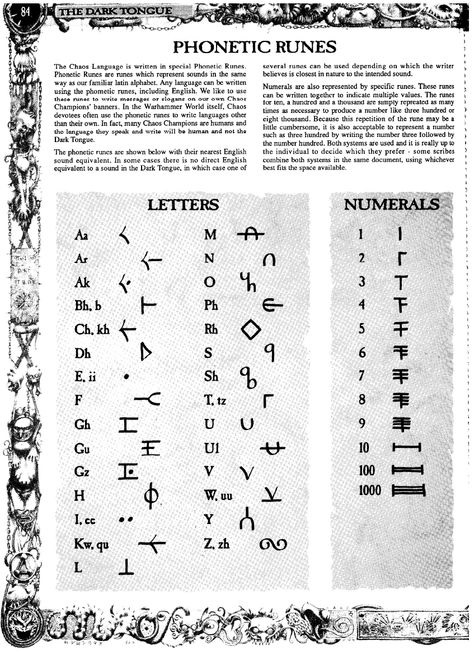 There are many other languages in from the Old World, and probably even more in the Mortal Realms, too. If you recognize where these runes are from please drop us a line in the comments!
Other than that, we don't have much to go on other than the candles. And that it's probably a tombstone. Those two factors really seem to point towards some type of "Death" related theme as they are known to use both candle and tombstone motifs.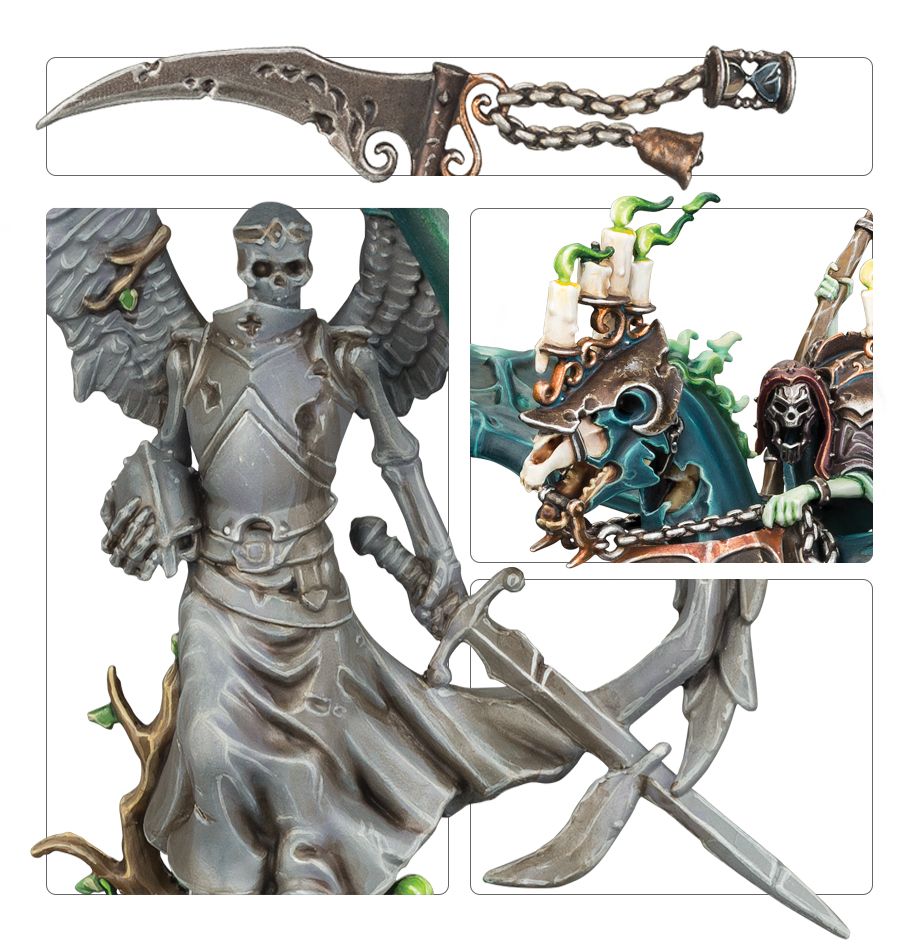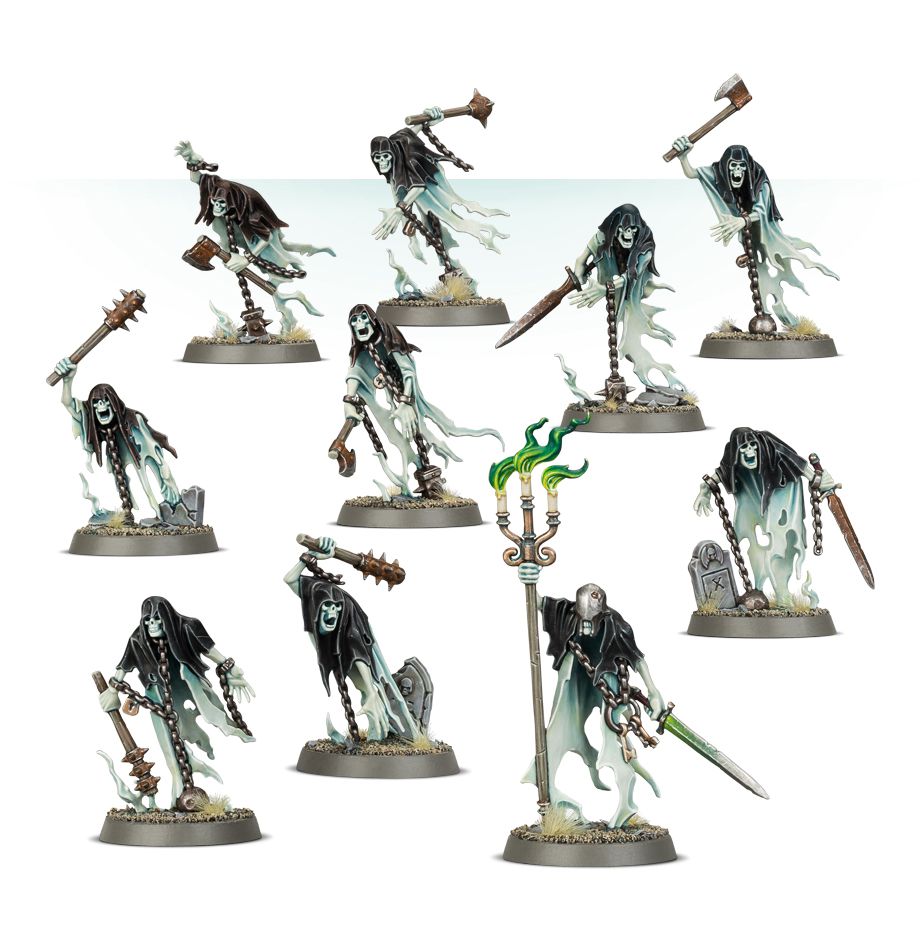 Candles and Tombstones – it's kind of a thing.
So what do you think? Are we looking at something new for the Age of Sigmar or could this be a teaser for something hailing from the Grimdark? Internet Detectives, you're on the case now!