…At least if you're keeping score. Games Workshop's next Rumor Engine is here and heavy is the head that wears these crowns.
Well, it's not a new Primaris Lieutenant Model…or is it?! Take a look at this bit and tell us what you think it could be:
"The Rumour Engine teases us yet again – instilling a desire that can't be satisfied… yet. What exactly do you think this one is, anyway?"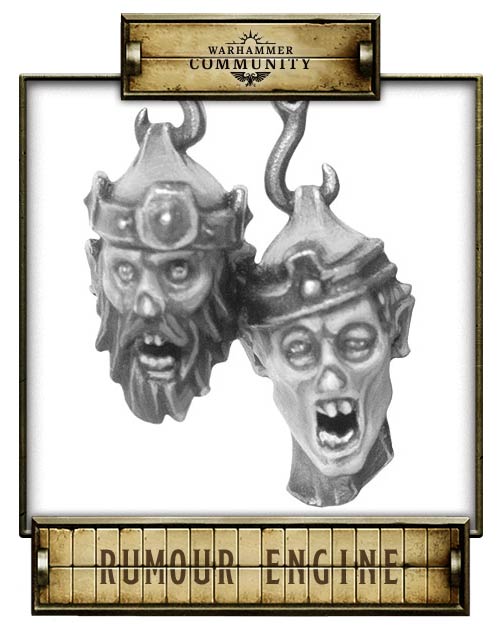 Well, that looks painful. Hooks and heads – time to take some stabs at what we're seeing. It's interesting to me that both of them are wearing crowns at least. It's also a little strange that the hooks appear to be going through their skin, which is to say it's their scalps that have been hooked. Did the person that took their heads shave their scalp first? Clearly, there is some hair on these models. That means the head-hunter would of had to shaved them before they hooked them. Geez, this is gruesome no matter how you slice it.
It's not like GW hasn't done this before however. Lots of models have had random head bits. The old Dark Elf Executioners have that one elf head holding option: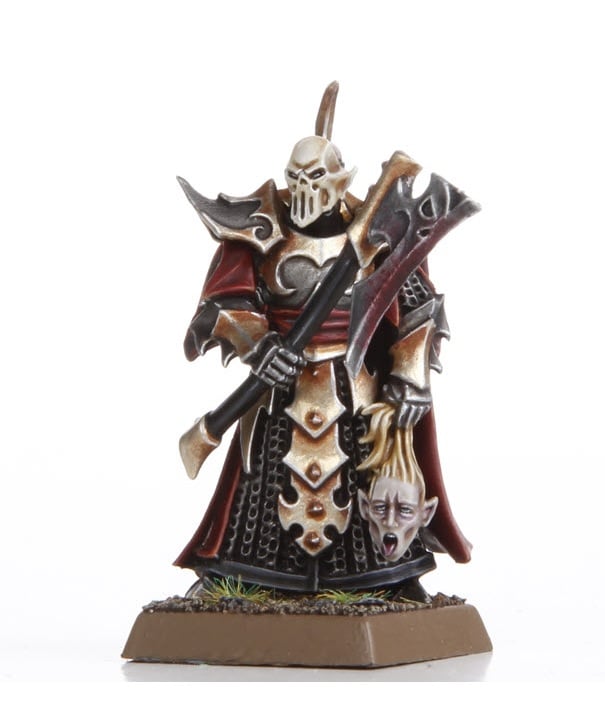 There's the Master of Executions from 40k who looks like an AoS Character with a Sci-fi back-pack: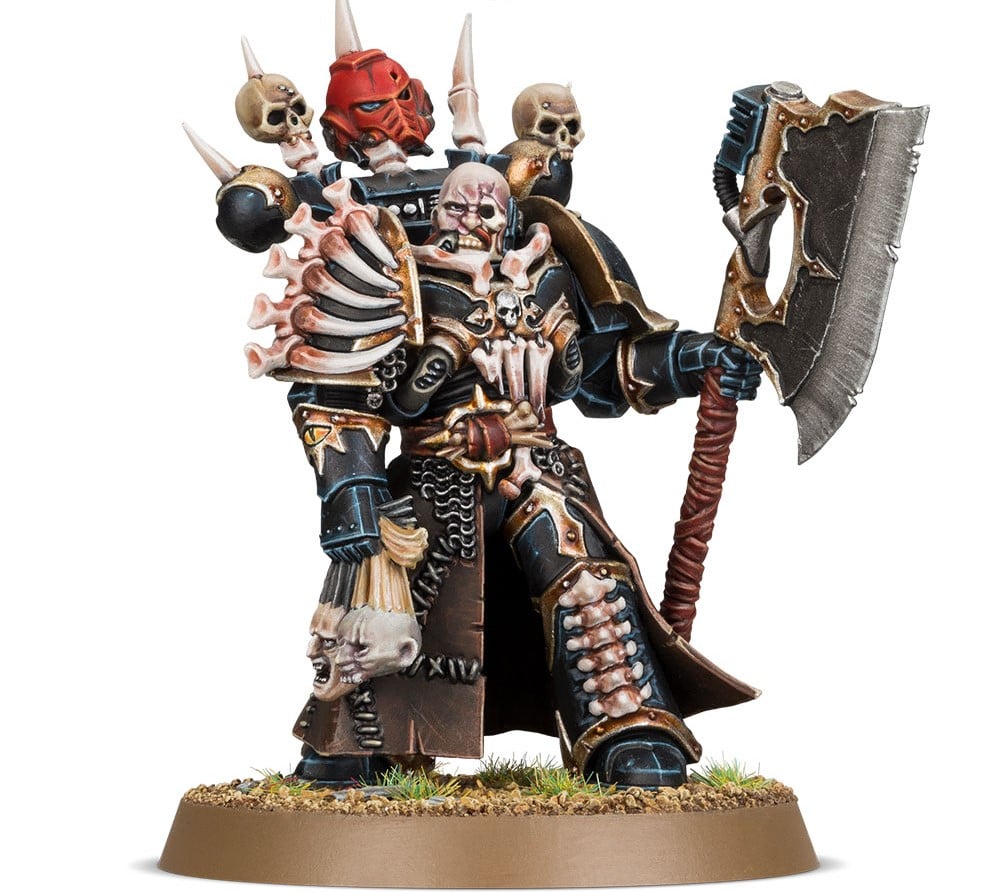 Oh and speaking chaos – have you met any of Khrone's followers? They have a thing for taking heads/skulls: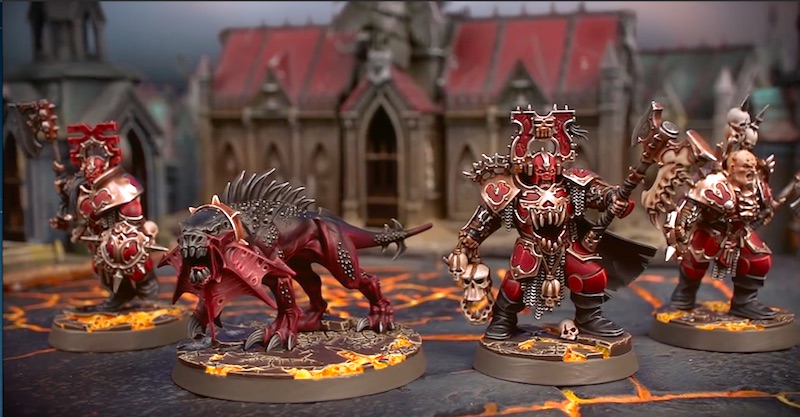 But it's not like the have the exclusive rights on beheading either. Plaguebears also have head taking bits: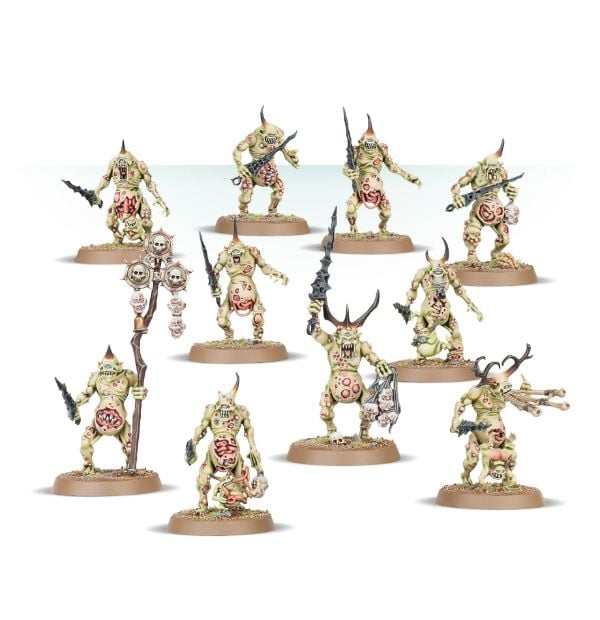 There are quite a few more models out there in the GW range that have heads as trophies, too. The point is, head-taking is fairly universal for GW, so as "neat" as this bit reveal is, this isn't exactly pointing us towards one specific faction.
That said, based on the hair and the crowns, I'd leaning more toward something from AoS instead of 40k. Maybe this isn't even for a current faction or unit type, maybe it's something completely new. I guess we'll have to wait and see to find out. But in the mean time let us know what you're best guesses are in the comments!
Heads will roll!