The new board games from GW, Dreadfane, Stormvault, and the imaginatively titled Combat Arena, are arriving on shelves with some familiar favorite minis.
That's right folks, there are some cool board games crossing the pond this week, and audiences in the US and Canada will be able to play in the Dreadfane, try to unearth the Shattered Stormvault, and take part in a deadly Combat Arena. These games also have some minis that you can't find anywhere else right now. Although we'll likely see these models available as their own boxes one day –FOR NOW you can only get them in these boxes. So check it out.
via Games Workshop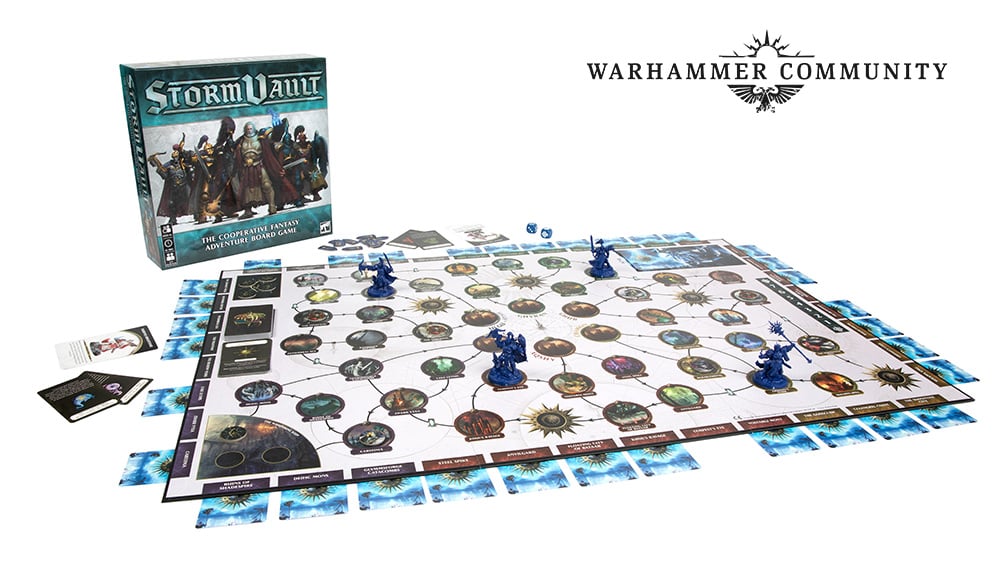 Stormvault is a thrilling game of cooperative adventure in the Mortal Realms that pits you against the forces of Chaos. Choosing from one of a selection of Stormcast Eternals heroes, you'll explore the Mortal Realms in an epic quest to open one of the long-lost Stormvaults.

Stormvault is all about exploring the mystery of the magical arcane storage containers that Sigmar stashed secretly across the Mortal Realms and then used magic to make the world forget about. You'll take a band of heroes from Warhammer Underworlds–which coincidentally seem to be some of the same heroes you can take as part of the Stormcast arsenal in Warcry–those Vanguard Scouts really do get around.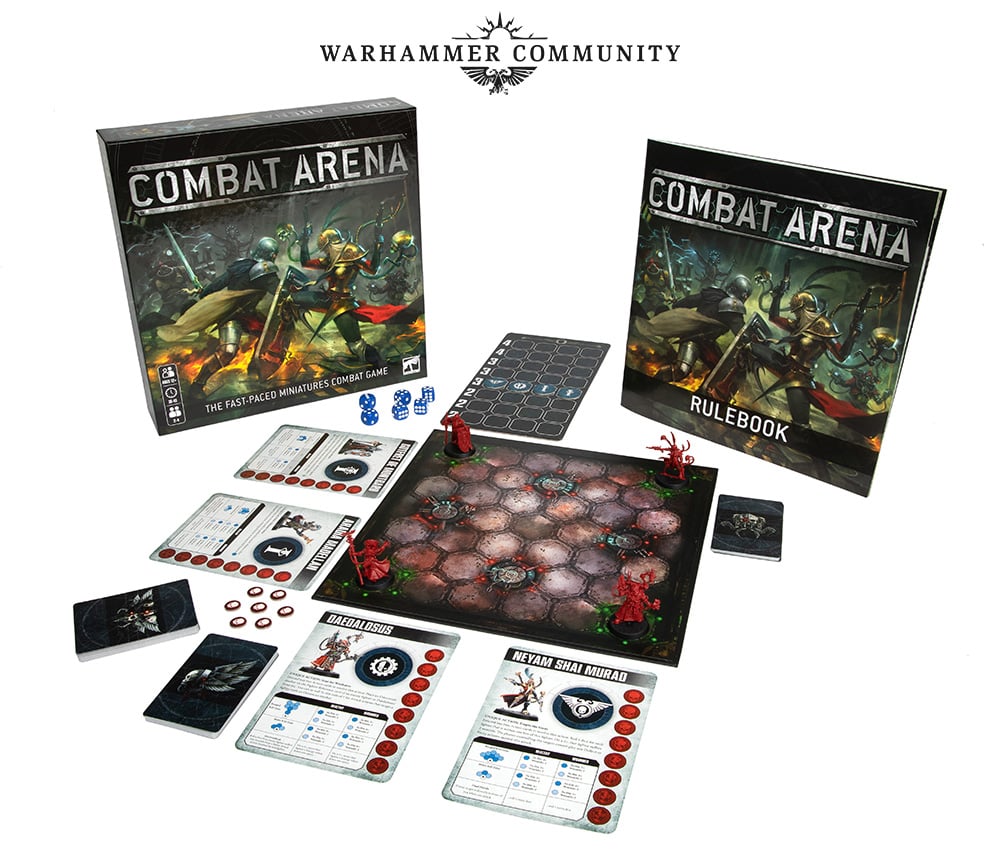 Combat Arena is a new game of arena battles that pits you against your friends in furious bouts set in the depths of a space ship on its way to the Blackstone Fortress. Pick from a range of all-new models and duke it out in lightning-fast battles based on the extremely popular combat system pioneered in Gorechosen.
Combat Arena is great. It's exactly what it says it is on the box–if you are tired of your opponents stomping all over your army and tabling you on turn 2, this is a great way to pick a faction, pick a hero, and demand that they 1v1 you irl.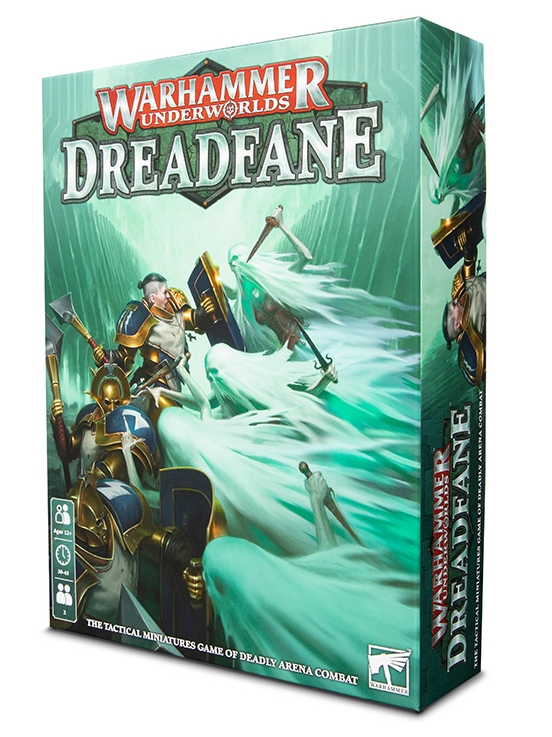 And then there's Dreadfane, which is a beginner's guide to Warhammer Underworlds. Dreadfane introduces two new warbands, which we'll get to in just a second–and it's the only way you can get your hands on Ironsoul's Condemnors and Lady Harrow's Mournflight. So if you want some sweet ghosts or fancy Stormcasts, this is the one for you. The Mournflight might be my favorite ghosts out of AoS yet.

This set marks the introduction of two new warbands – Ironsoul's Condemnors and Lady Harrow's Mournflight – in a special debut release. They will be available to the rest of the world a bit down the line, and in the meantime – to keep things fair – you will only be able to use them in Grand Clashes if Dreadfane is available in that country, so be sure to check the event pack. They'll be usable in any of your friendly games and might even be legal in your local clash – if in doubt, check with your local organiser.
What do you think of the new releases? Let us know in the comments!
Editor's note: portions unrelated to the main topic of this article have been removed.