It took until the year of our lord 2019, but apparently D&D isn't just for nerds, you guys. In related news, this internet thing is a big deal after all.
In the news today: D&D is cool now, according to a recent swath of articles like the Guardian's 'No More Nerds: how Dungeons and Dragons finally became cool' or Bloomberg's report on 'The Rise of the Professional Dungeon Master' or a few others out there with vintage 2004 takes that look like they'd be right at home about those articles talking about how Pokémon was an international phenomenon well into Galactic Battles.
And while these articles might have headlines that feel like something out of the past when the media were tripping all over themselves to talk about how nerd stuff is cool now (which I guess they're still doing), the fact remains that D&D is incredibly popular right now. Moreso than it's ever been. With Bloomberg's estimated 9 million people watching D&D streams in 2017, that's a huge chunk of viewers. Admittedly the gap between successful D&D "star" and someone who's just playing the game and trying their best is pretty big.
On the one hand you have folks like Matt Mercer, who DMs for Critical Role in addition to being a successful voice actor–if you've heard McCree or Macready you've heard him–as well as folks like Deborah Ann Woll, Joe Manganiello, and Matthew Lillard vying for your D&D attention. And then you have your breakouts like the McElroys and then there's a bunch of smaller streams.
A bunch. It seems like everyone's got one these days–heck we here at the Bell of Lost Souls ran one for a while. But D&D as a whole is entering this interesting era where its popularity is shifting the dialogue around and within the community. Organized play, like the Adventurer's League, is one thing, but there are so many more avenues to get into D&D right now. Whether it's a group of moms learning to play the game their kid does, a bunch of kids learning reading comprehension, math, and problem solving, or even news websites dedicated to gaming, if you're into D&D you can find it everywhere.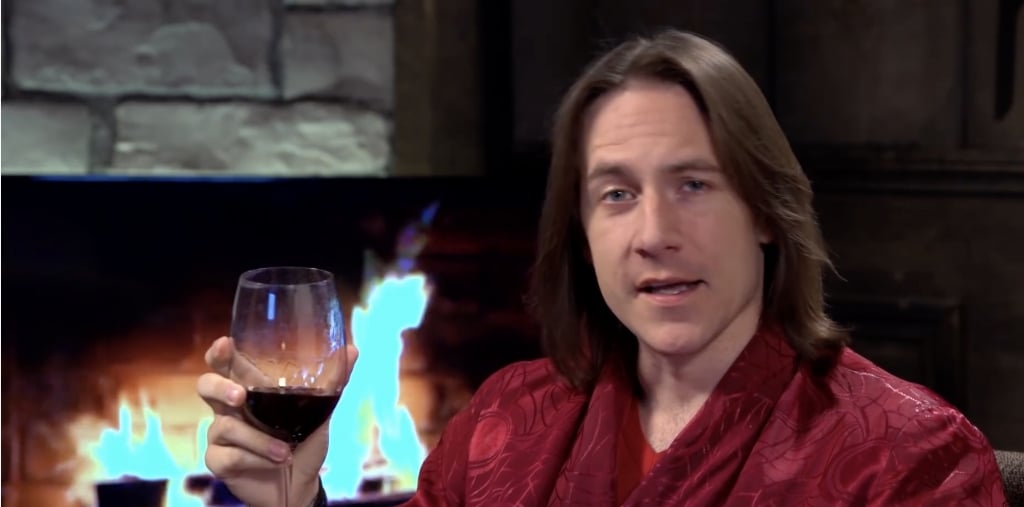 The Professional DM, as Bloomberg calls it, feels like the intersection of D&D's popularity and the gig economy.
But D&D has gained more mainstream followers of late, thanks especially to the Netflix show Stranger Things, which premiered its third season on July 4, but also to the racy teen soap Riverdale and the behemoth fantasy book and television series Game of Thrones. (D.B. Weiss, one of GoT's creators, says he's played D&D "compulsively for years.") In consequence, professional dungeon mastering has become a business—and for some, even a career.

You can hire Chulick, for example, to lead an individual beginner campaign, which will set you back $300 and last up to four hours; for $500, he'll come to your office and run a D&D team-building activity. He rents a full studio set up to stream the games he runs weekly on the gaming platform Twitch, where he has 150 subscribers who each pay $4.99 a month. He also has an email list of 4,200 people and four sponsors who provide detailed custom game pieces, beer, or maps in exchange for on-air endorsements. For a negotiated fee, he'll draw up custom battle maps, consult on purchases of various game accessories, and host bachelor parties, family gatherings, or kids' birthdays. At present, he's booked out several months and has a waitlist.
Which… $300 for a four-hour game? That's great if it's your side gig, but you'd have to be grinding yourself into the dust to make ends meet on that. If you wanted to come in above the poverty line you'd have to prep and run at least a game a week. If you wanted to try and eke out a comfortable living try doubling that. And that's four hours of playtime–let's not forget the amount of time that goes into prepping a game and catering to the players–Chulick should probably be charging more.
Especially if you start thinking about material costs like minis and terrain and such. And he'd be able to afford to raise his rates too, because the upper-middle-class are getting in on the game now, according to reporting from the Guardian in No More Nerds. Which talks about the D&D in a Castle event.
For the past few days the ancient walls of Northumberland's Langley Castle have resounded to the clang of clashing broadswords and the battle cries of angry goblins.

The entire castle was taken over by a party of 42 gamers – mostly American – who had each paid a king's ransom of $4,000 (£3,200) to play Dungeons & Dragons for four days in a genuine medieval stronghold turned luxury hotel.

The Langley event was organised by a Canadian company called D&D in a Castle, which is already taking bookings for next year's trips. Among the players were a medical physicist, a lawyer and a financial investigator.
Which, for an article that talks about how D&D is cool now, it seems awfully strange to highlight a financial investigator as the epitome of coolness. But hey, they can wear skinny jeans and bright pastel colors that are just as lit as the rest of them.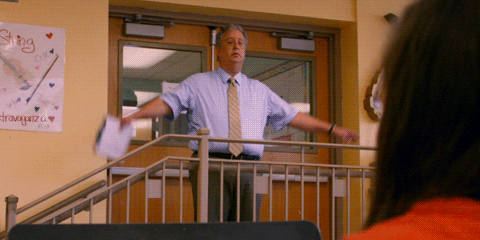 But in spite of all this, they touch on some real things as well–interactive experiences are what audiences crave. And D&D–or any TTRPG–delivers an interactive experience like no others. Citing the events at D&D in a Castle, the article talks about how these games provide an experience that few other things can come close to touching. That's what makes them so enduring once the pop culture hit washes off.
And that's…pretty cool.
What will you do now that D&D is for the cool kids?