These guardians protect the waterways of Pannithor, and now count specialist warbands in their numbers. Take a look at what you can do with the Trident Realm in Vanguard.
The Trident Realm are the latest to join Vanguard. This new warband is great in combat, and they have battle controlling abilities that will help you on the table. Learn more with this faction overview and check out what you can put on the table – including a giant toad.
The easiest place to start with the Trident Realm releases is with our special website-only Trident Realm Bundle (£89.99). With just one click, you get all the new miniatures, plus a bonus Naiad Envoy.
1x Trident Realm Warband Set
1x Trident Realm Support Pack Riverguard
1x Trident Realm Support Pack Placoderm Defender
1x Trident Realm Support Pack Giga
1x Trident Realm Support Pack Water Elemental
1x Trident Realm Support Pack Riverguard Dambuster
1x Trident Realm Support Pack Riverguard Sentinel
1x Naiad Envoy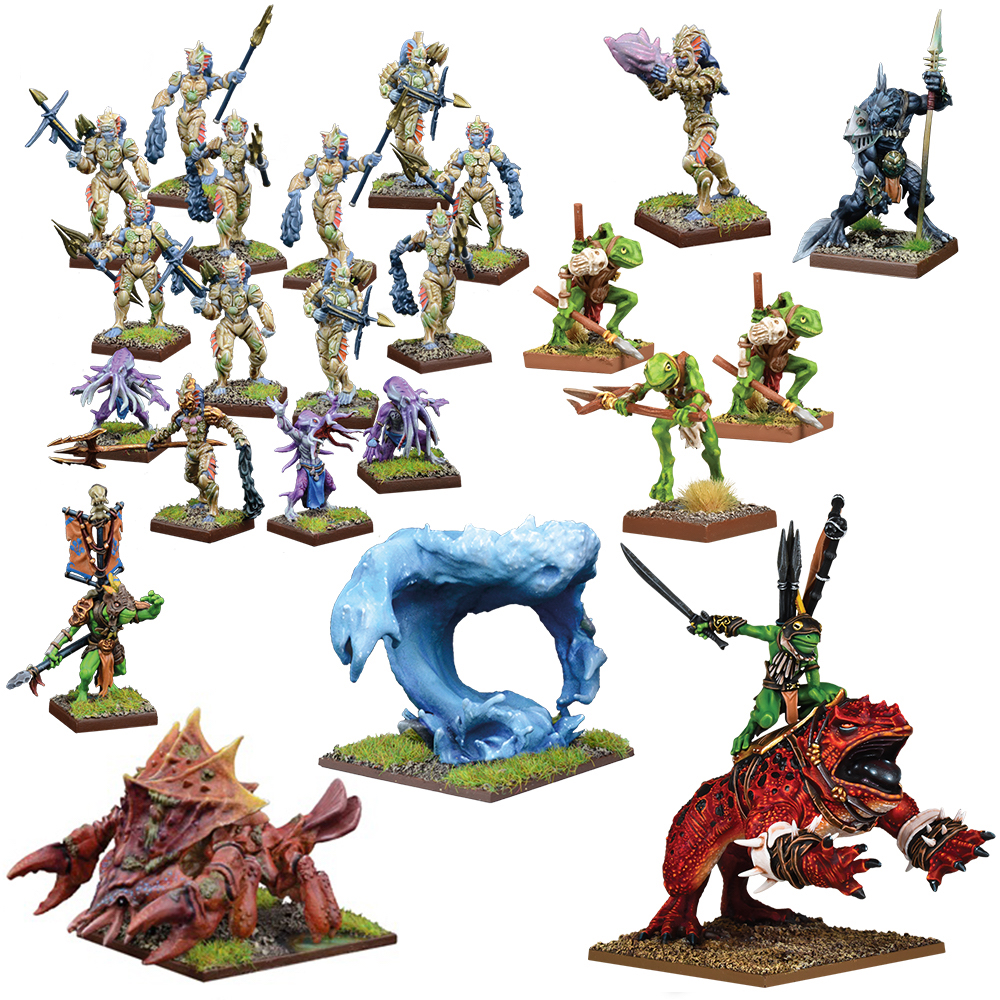 Led by a powerful Naiad Centurion and accompanied by a Thuul Mythican, the Trident Realm warband is fast-paced and hard-hitting.
10 Hard Plastic Naiad Ensnarers/Heartpiercers
2 Resin Thuul
1 Resin Thuul Mythican
1 Metal Naiad Centurion
Trident Realm Vanguard Deck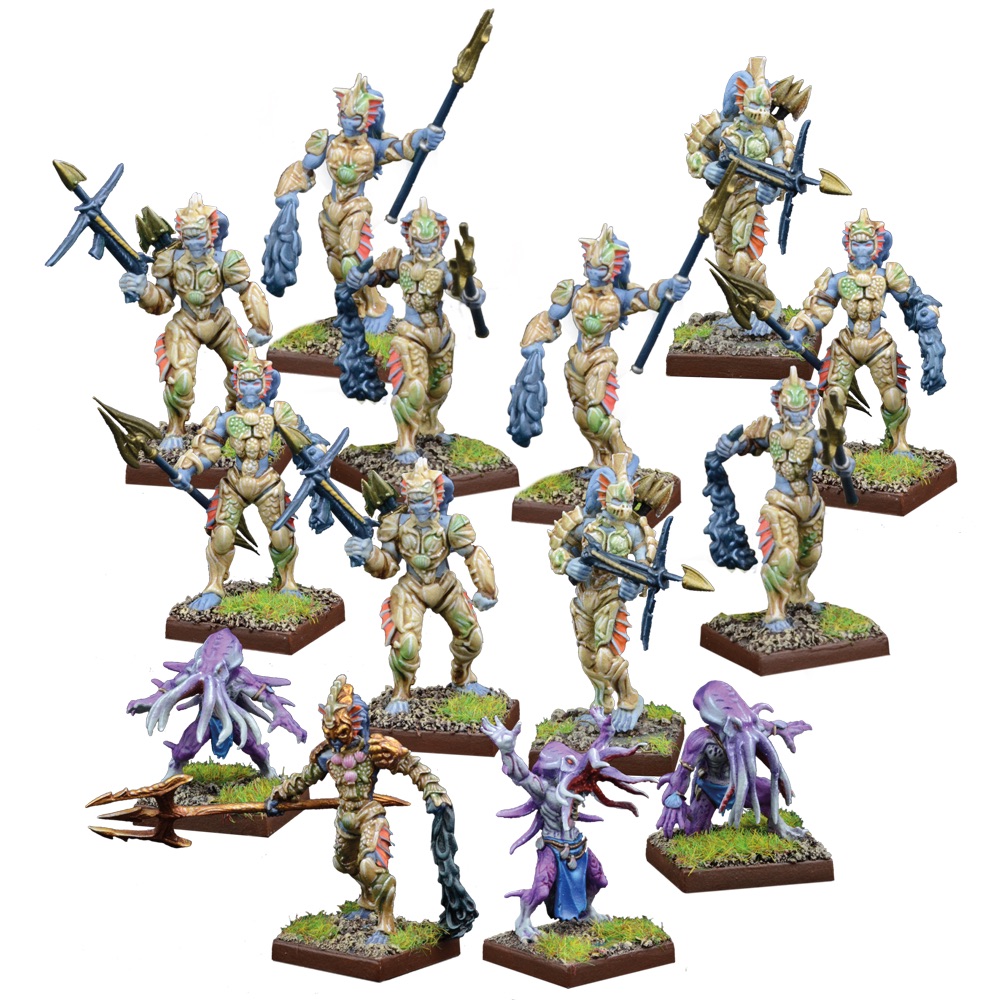 Along with the Naiads, the other main unit in a Trident Realm warband is the Riverguard. These agile fighters can leap over enemy lines.
3 Metal Riverguard
2 Riverguard Vanguard Cards
1 Riverguard Treeleaper Vanguard Card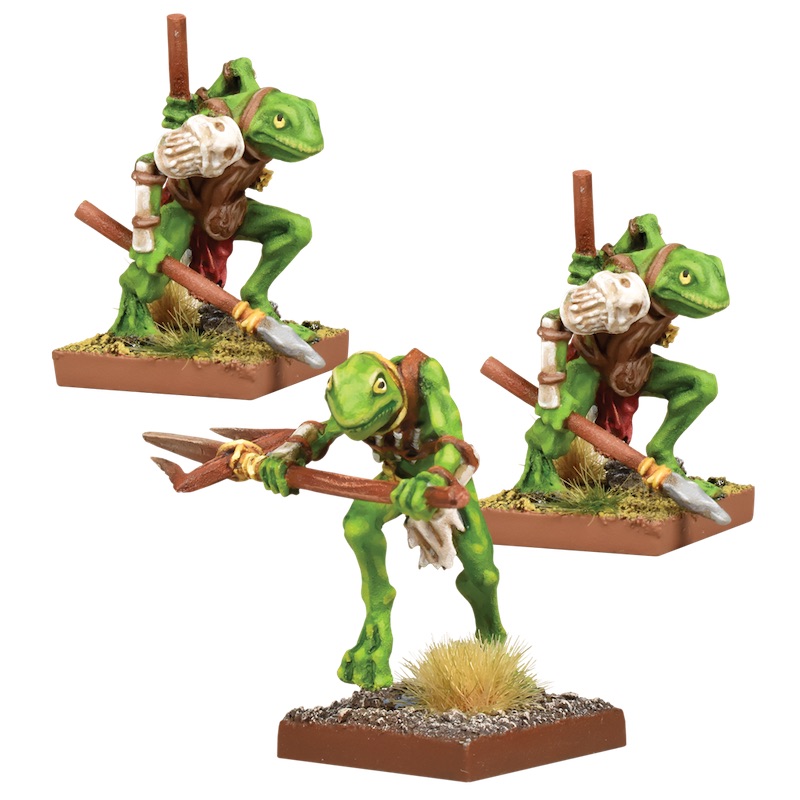 These giant amphibians are tremendously strong; able to leap over dam walls and lay waste to their defenders with ease.
1 Resin Riverguard Dambuster
Riverguard Dambuster Vanguard Card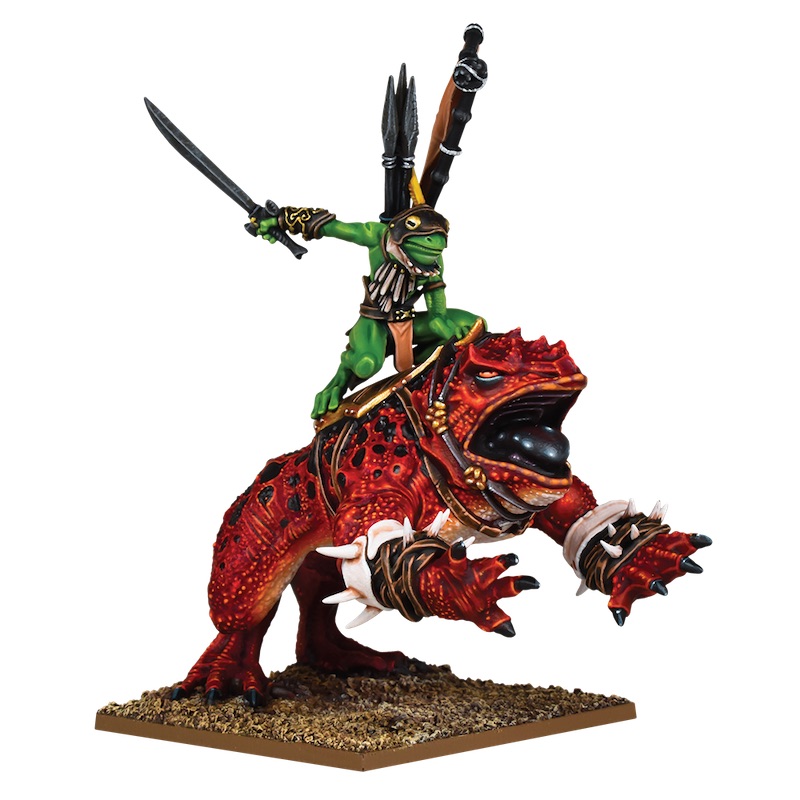 Fishmen warriors covered in tough, natural, scale mail, Placoderm Defenders are stoic champions, able to hold back foes single-handedly.
1 Resin Placoderm Defender
Placoderm Defender Vanguard Card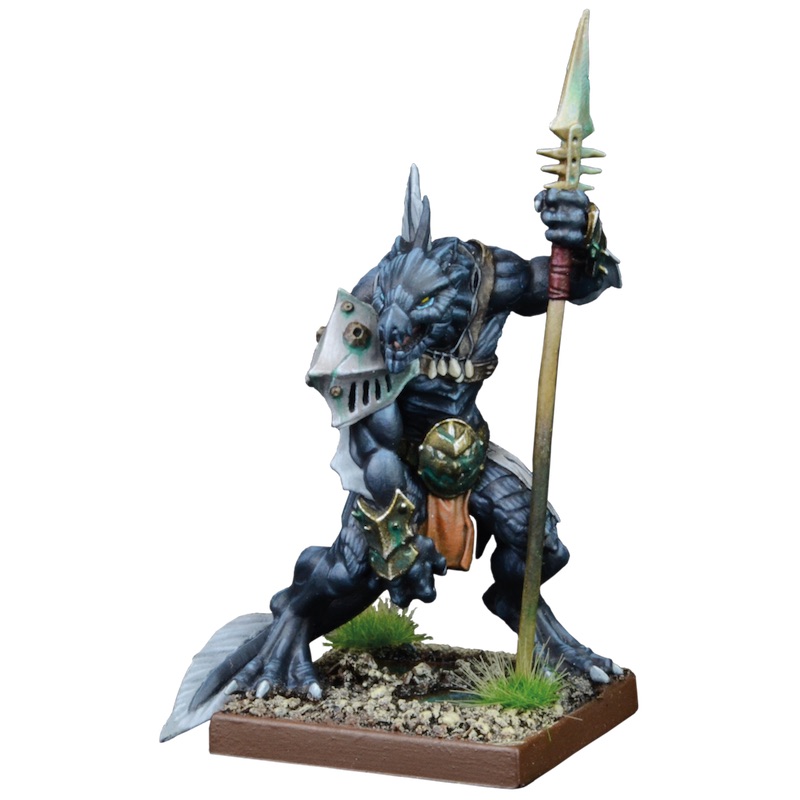 The deadly pincer-like claws of these mighty crustaceans can easily crush and slice through even the thickest plate armour.
1 Metal Giga
1 Giga Vanguard Card
1 Neritican Archmage Vanguard Card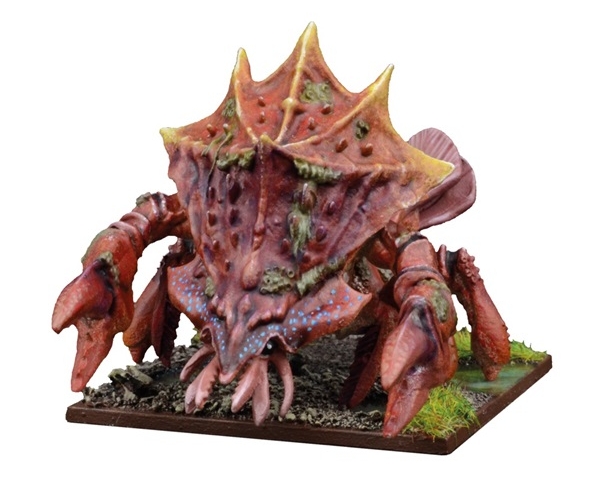 When the wrath of the Neriticans is roused, the anger of the waves manifests as violent and powerful Water Elementals.
1 Metal Water Elemental
1 Water Elemental Vanguard Card
1 Naiad Envoy Vanguard Card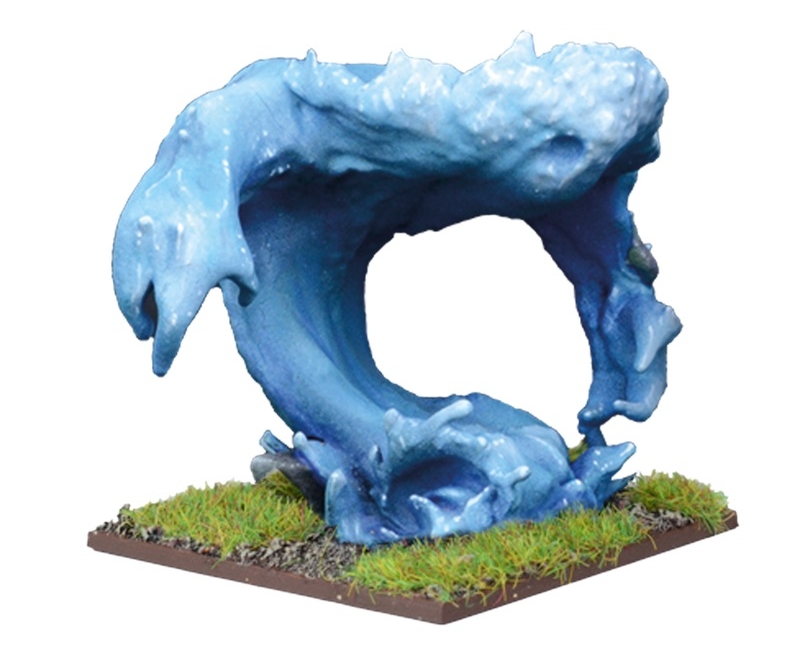 There's more to come. Last week Mantic announced a new edition of Kings of War will be released in October.
380-page book with lots of expanded lore
released direct to retail, so no Kickstarter
army lists for 14 factions
follow-up supplement with 12 more armies released in early December
It's going to be a great fall for Kings of War fans. We'll be sharing updates as they're released.