Paizo has revealed their 2nd Edition Character Sheet, and everyone's talking about it–come see why, and get a glimpse of 2nd Edition in the process!
As the countdown to the big Gen Con launch approaches, Paizo is showing off more and more of the 2nd Edition ruleset, and today we've got a look at their new Character Sheet. Revealed earlier last week, this sheet has made people take notice. Some of the reactions are pleased, with folks delighted to see that Pathfinder's reputation for complexity and crunchiness is still intact. Others are pointing out that it looks very busy…
the pathfinder 2 character sheet is the FORM 1040 of games pic.twitter.com/aG88b2LERV

— will "brain trust" jobst (@will_jobst) July 26, 2019
And while you can definitely compare the character sheet to something complex, like a Battletech mech sheet: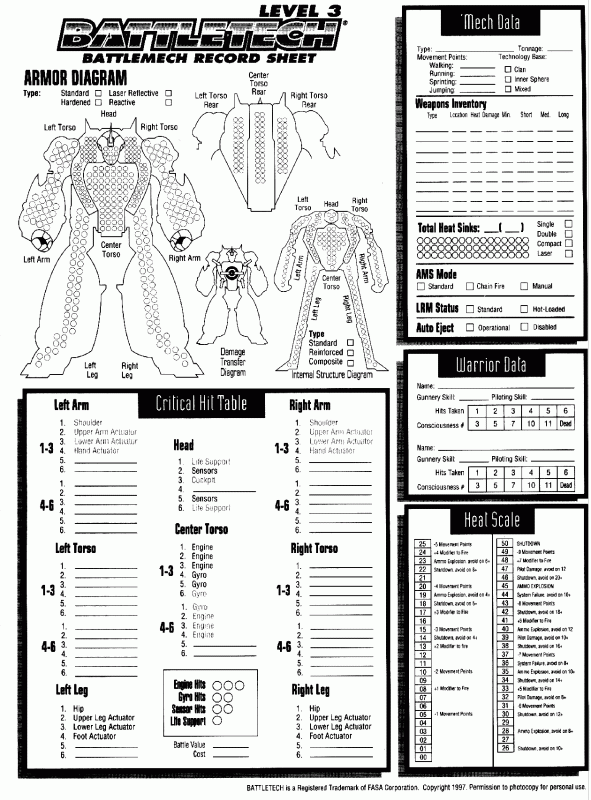 …that doesn't get the full point across. Because the Pathfinder 2nd Edition character sheet is a four-page document that has enough space for you to write down just about everything relevant to your character. All your stats, attacks, and skills will take up the first page.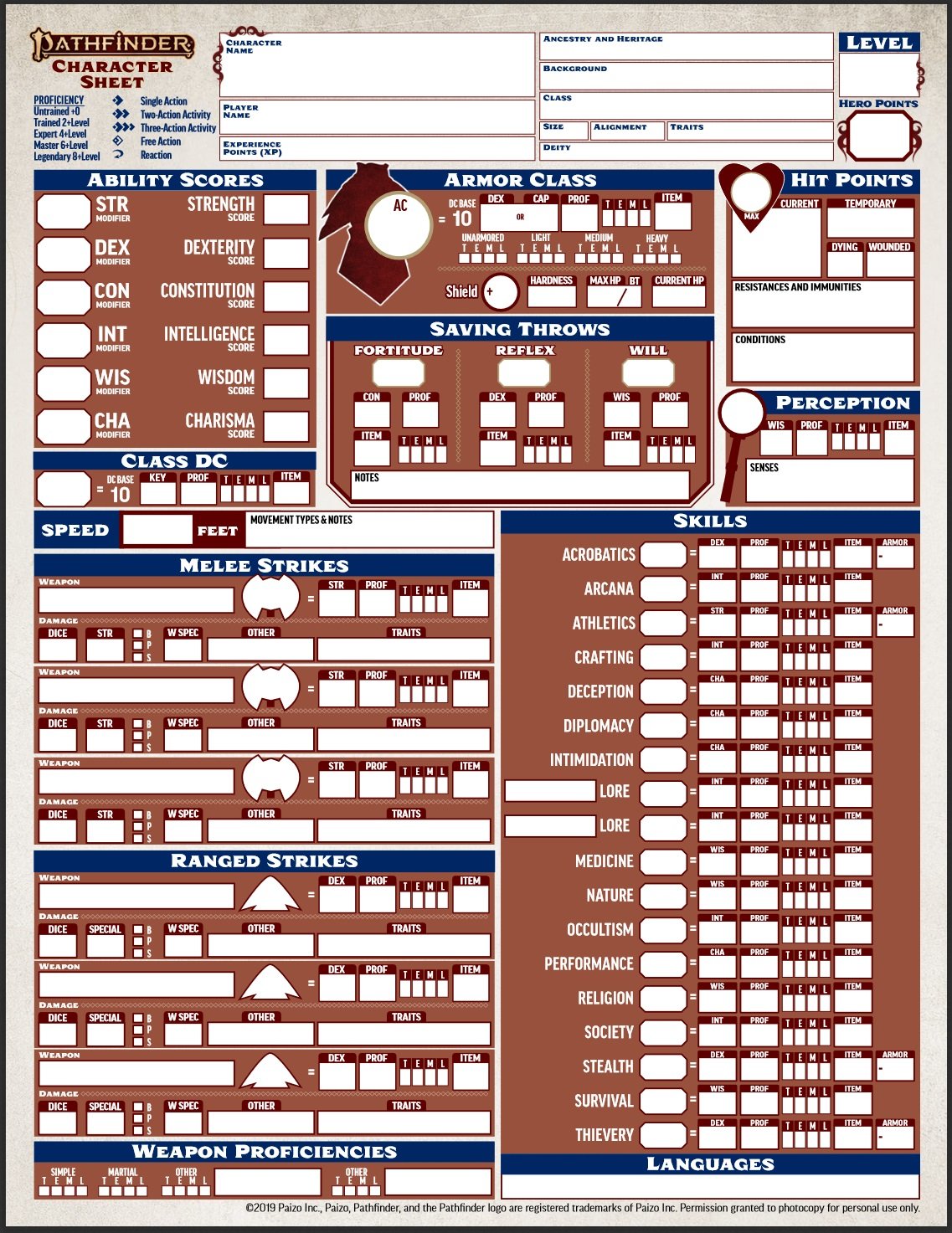 The second sheet shows off all the features, feats, and other abilities that go into a 2nd Edition character (note though, that many classes have more than 2 first-level features, at least, according to the playtest document).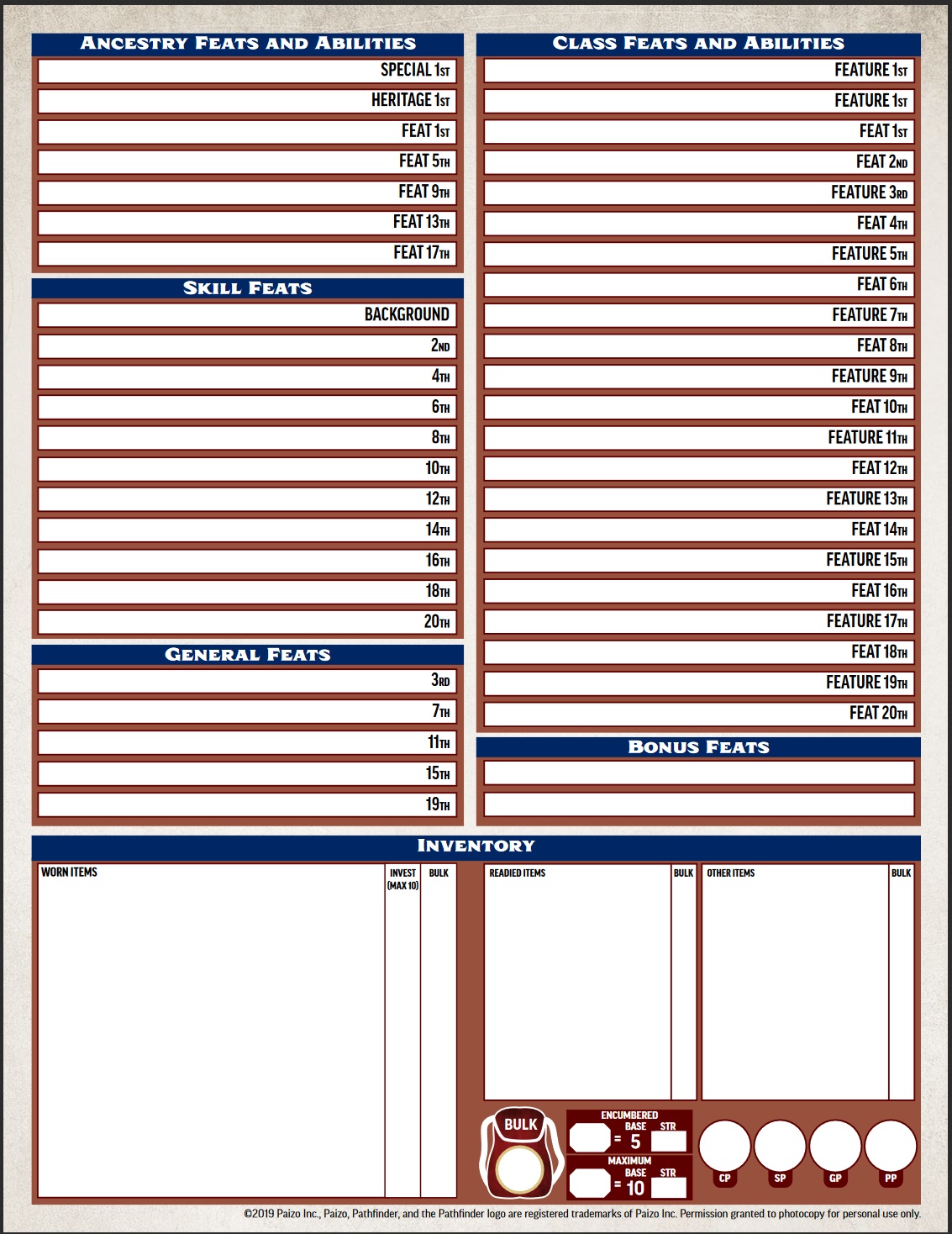 The third sheet is where your personal details can take hold, including the most important entry on a character sheet, a spot for your catchphrases. Though even then, at the bottom half you'll find all your actions and reactions and activities.
The fourth and final sheet is all about magic.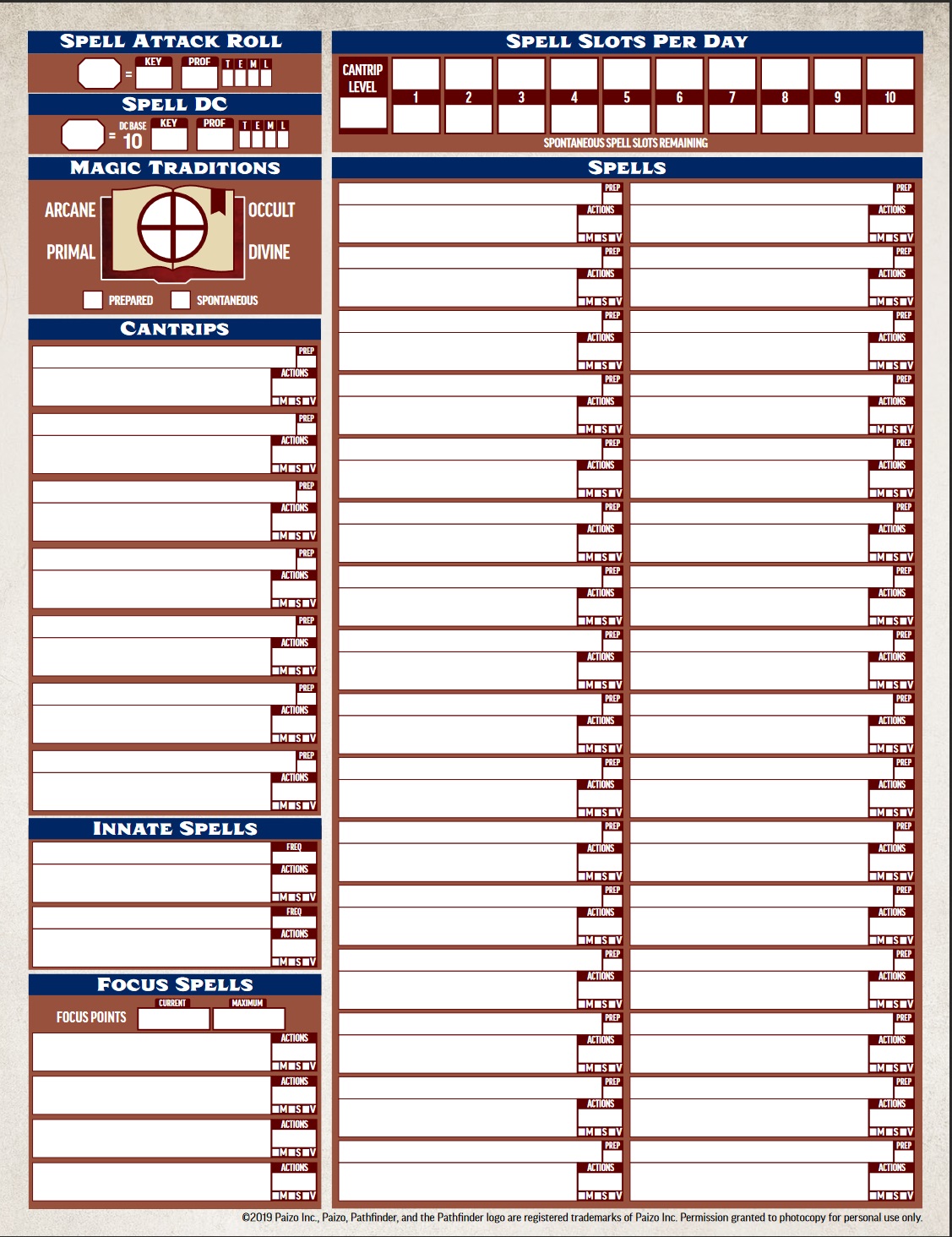 As you can see, this character sheet is complex. There's a lot of information crammed into four pages worth of a document that you can download right here. Complicated–but so is Pathfinder. Every skill has a suite of potential modifiers, your level affects a your numbers as well–there's a lot that can go into this. So if you're curious to see how it holds up, download it today and put it to the test.
Happy Adventuring!