Fantasy Flight Games has announced the return of Epic Sized X-Wing along with Huge Ship re-releases and Upgrade Packs!
Huge Ships are returning to X-Wing just in time for X-Wing 2.0's version of Epic Games! It's almost liked FFG planned it… Here's the announcements one by one.
Huge Ships Return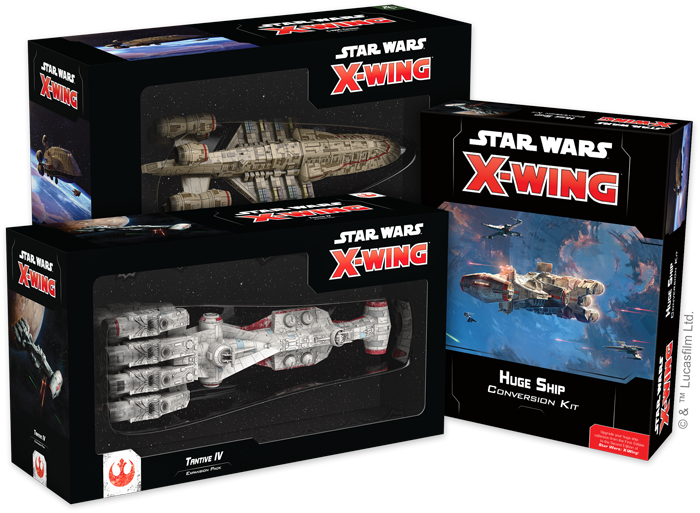 These expansions put devastating new options for your starfighter squadrons at your fingertips, letting you conduct deadly electronic warfare and unleash barrages of powerful turbolaser or ion cannon fire as you bring the full weight of the largest X-Wing ship class to bear against your opponents. The largest ships available in X-Wing, huge ships can be used during casual games of X-Wing, and they're also great when used in conjunction with the Epic Battles Multiplayer Expansion.
The Tantive IV Expansion returns along side the C-ROC Cruiser Expansion! Plus a new Huge Ship conversion pack is out for veterans who already have the models and just need the updated cards.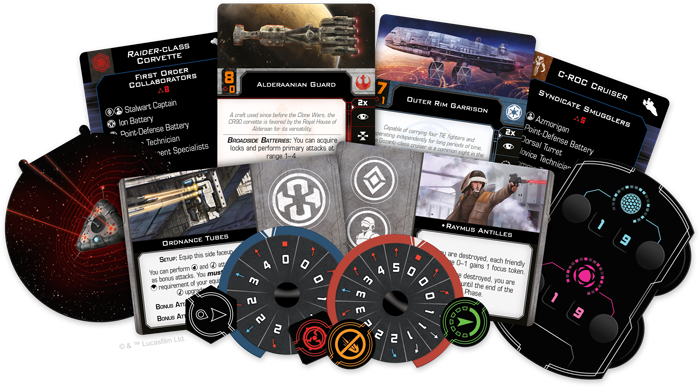 These Expansions are due out in Q4 of 2019 – just in time for the Epic Games Expansion!
Epic Battles

Fantasy Flight Games is happy to announce the Epic Battles Multiplayer Expansionfor Star Wars™: X-Wing! Epic Battles introduces a totally new way to play X-Wing, inviting two to eight players to engage in epic multiplayer battles as they command massive fleets in large-scale games that evoke iconic Star Wars scenes.

Featuring eleven cinematic scenarios—from team games to chaotic, eight-player, free-for-all battles—Epic Battles broadens the possibilities of X-Wing, creating an exciting new experience for players of all skill levels. In addition to the scenarios and rules for playing with more than two players, Epic Battles also introduces wings, an exciting new way for players to control multiple ships in formation using only a single maneuver dial. Wings work particularly well when flying in conjunction with huge ships, the largest class of ships available in X-Wing.
Stick With Me!
This expansion doesn't just introduce new rules for battles for up to 8 players, it also introduces some new tools to help you fly in formation easier! The new wing tools make sure your formations stick together like never before: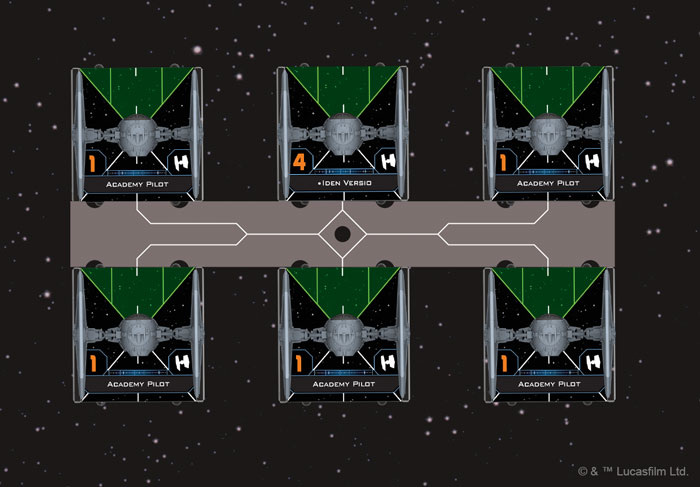 These new wing tools and rules help speed up the game play quite a bit. There are 5 wing tools in Epic Battles and flying in a Wing formation is done by the Squad Leader executing the maneuver and the wing following up: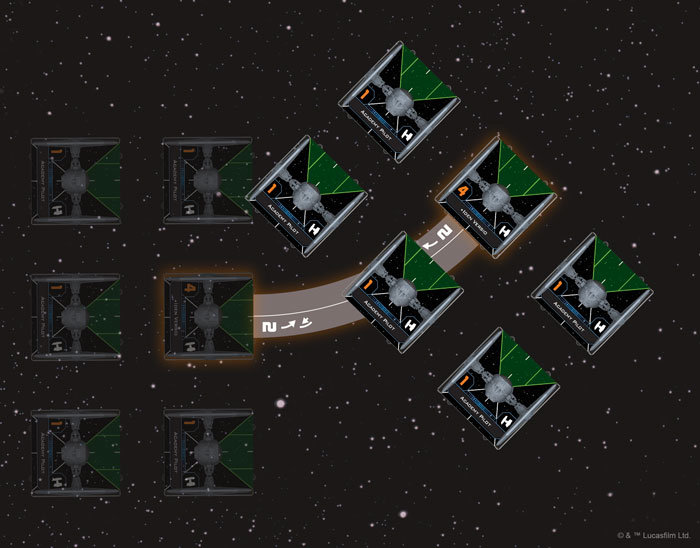 Furthermore, wings can also grant special abilities, too. For example Agent of the Empire allows the wingmen to take hits for the squad leader!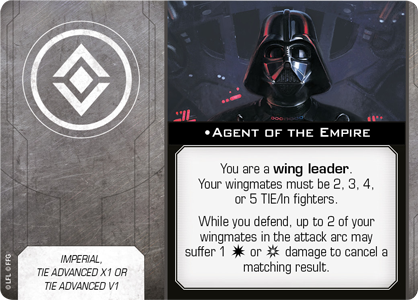 The expansion also features 11 scenarios and has lots of multiplayer options, too. Team games and Free-for-alls for up to 8 players will ensure that everyone can jump into Epic Battles!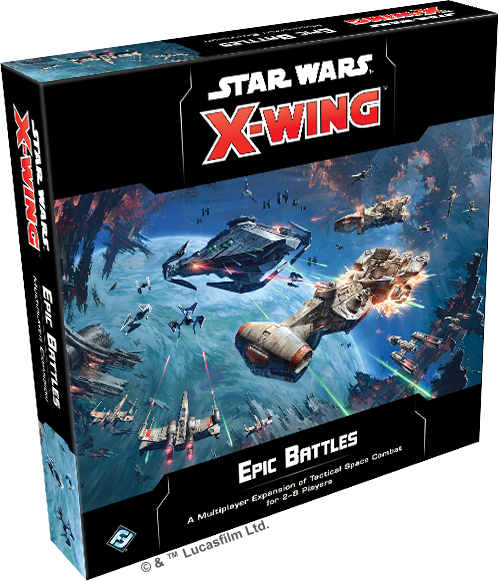 With all these Expansions due out in Q4, you've got plenty of time to prep your squadrons for Epic Battles.