A "point salad" is a term used when a game offers a multitude of ways to gain points. Naturally, Point Salad utilizes this idea.
You know those games where you get points for a bunch of different things? 3 points per village built, 2 points for every set of green monster tokens collected, 5 points for every combat victory, 1 point for every extra resource? That kind of thing. The term for games that give you points for a whole amalgam of things is "point salad".
AEG decided to take the idea and run with it. Point Salad is a competitive card drafting tableau building game.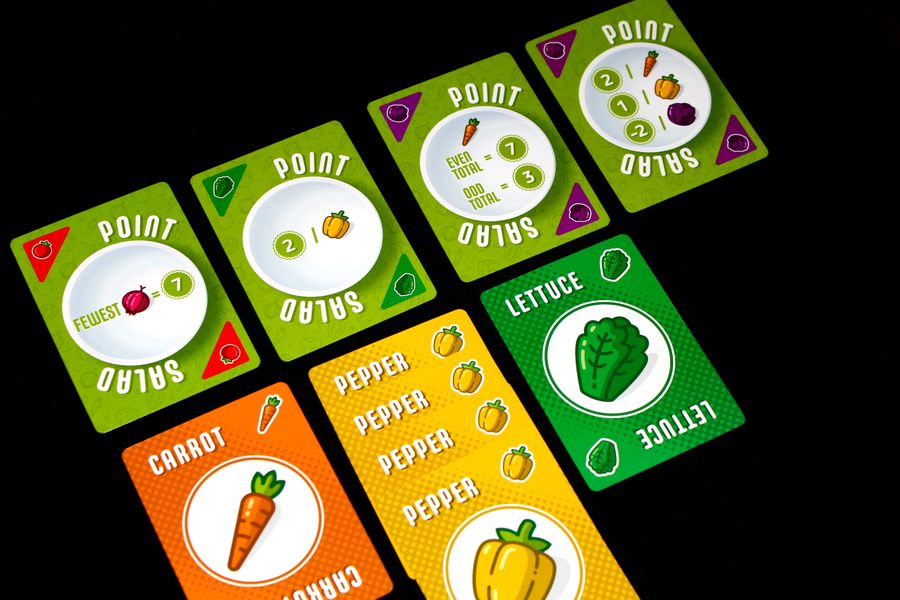 Each of the cards in Point Salad are double sided, a point side and a veggie side. The point side shows the amount of points the card grants at the end of the game. The veggie side is just a veggie and is used t oscore the points. During setup, the 108 double-sided cards are split into 3 even piles, point side up. From each of those piles, 2 cards are drawn and placed veggie-side up.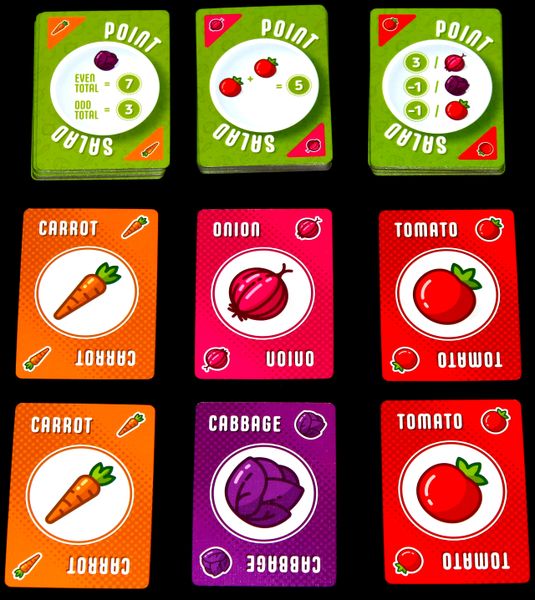 During each player's turn, they draw either:
One point card or,
Two veggie cards, replenishing from the deck above.
Players also have the option to flip any of their own point cards to the veggie side, but they can never flip from veggie to point side.
If a deck is empty, another is split to fill the slot and once all cards are drafted, the game ends.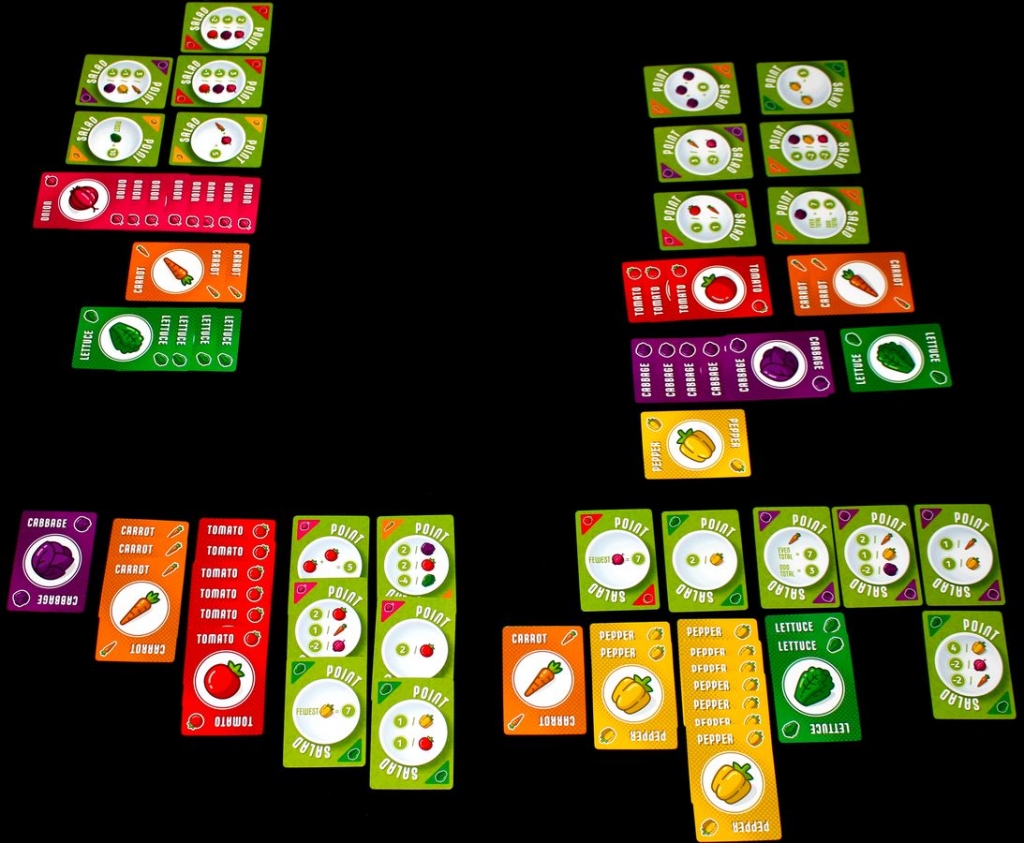 During scoring, each player checks how many points all of their point cards are worth. The veggies that player has collected can be used multiple times towards any number of point cards, which fits with the titular theme. Whichever player scores the most points wins!
Final Thoughts
What I like about Point Salad is how easy it is to teach and understand. The only rule you really need to explain is how drawing cards works. Once that's out of the way, the point cards are very clear in how they function and only a few require maybe a sentence of explanation.
With 108 unique cards there are dozens of different strategies to employ with each new playthrough. This is a great, fast to teach, quick to play game that would be great for starting a game night. Light enough to not jump in too deep too fast, but think-y enough to get the mental gears working.

Game Info
Players: 2-6
Ages: 14+
Setup Time: 10 minutes
Playing Time:  15-30 minutes
Thanks for reading!