Looking for something big to add to your collection? This nearly 2 foot tall take on Big Chap may fit the bill.
The first alien to appear in the franchise, Big Chap got his name thanks to the actor that played him – Bolaji Badejo was nearly seven feet tall and the suit made him appear even taller. That's him with John Birkinshaw, who was his dresser on set. Birkinshaw also carried the tail of the costume while Badejo was on set.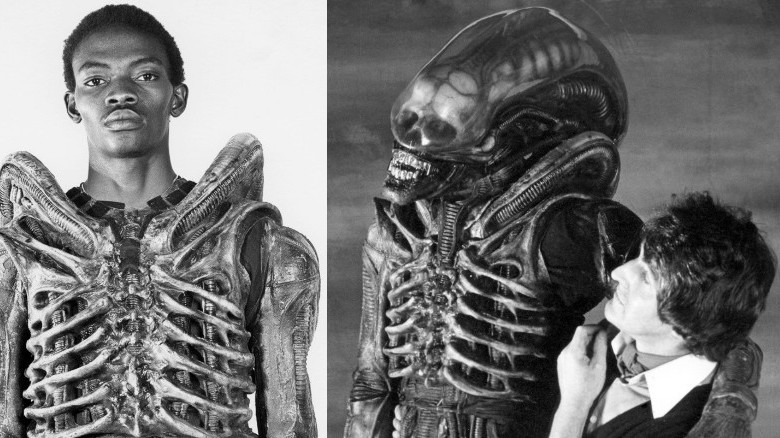 This fig doesn't quite hit that scale, but it is formidable. It pulls in details from the movie and H.R. Geiger's art. It's fully articulated, and has a workable jaw with the creature's iconic second mouth. It will be available this November. Ask your LGS about pre-ordering it.
Alien: 40th Anniversary Big Chap – Price TBA (estimating $125.00)
Over 22″ tall
Has 30+ points of articulation including tail and double knee joints and
Hinged jaw that opens, and inner mouth that extends
Comes in collector's packaging inspired by the 1979 Kenner Alien figure