A new line of PVC and vinyl collectibles have been announced by Mondo. Mondoids feature new takes on some comic, movie, and video game favorites. The style has a bit of a Garbage Pail Kids feel to it, and takes a lot of cues from the Mad Balls line of foam toys that was popular in the 80s.
They've come from the planet MONDOIDA to make friends and eat snacks. Too bad their true form is too GROSS to look at! That's why they've taken the forms of humankind's favorite pop culture icons. They just don't, uh, always get it right. They're MONDOIDS!
Each Mondiod is between 2.5 – 3.5 inches tall. Series 1 is expected to ship in November, and will set you back $20.00 each.
Green Goblin Mondoid
Artists: Scarecrow Oven, Ramirez Studios, Hector Arce, Mike Pflaumer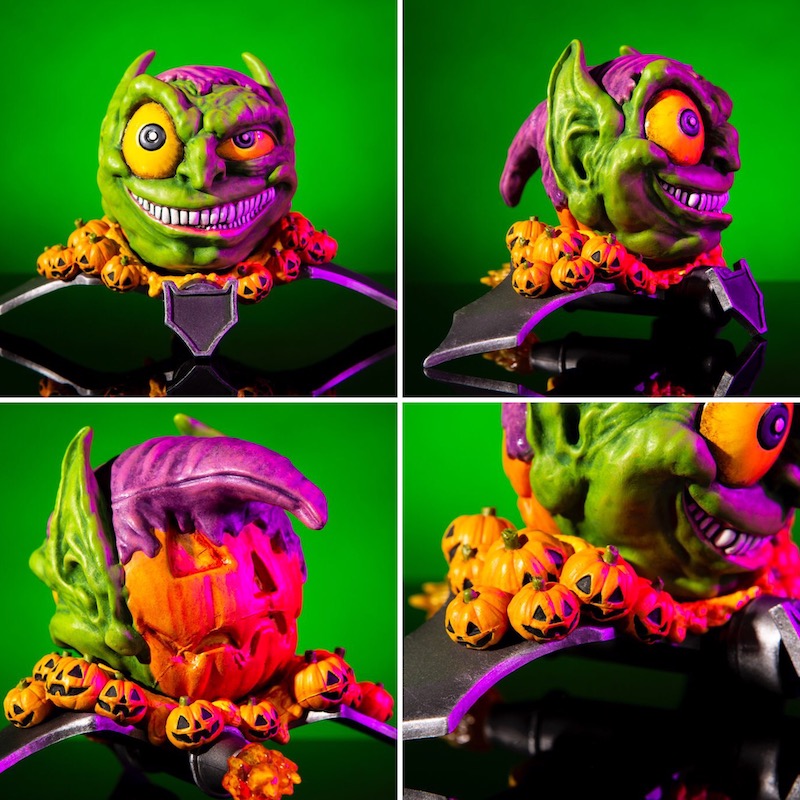 Venom Mondoid
Artists: Scarecrow Oven, Ramirez Studios, Mara Ancheta, Darren Henke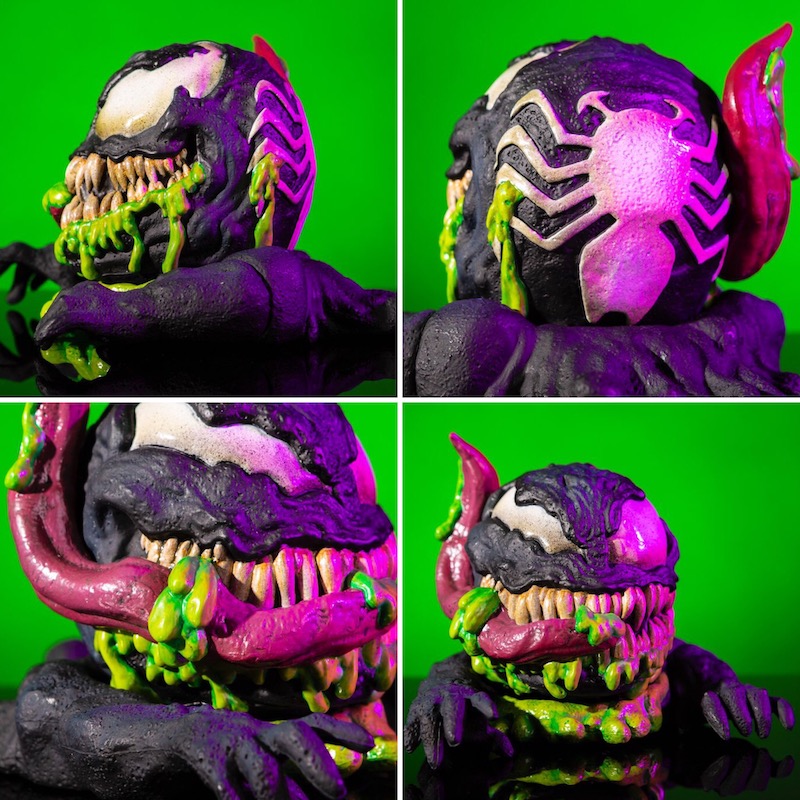 Gremlins Melting Stripe Mondoid
Artists: Scarecrow Oven, Bigshot Toyworks, Mike Pflaumer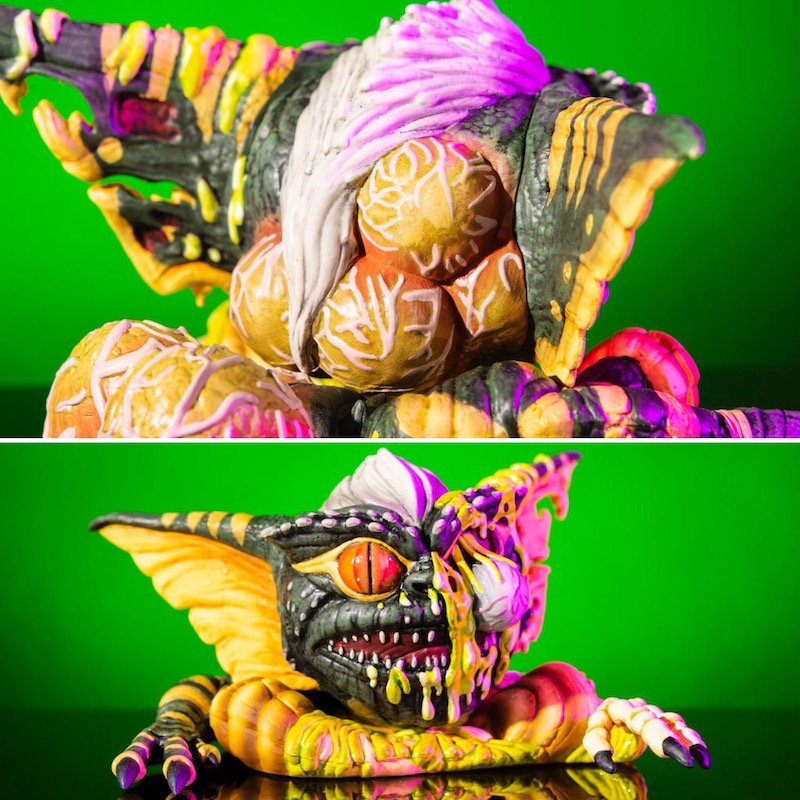 Vault Boy Mondoid
Artists: Scarecrow Oven, Hector Arce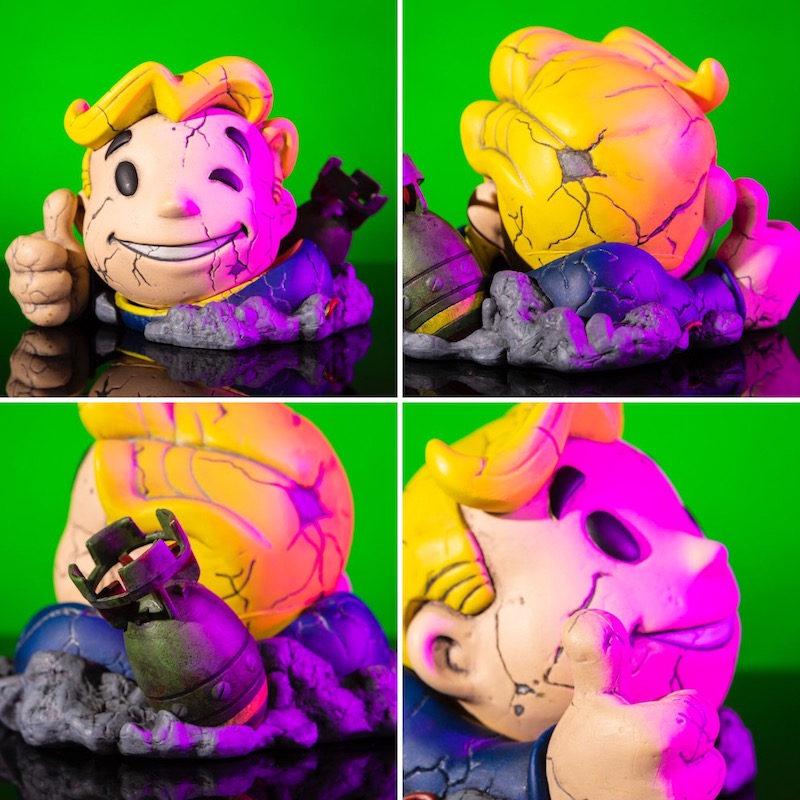 Jurassic Park Raptor Mondoid
Artists: Scarecrow Oven, Bigshot Toy Works, Hector Arce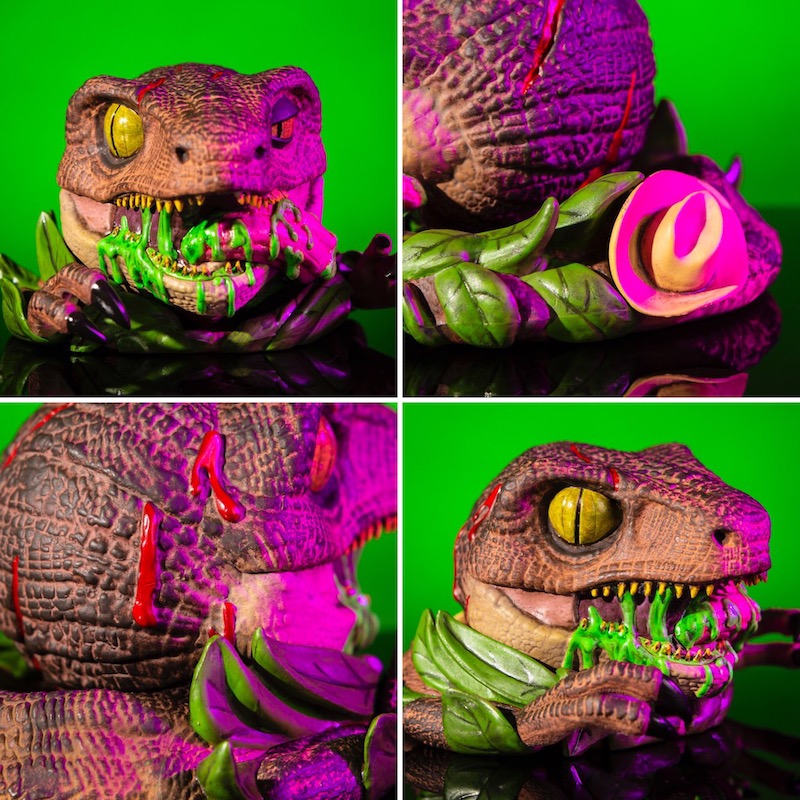 Jurassic Park T-Rex Mega Mondoid
Artists: Scarecrow Oven, Bigshot Toyworks, Hector Arce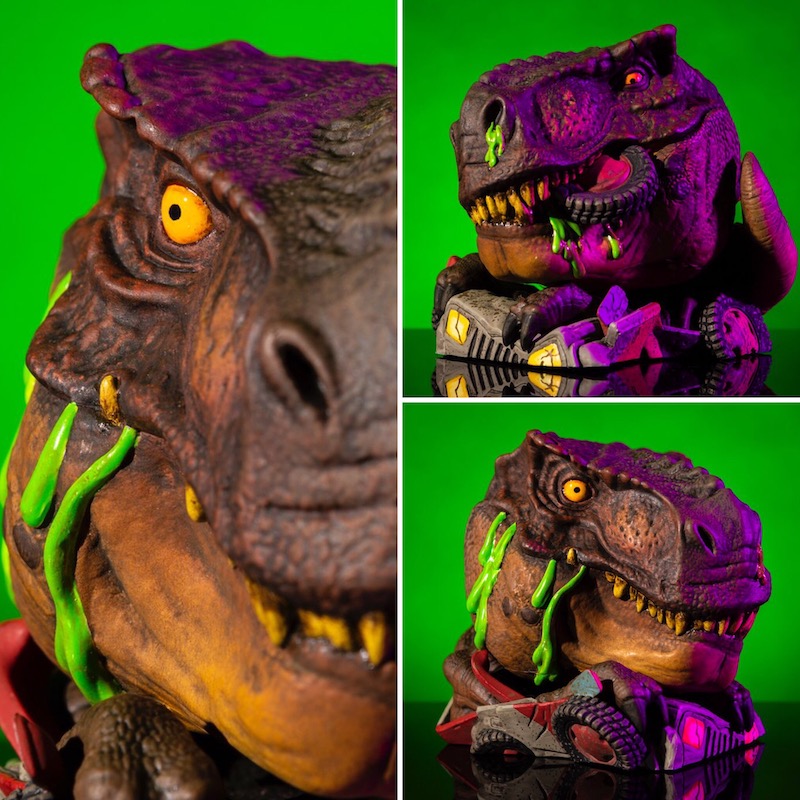 Jason Voorhees Mondoid
Artists: Scarecrow Oven, Ramirez Studios, Mike Pflaumer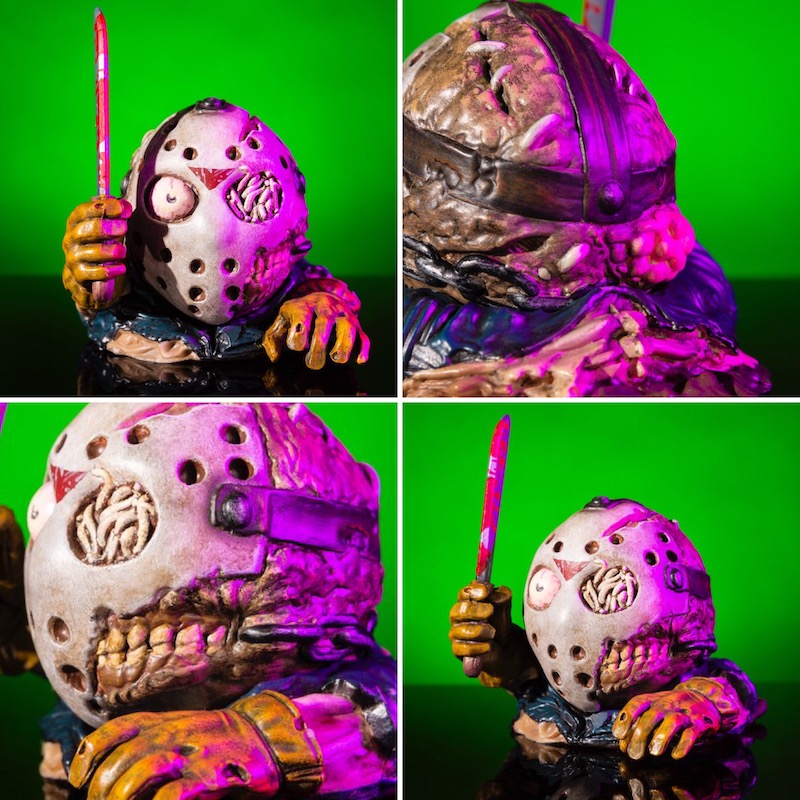 Jason Voorhees Mondoid (Mondo Exclusive ) – $22.00
The exclusive version includes an interchangeable arm holding the mummified head of Jason's mother