Lucas Film is celebrating the history of stormtrooper design, plus revealing an all new set of armor from Rise of Skywalker, at SDCC this year. Attendees will be able to check out a new exhibit featuring the evolution of trooper armor from across the Star Wars saga. Nine different screen used costumes will be included – Imperial stormtrooper, TIE pilot, death trooper, shoretrooper, biker scout, First Order stormtrooper, First Order TIE pilot, and Captain Phasma. There will also be a sneak peek at the latest armor that will be making its debut in The Rise of the Skywalker.
The 'Sith Trooper' combines  the bold red from the Praetorian Guard with the design of the lines of the First Order stormtroopers (aka bucketheads). Madlyn Burkert, a Lucasfilm archivist who is helping organize the exhibit, had this to say about the new armor, "it has some really unique aesthetics to it. And it has some subtle ties to previous stormtrooper designs, which I think fans will enjoy discovering."
Merch based on the new design will also be availble for purchase – those previews give us a first look at what it will look like (the Hot Tous version, especially). I expect that non-exclusive versions of all of these will be released later this year for those of us who can't attend SDCC.
Sith Trooper Pop! (Early Release Edition) – $15.00
Funko Booth #5841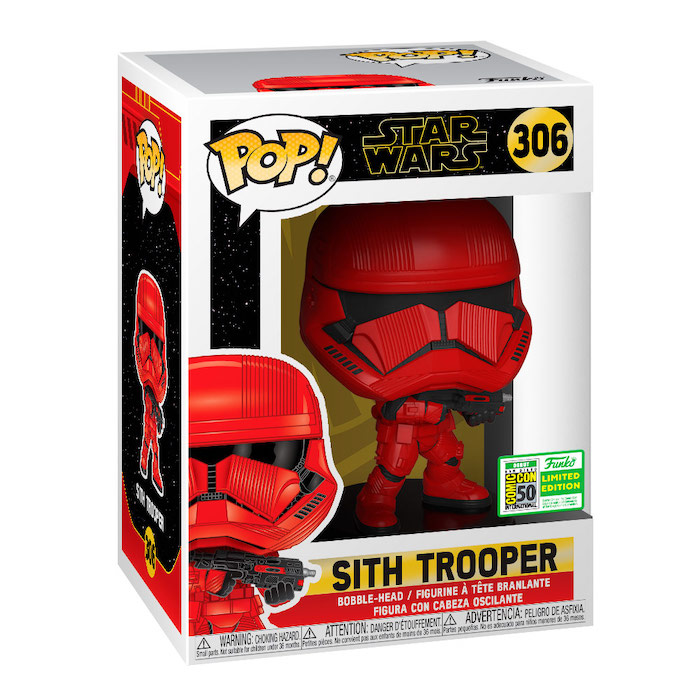 The Black Series, Special Edition, Sith Trooper (Early Release Edition) – $32.00
Hasbro Booth #3329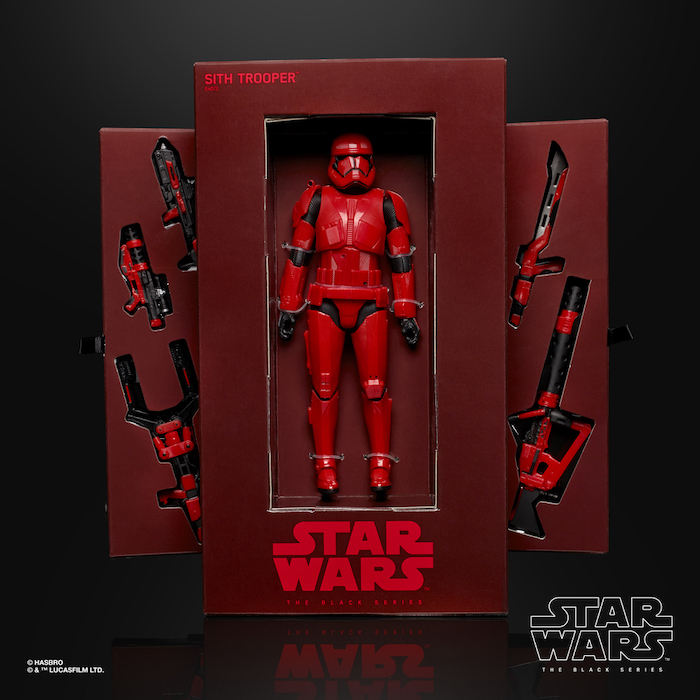 Sith Trooper 1/6 Scale Figure (Early Release Edition) – $230.00
Hot Toys Booth #1929