Come see the insides of the House Baratheon Starter Set from CMON for the ASOIAF Tabletop Miniatures Game!
House Baratheon is in the …house? Get ready to party like a Baratheon – the heroes of the realm! Okay, maybe not 'Heroes' but still. Stag Knights, here we come:
Hail To The King, Baby
The House Baratheon Starter Set has everything you need to get started with a new Baratheon Army. Not only does it come with a ton of new miniatures, you also get all the core game extra – rules, tokens, movement trays, dice, measuring devices, and more. If you're brand new to ASOIAF, and want to be a member of House Baratheon, this is the box for you.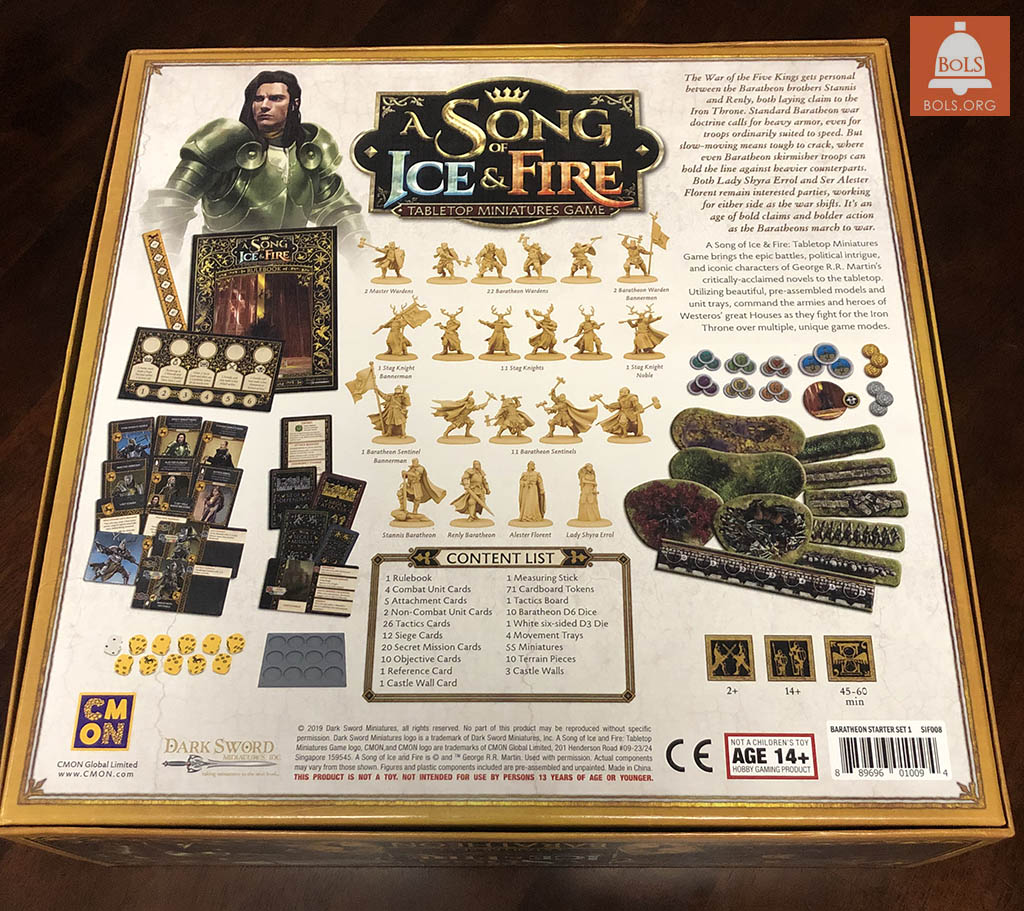 The box has 55 miniature including a few of the more well known characters like Stannis Baratheon and Renly Baratheon. Yep, that's right – it's the two brother of the King and you can play with either!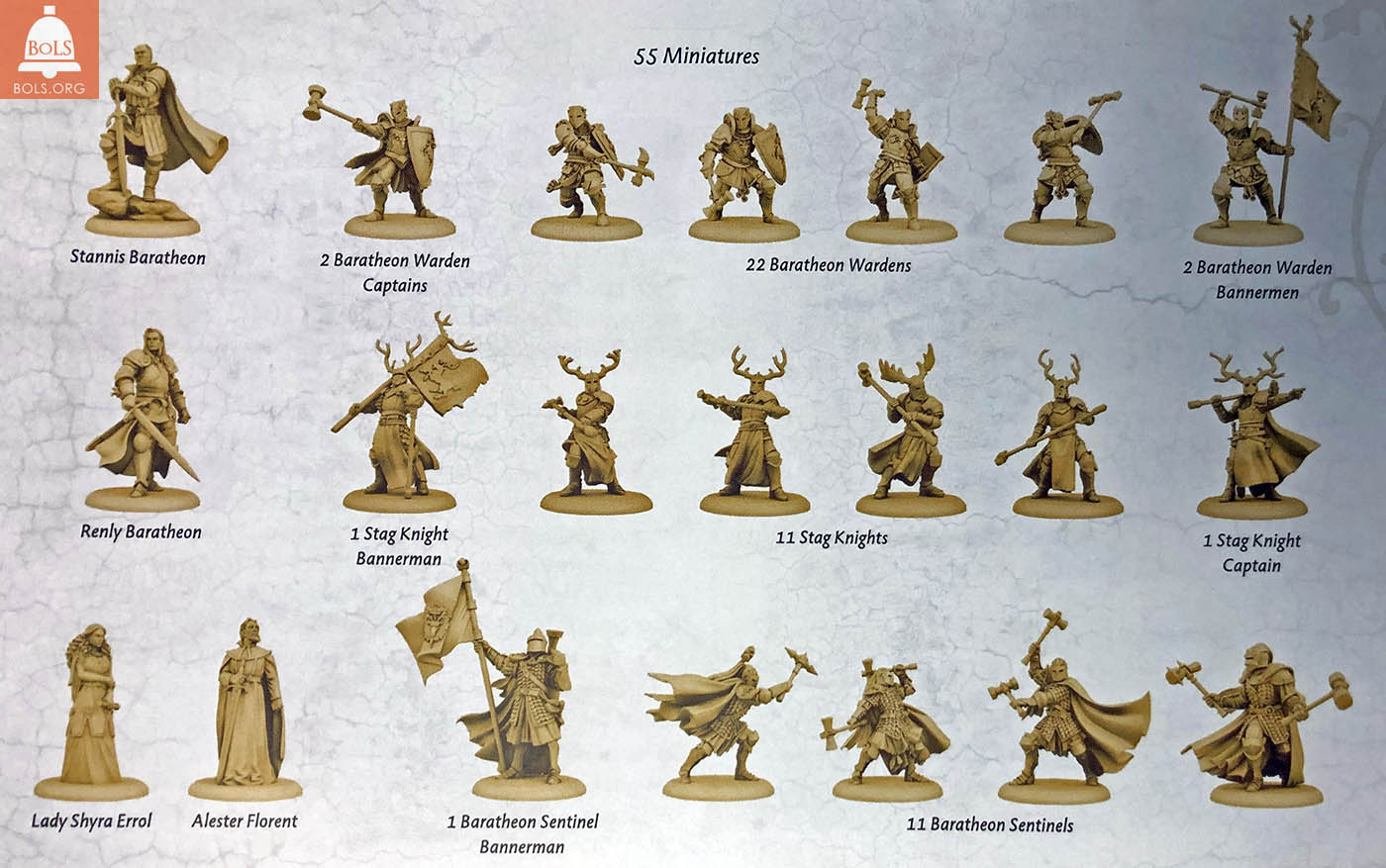 Plus Alester Florent and Lady Shyra Errol! Oh, and let's not forget the rest of the Baratheon's cool units like Stag Knights, Wardens, Sentinels, and more bannermen.
If you're not familiar with CMON's packaging, their games typically come with plastic insets you can use for storing your forces. These are great if you don't have a big fancy case – heck, even if you DO have a big fancy case they are still useful for transporting your army. And House Baratheon is going to want a nice way to get around because they like to party!
With the 4 movement trays, dice and all the other extras, this really is a great starter set for the Baratheons. If you're interesting in joining the party, check with your FLGS because this box should be arriving soon.
I don't think there slogan is "We Like To Party" – but it should be!
~Adam
Editor's Note: Actual house Baratheon Motto: "Ours Is The Fury!"