The devils of the Nine Hells are legion, for they are many. But also this very specific kind of devil is legion, because it's a legion devil.
As D&D: Descent into Avernus continues to show us glimpses of the Nine Hells, we're continuing our trek through the fiends of the folio, the monsters of the manual, the devils in the details. That's right, we're going through the devils and, where possible, their demonic counterparts to see just who might come out ahead in the bloodwar between tanar'ri and baatezu, to use the old 2nd Edition nomenclature. Nomenclature that meant you didn't just have Ice Devils or Spined Devils or Bearded Devils: you'd have Gelugons, Spinugons, and Barbazu. And today's monster, though it was introduced (as near as I can tell) in 3.5 Edition, follows the same trope. So pull up a chair and let's meet the Merregon, aka the Legion Devil.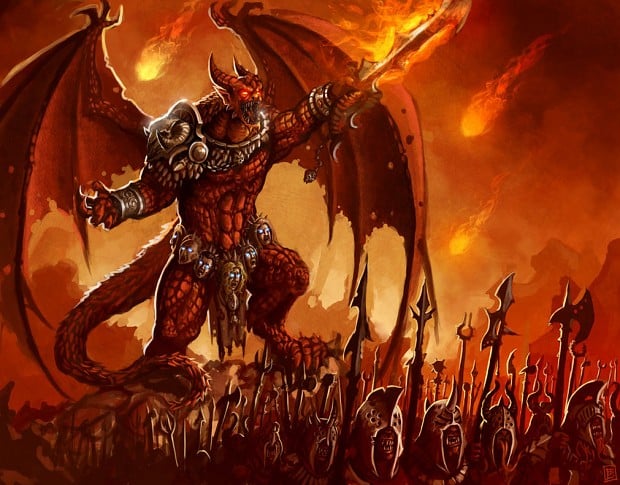 Introduced in the Fiendish Codex II: Tyrants of the Nine Hells, the Legion Devil, or Merregon, seemed built to serve the trend of making monsters function a little more like PCs. As 3.5 edition evolved, the enemies got a little deadlier, reflecting a better mastery of the system by all. And coming in 2006 (right near the end of it), the Legion Devils are no different.
These devils who work as the lowliest foot soldiers in the armies of the Nine Hells are relatively weak by themselves. But when encountered in numbers, they have the ability to share their physical vitality, meaning that their hit points are pooled together into a single pool. So while a single Legion Devil might have only 19 hit points, a troop of ten of them have 190–and until you reduce that total to 0, the Legion Devils will continue to fight at full strength; none of them die until they all do.
They could also share defenses, using the highest save the group rolls, even if your spell only targets a single devil, all within 60 feet have a chance to make their save, and if one does (even if it's not the original target), they all do.
And their soldier nature is reflected in their appearance. With "enlarged left arms," that are heavily armored and work as better shields than shields, they have extra AC, they gain a stacking, unnamed +4 bonus on attack rolls for their nearby friends, ad can teleport around. These are a low-level threat that's meant to challenge higher-level party members.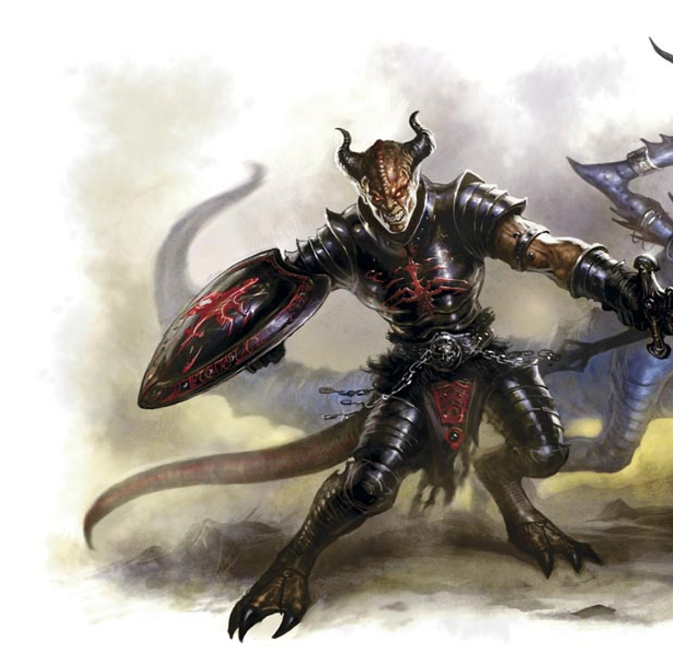 And that principle holds through in 4th Edition, where the Legion Devils undergo a slight change in design, but fulfill the same role, functionally. Only here in 4th Edition, they serve as minions. They have 1hp, you actually have to hit them, but they do get sliced through in droves. I love their look, they look like the devils D&D has always wanted with their infernal armor covered in infernal symbols.
And in 4th Edition they lean hard into the soldier role–with each devil providing additional defenses when adjacent to at least one other legion devil. Their longswords deal enough damage that you'll notice, but not enough that you'd care unless they are in great numbers, they are the perfect minion.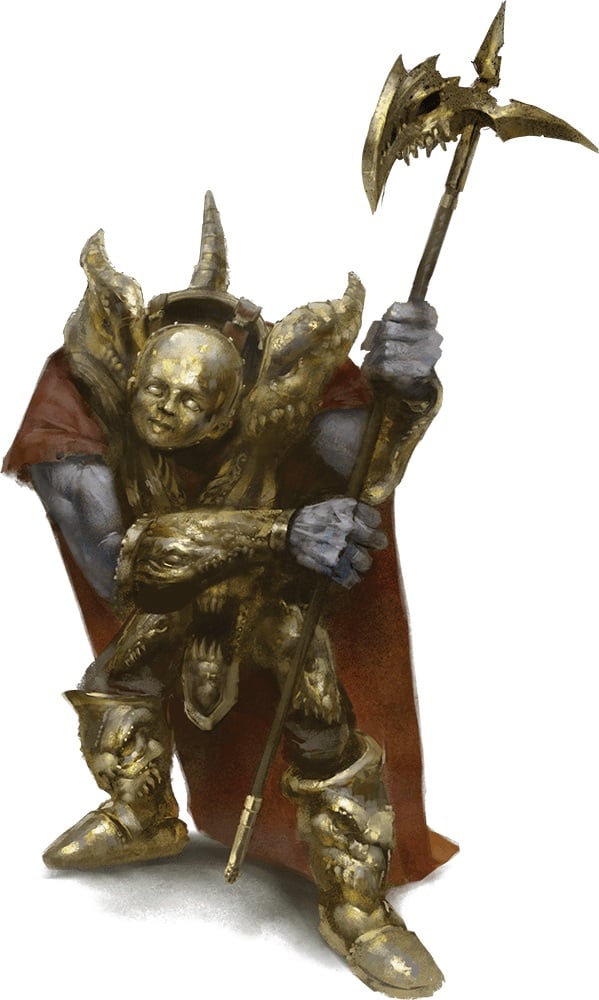 And in 5th Edition, the Merregon reappear in Mordenkainen's Tome of Foes, where they go by Merregon first and foremost. They're in their cool phase, where they're trying to prove they're more than just foot soldiers. And you can see it in their revamped artwork that casts them as the souls of fallen soldiers, mercenaries, and body guards who served evil without reservation. They are incredibly metal–literally. Metal masks are bolted to their heads, with markings that indicate the only parts of its identity that matter, its commander and the layer of the Nine Hells it serves.
The Merregons are equipped with Halberds and Heavy Crossbows, and can take damage for other fiends, meaning they can protect more important targets while mobbing enemies.
---
If you're looking for a threat that will work as backup or support in any other fight, the Legion Devil is a great addition.
Happy Adventuring!