Details surrounding the upcoming Eberron Book have emerged from the shadows of Amazon's servers. Get ready for Rising from the Last War.
Amazon might be a soulless megacorporation that has made one man rich enough to feed everyone on the planet for at least a year without breaking a sweat (not that he does, just that it'd be really easy), but today they are also the ones bringing us details of the upcoming Eberron Book, which now we know is titled Eberron: Rising from the Last War. So it all sort of evens out…
The new Eberron book, previously announced at the end of D&D Live has been the subject of much speculation, but now we know a little more about what's inside. Let's take a look.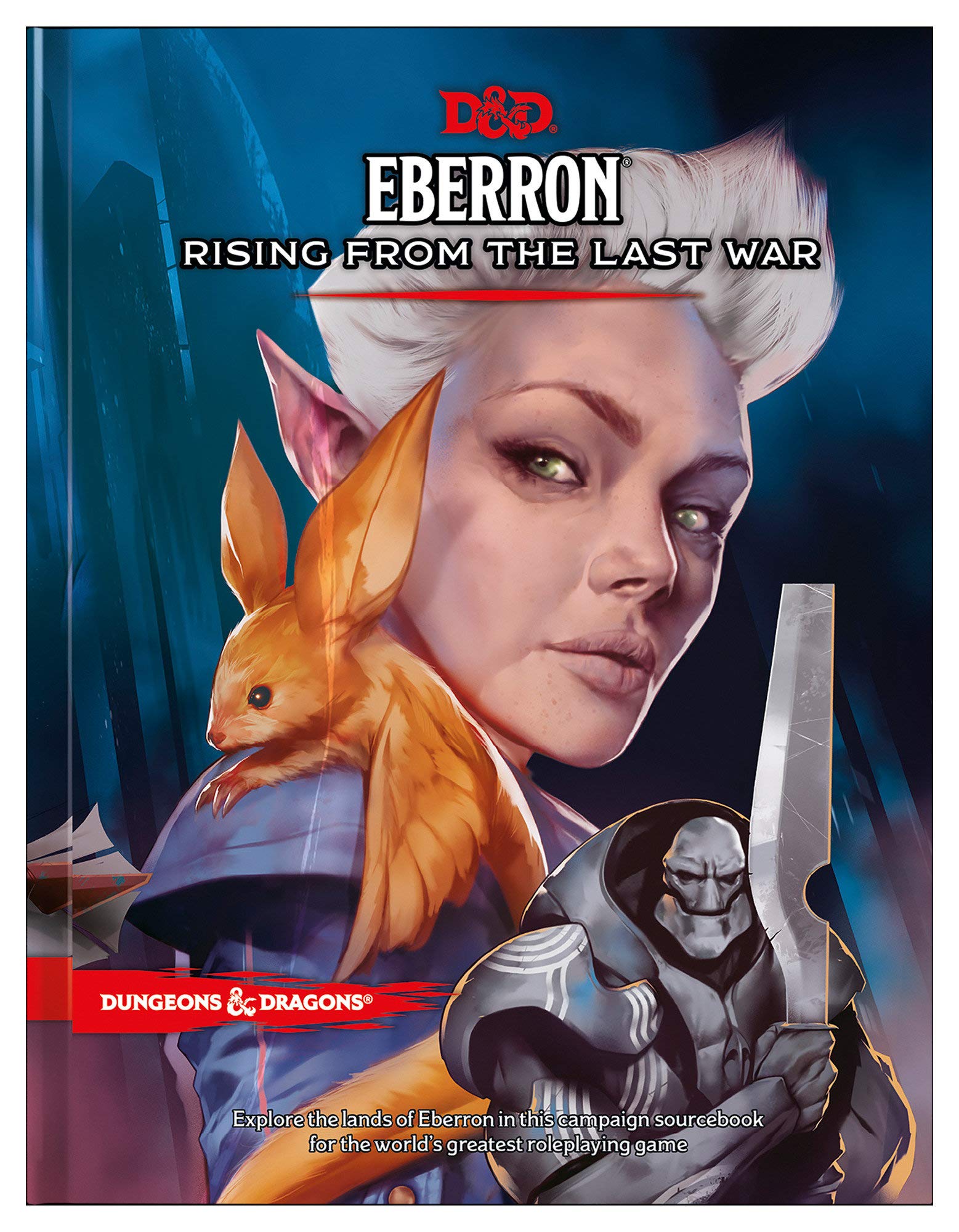 Explore the lands of Eberron in this campaign sourcebook for the world's greatest roleplaying game.

This book provides everything players and Dungeon Masters need to play Dungeons & Dragons in Eberron—a war-torn world filled with magic-fueled technology, airships and lightning trains, where noir-inspired mystery meets swashbuckling adventure. Will Eberron enter a prosperous new age or will the shadow of war descend once again?
• Dive straight into your pulp adventures with easy-to-use locations, complete with maps of floating castles, skyscrapers, and more.
• Explore Sharn, a city of skyscrapers, airships, and noirish intrigue and a crossroads for the world's war-ravaged peoples.
• Include a campaign for characters venturing into the Mournland, a mist-cloaked, corpse-littered land twisted by magic.
• Meld magic and invention to craft objects of wonder as an artificer—the first official class to be released for fifth edition D&D since the Player's Handbook.
• Flesh out your characters with a new D&D game element called a group patron—a background for your whole party.
• Explore 16 new race/subrace options including dragonmarks, which magically transform certain members of the races in the Player's Handbook.
• Confront horrific monsters born from the world's devastating wars.
---
So, there are a few big things here. The biggest one is, of course, the Artificer. This is the first new class for 5th Edition, and from what we've seen in Unearthed Arcana, this class is going to launch with 4 subclasses. You can read our article about them for more detailed info, but the gist of it is a class that provides Invocation-style buffs to the party, creating magical effects on the fly, as well as some fairly divergent playstyles that let you hang in melee or sit at range depending.
We like it, it's a great concept.
But Artificers aren't the only new player option. You'll also find 16 new options for existing character species and subspecies–a number that happens to coincide with those same player options in the Wayfinder's Guide to Eberron, which introduced the Warforged, Shifters, Kalashtar, Changelings, and 12 variants for Dragonmarked humans, elves, dwarves, gnomes, halflings, half-elves, and half-orcs (everything but Dragonborn/Tieflings, it seems).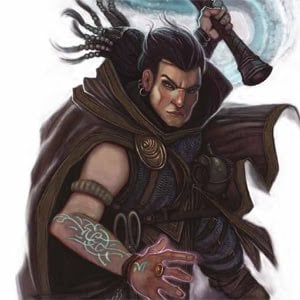 So if all you're looking for is a globalized version of that, you might want to wait and see what WotC has to say about that supplement now that final versions are rolling down the pipe. After all, it was the popularity of the Wayfinder's Guide that led to this book in the first place. And if you're looking for adventures, maps, new monsters, and more, this campaign setting book seems chock full of that. I'd expect an official announcement later this week, if not today, so keep an eye out, friends.
And as always, Happy Adventuring!