Now that you've introduced some new players to D&D, it's time to take them into their first Dungeon and introduce Character Sheets. Come read Part Two of the Dungeons and Dragons Tutorial Level.
Continuing our series on how to introduce new folks to Dungeons and Dragons, today we've got an intro to Dungeon Exploration. Last time we talked about getting new players into the game, and how to parse out some of the idiosyncrasies of D&D so that players have time to gradually adjust to things like when to roll the dice and why, rather than just assuming that you need to roll dice for everything your character might possibly try and do.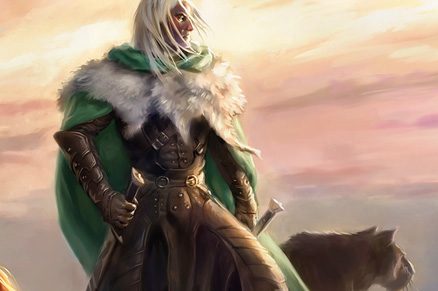 I roll the dice to see if I appreciate the sunset.

Now it's time to really throw them to the deep end. They're already learning to swim. They've had a chance to make some decisions and to play around in the world. At this point here's what your players should have done.
Made a few skill checks to find hidden enemies
Attacked/intimidated a displaced beast
Fought with Goblins
Helped treat a poisoned wound inflicted on the Guard Captain
Found the entrance to a dungeon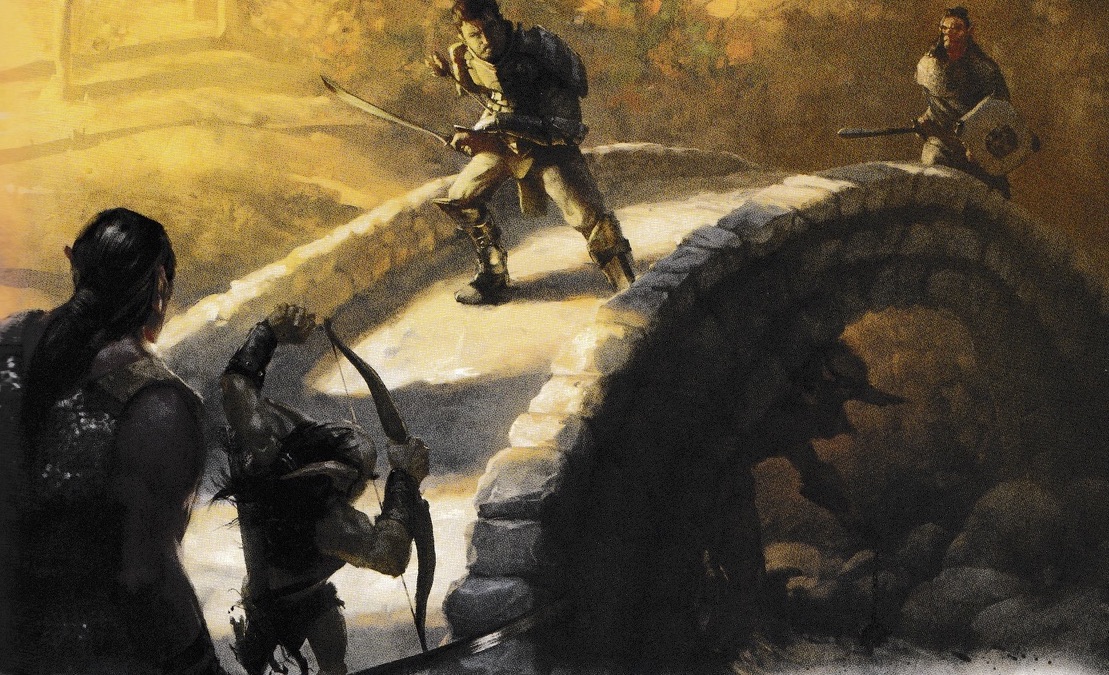 Got all that? Well, good thing we're in a medium that doesn't actually advance until you want it to, so there's probably plenty of time to get caught up on it. But now that your players have accomplished something, however minor it may be, it's time to release a little more agency. After curing the grateful guard captain's poisoned injury, it's time to hit them with the quintessential Dungeons and Dragons question:
What do you do?
This is the other nut and bolt of Dungeons and Dragons. If rolling a dice and adding a number is one of the basic building blocks, answering the question, 'what do you do' is the glue that binds the game together. This is the perfect time to sit back and encourage the players to think about what happens next from the perspective of their characters. Let them talk amongst themselves for a little and get an idea of what their reasoning is.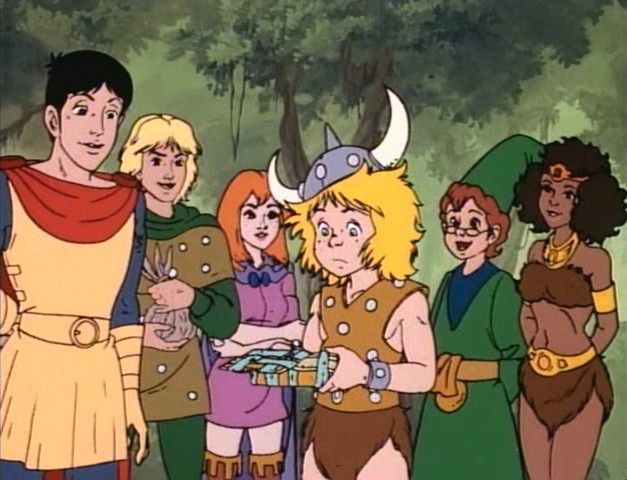 If it's anything to do with roller coasters, run.
If they seem truly stumped, you can point out a few facts about the world to them. The Captain probably needs to get some proper healing, the Dungeon entrance is secret–for now–and the sun is starting to set. Night is falling, adding just a little pressure to move on from the woods. Odds are good your players might decide to escort the Captain back home, where they'll all be welcomed as heroes, at least among the town guard. But there's that Dungeon entrance.
A Long Rest/Into the Dungeon
Hopefully, you've described the dungeon entrance as just different enough to pique curiosity. Ideally, the players will decide to come and explore by themselves, though you can always gently prod them into exploring it with rumors of treasure or the like being told in the tavern that night. Give them an opportunity to take a Long Rest, explain the difference between a short and long rest–then when they have a chance, help them arrive at the Dungeon.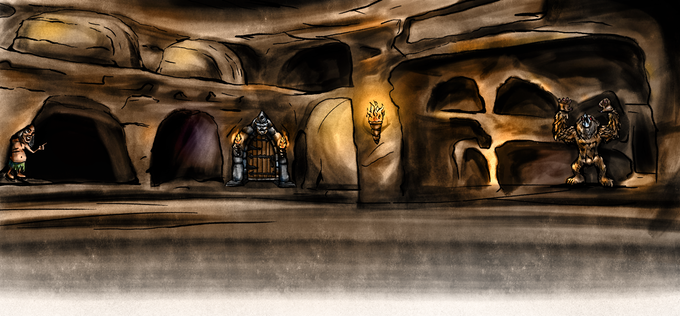 The Intro Dungeon is a really simple affair. You need four components to make a good tutorial dungeon:
A door
A room with a fact about the dungeon
A room with something dangerous
A room with treasure
Each of these hits one of the Three Pillars of Dungeons and Dragons: Combat, Exploration, and Roleplay/Interaction. Let's talk about how.
The Door
The Door to a Dungeon is a great threshold. It marks a transition into a more otherworldly and dangerous side of the story. It separates the characters from where they once were, and it marks that initial call to adventure. To step into the dungeon is to leave behind the relative safety of the normal world–but first, you gotta get past this door. Another great place for Skill Checks. Though at this point in the tutorial level, I'd recommend asking the players what they'd like to do and then seeing what they come up with. Whatever they come up with should probably work, unless it's way out there–the door is mostly to get them to purposefully go into the Dungeon, with a chaser of creative thinking.
Dungeon Facts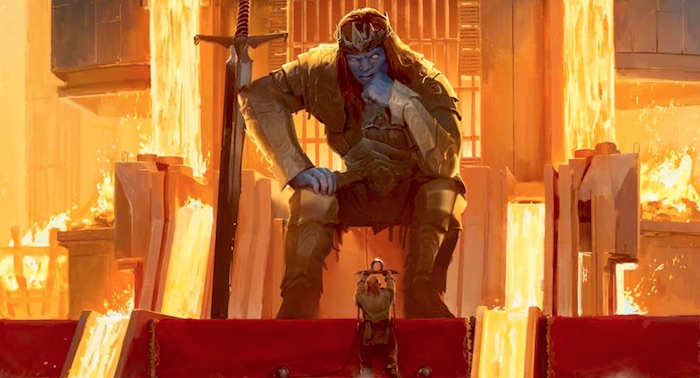 This adheres pretty closely to the story/roleplay side of things. Make sure to include a room where your players can discover something cool about the world. Generally, this should be something about the dungeon–this is a good place to give a reason that the dungeon exists in the first place. Maybe it's a tomb, maybe it's an old hideout built by bandits. Whatever you decide, give some clue as to how your dungeon fits in the larger world. If your players seem interested in why there's a lair here and what else it means, this is a chance to work in some history of your world.
Keep it vague (for now) but give them impressions of the grandeur of the place and what else might be waiting within. Basically, you want to make this dungeon matter, and you want the players to feel like they're getting a handle on the world because they're here.
Something Dangerous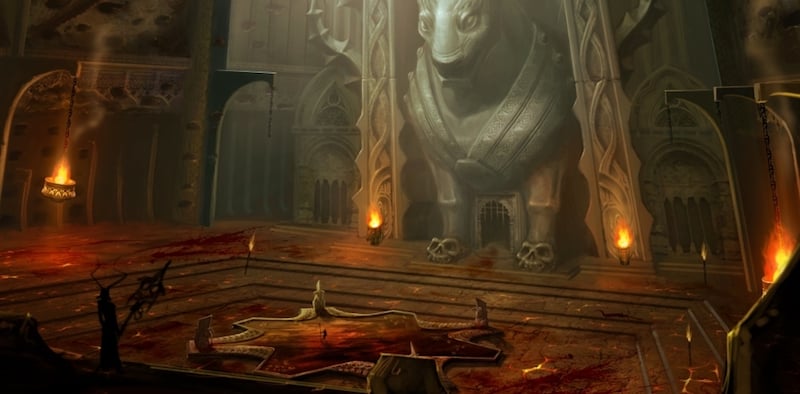 The crux of the matter. Here's where the players run into something dangerous. This should be a combat encounter, maybe with a trap built into it. Make it appropriate to your dungeon. Maybe it's a barrows and the dead rise up as the players enter. Or if it's a bandit/goblin hideout, there's a small force here. You've already run combat, so now's the time to change it up a little more. Introduce maneuvers like pushing and disarming. Again, have the fight proceed relatively simply. Whatever forces are here will retreat, leaving the players free to access:
The Goods
Ultimately you want to reward your players for their exploration. Give them an obvious secret door to find (so that they learn to look for such things in the future) and hide a cache of treasure behind it. Gold pieces are an alright thing–but right now gold is kind of meaningless to your players without a larger context. Give them something material to focus on at first–a silvered weapon, or maybe a suit of armor–something expensive but not so game-breaking if your players have it.
And now that they're rewarded with an item, make sure there's money enough to get them interested in spending it–because that's how you're going to start introducing character sheets. Now that they've had a chance to sample the gameplay, and been through a few fights and a mini-adventure, it's time to go shopping. Maybe send them to the town's Blacksmith and have them talk about armor, etc.
While the players are spending their well-deserved rewards, it's the perfect time to start building the context of a character sheet. If they're buying armor, start with AC, if they're buying a weapon, start with kinds of attacks. But work closely with them to make sense of the terms on their sheet–then start running them through Class, Race, the whole nine yards. Get them choosing their characters, take a little time to figure out exactly what's in the party, and just like that, you're ready to move on from the Tutorial Level.
An alternate title for this sequel article: D&D – the 2torial