Geekery: First Trailer for 'The Mandalorian' Comes Out Guns Blazing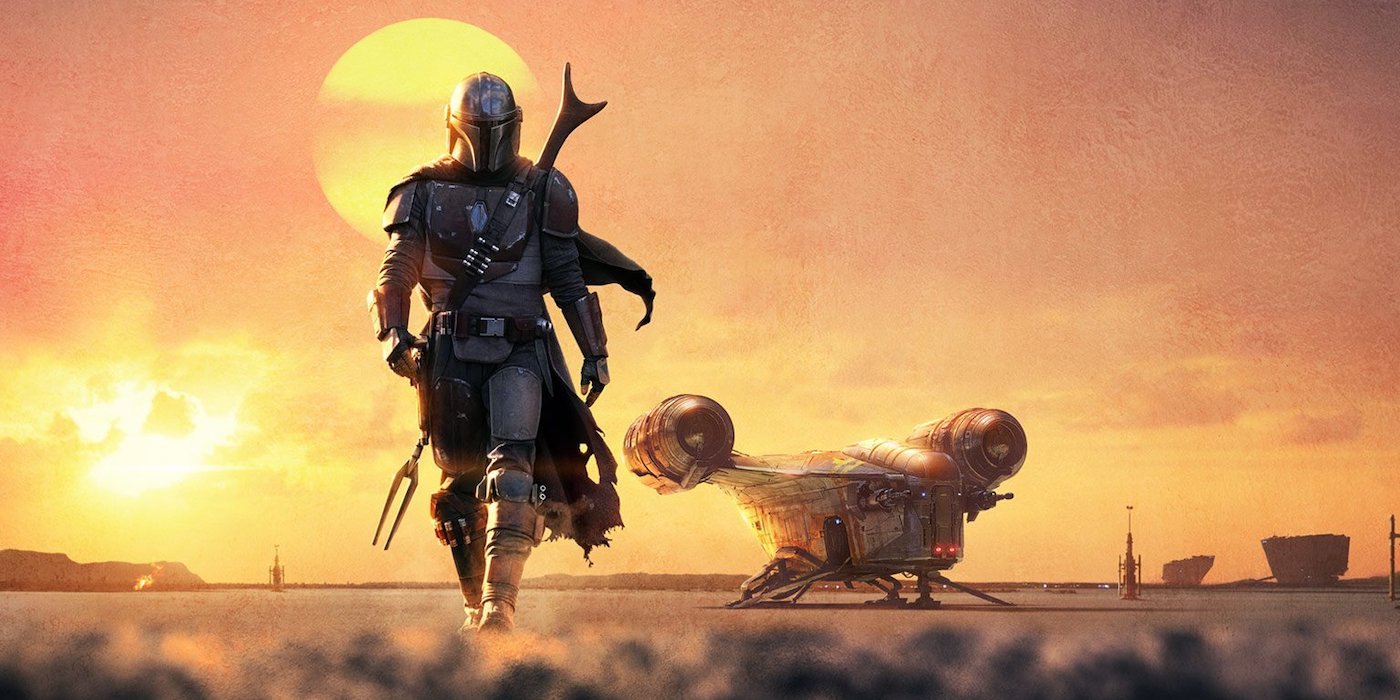 Disney+ garnered a lot of potential subscribers last night. Check out the first trailer for the service's first Star Wars live-action series. The Mandalorian is set after the fall of Empire, but before the First Order rises to power. The story focuses on a lone gunfighter and bounty hunter in the outer bands of the galaxy – away from the authority of the New Republic. The studio feels so strongly about it that they greenlit a second season before the first has been seen by fans. After seeing the trailer, I can see why.
The show has a ton of tech behind it to create (as well as practical effects and real sets). The show uses "game engine technology, virtual camera work, and virtual production" according to creative director Jon Favreau – the video walls that have been talked about that replace green screens are part of what made the show's look possible. It's the same equipment used to create the photo-realistic world and creatures in the summer's The Lion King. Check out this interview over on The Hollywood Reporter for more on Favreau's new high tech studio and how it's used in the show.
Lucas Film showed off some of the costumes for Cara Dune (played by Gina Carano) and the lead character (played by Pedro Pascal) at D23, as well…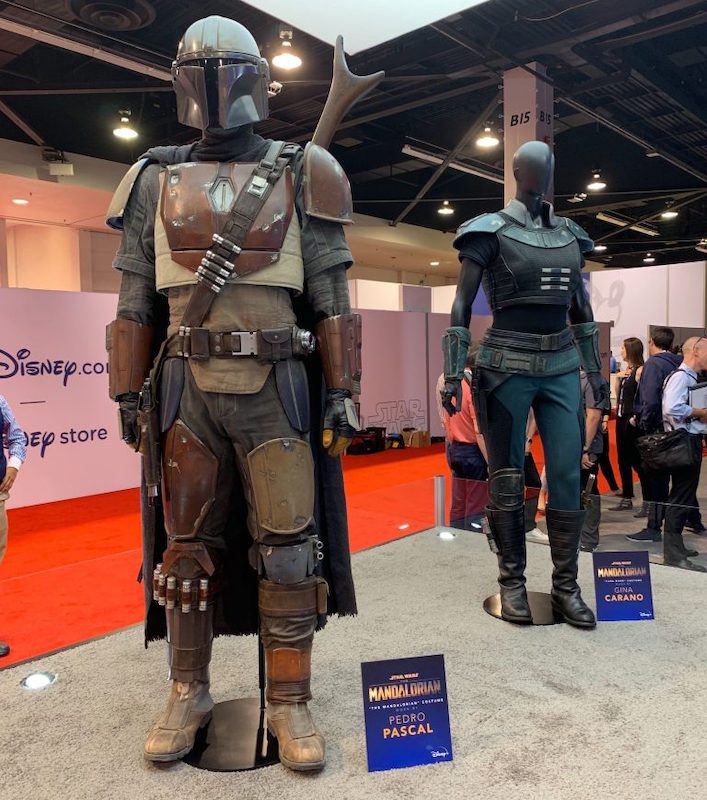 Favreau is overseeing the series; and episodes are being directed by Dave Filoni, Taika Waititi, Bryce Dallas Howard, Rick Famuyiwa, and Deborah Chow. Cast includes Pedro Pascal as The Mandalorian, Gina Carano, Nick Nolte, Werner Herzog, Giancarlo Esposito, Emily Swallow, Omid Abtahi, and Carl Weathers. It's a great crew for this story about bounty hunters in a galaxy far, far away.
The Mandalorian debuts on Disney+ November 12th.