Fans will be able to get the full story that happens over 20 missing years of Picard's life before the show premieres.
The series happens after Picard has stepped away from Starfleet; retiring as an Admiral. He's still dealing with the events in Star Trek: Nemesis and (thanks to the alternate timeline created in 2009's Star Trek) the destruction of Romulus. We're in a much-changed Alpha Quadrant.
There's not a lot of room given for what happens in the TV series, but those stories will be told. The news was announced at Star Trek Las Vegas by CBS.
"From the moment we announced this series we've seen a groundswell of support from our fan base who are thrilled to have Jean-Luc Picard back on their screens. Having this brand new original backstory play out through both comic book and novel formats will set the stage for the new series in an exciting way while also showcasing the work of our talented partners at Simon & Schuster and IDW."

Star Trek: Picard – Countdown
A three-issue comic book from IDW by Mike Johnson and Kirsten Beyer (supervising producer on the show). It will focus on a single mission that changes Picard's life. The first issue drops in November and the series will run through February of next year – make sure you add it to your pull list.
The Last Best Hope
The novel by Una McCormack (who has written eight novels in the Trek universe) will directly follow the conclusion of the comic series and lead directly into the plot of the show. It will provide introductions to new characters. Check for it at your favorite bookseller in February 2020.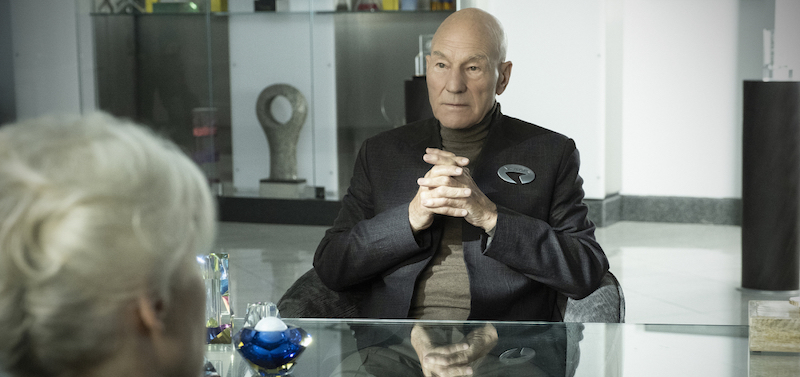 The release date we've been given for the series has been 'early 2020' – I'm going to assume, based on the novel release date, that we're looking at late February or early March.