Games Workshop shows off new products for Blood Bowl, Warhammer Underworlds, and the return of a classic!
Gen Con 2019 is happening right now and Games Workshop is on the floor doing demos and painting miniatures – but that's not all! They also took the time to announce some exciting products starting with the return of Aeronautica Imperialis!
Aeronautica Imperialis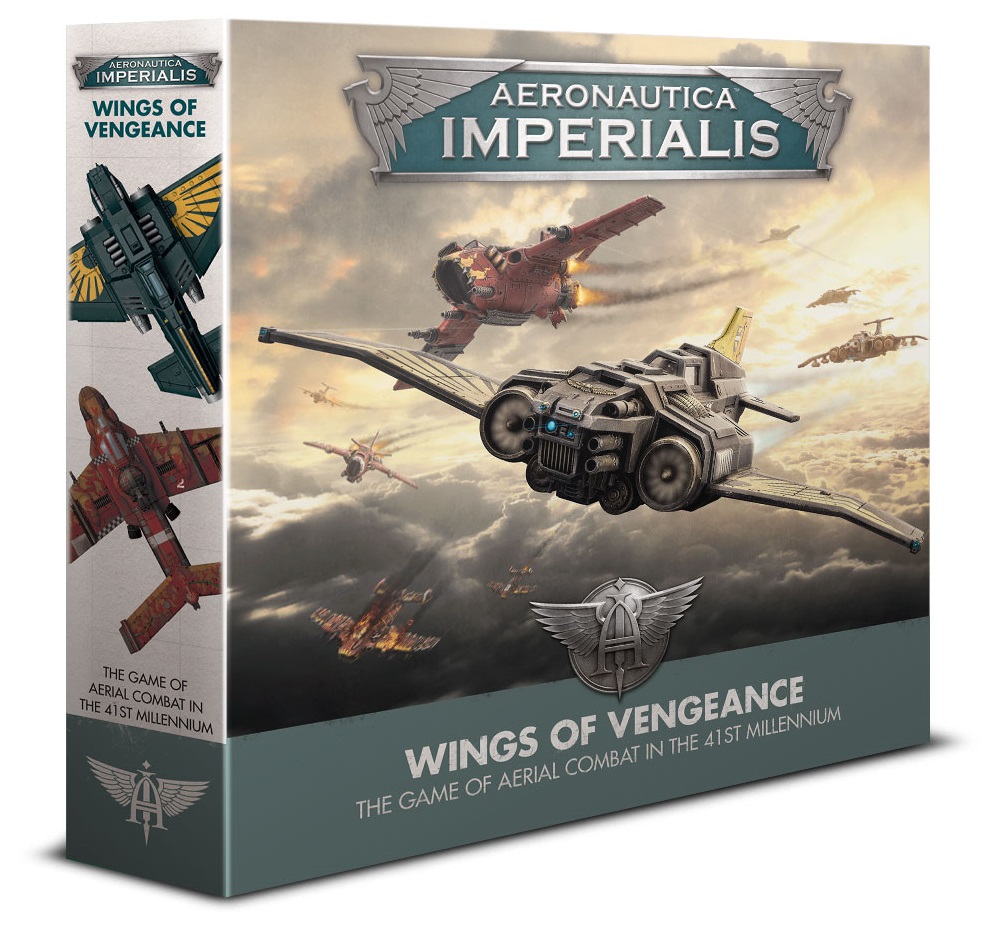 Welcome to Aeronautica Imperialis – a new game that brings the high-velocity aerial combat of the 41st Millennium to your tabletop. Designed from the ground up to recreate the sheer speed and tactical tension of skyborne warfare, this new system is compact, fast-paced and fine-tuned – turning every tabletop dogfight into both a thrilling spectacle and a worthy test of wits.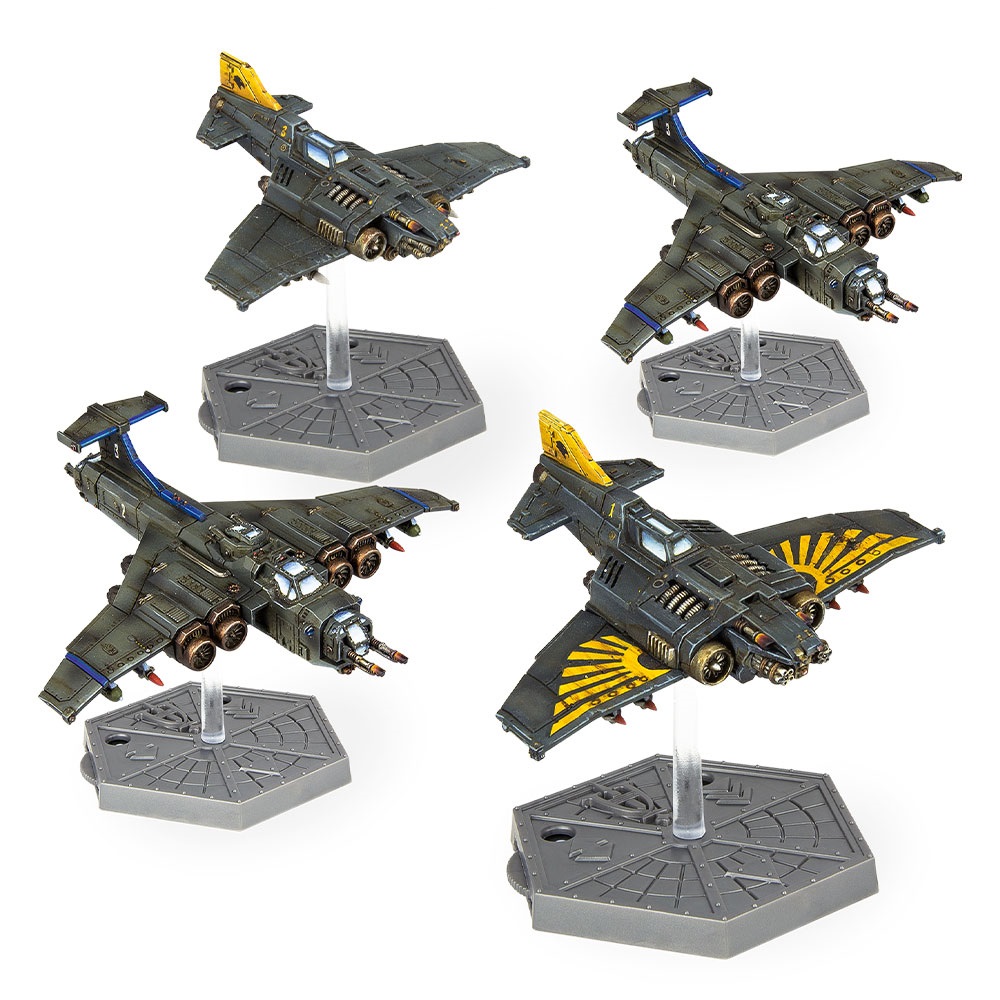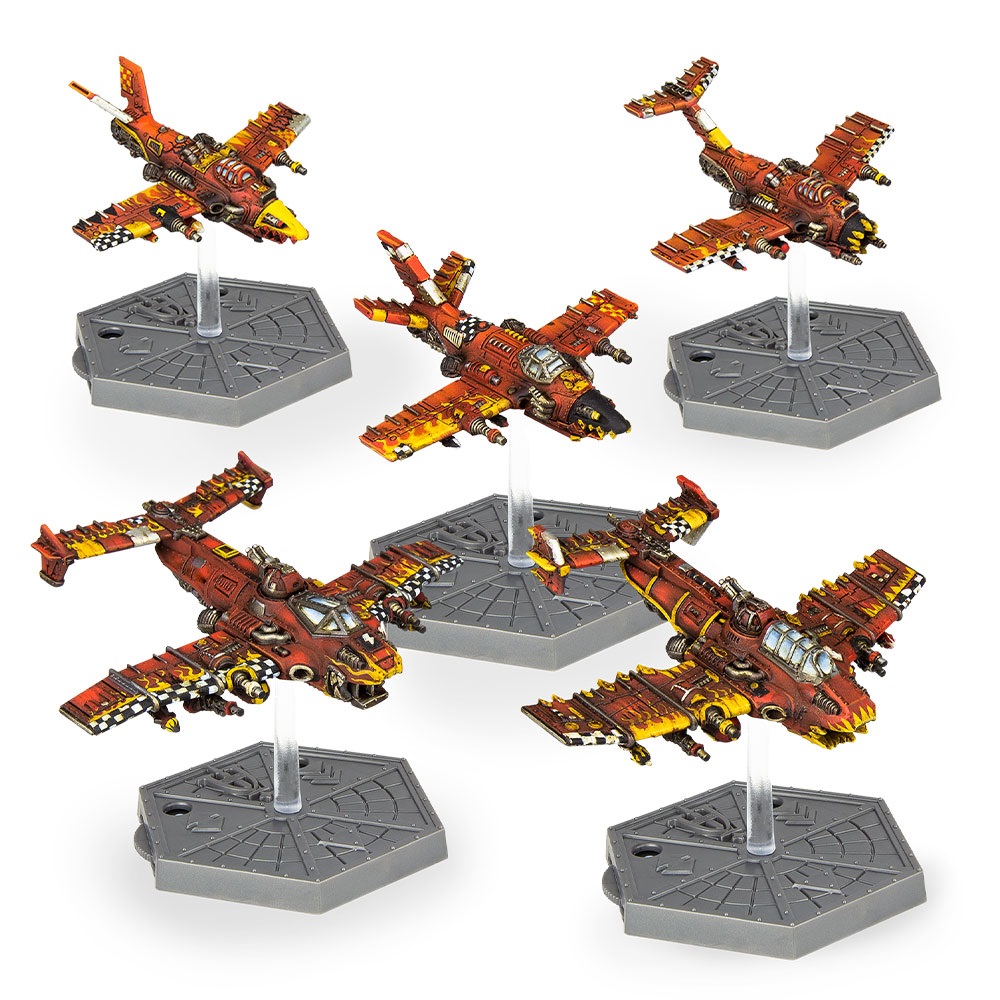 Aeronautica Imperialis will feature hex-based aerial combat set in the 40k universe. If you want to take to the skies and dog fight, this game looks to have you covered. From the sound the things, this game is fast enough to play on a lunch break and doesn't take up a ton of space. GW says, "Aeronautica Imperialis is ideal for the hobbyist on the go."
The box set will include everything you need to play including 2 wings worth of fighters – featuring models designed by the team behind Adeptus Titanicus. You'll be able to take these scaled down Thunderbolts and Dakkajets to battle with new multipart plastic kits! And apparently GW has some big plans for this game because they also said, "we'll be supporting for years to come." They even went so far to say, "It's no one-off, either, and you can look forward to ongoing support and expansions that bring new challenges to the game. "
Warhammer Underworlds: Beastgrave
Season 3 of Warhammer Underworlds is coming (now with an official release date of 'Coming Autumn 2019') and it's taking the fight outside of the Mirrored City and bringing in some fresh new warbands!
Draknar's Ravagers
Draknar's Ravagers – this vicious pack of Beastmen are fast, deadly and cunning, bringing the ambushing, dark-magic slinging, horn-gouging awesomeness of the Beasts of Chaos to a brand-new game system. The models look great too, giving us the first Gor, Ungors and Great Bray Shaman specifically designed for the Mortal Realms.
New Beastmen models? Nice! And these are the "first Gors, Ungors, and Great Bray Shaman" that have been designed for the Mortal Realms? Does that mean that more could be on the way?
Skaeth's Wild Hunt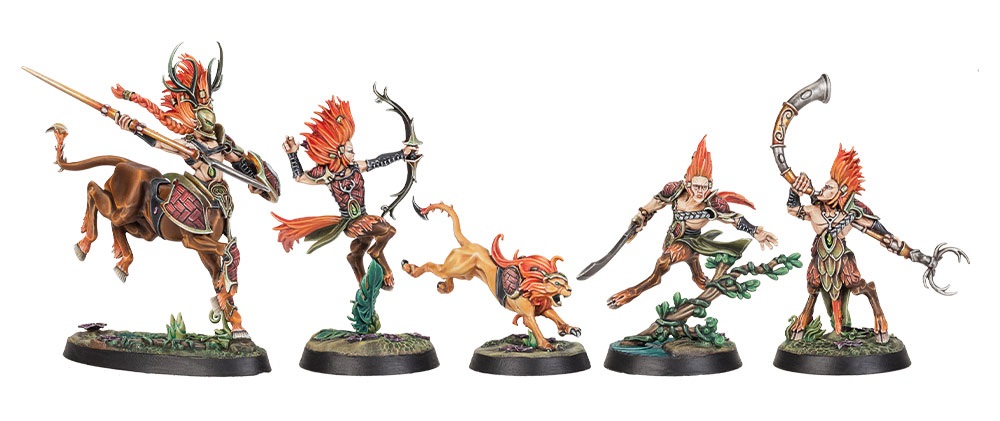 Skaeth's Wild Hunt offers us new insights into the Mortal Realms with our first look at the Kurnothi – aelf-like creatures with a savage style of their own. Offering a fast and highly specialised group of fighters, they're a deadly and flexible warband capable of cutting down enemies at any range.
Whoa – GW just dropped a new race on us via the Warhammer Underworlds side of things. Meet the Kurnothi – which are apparently Aelf-hybrids – they might just give Beastmen a run at the title. They are certainly going for more of the fey-wild creature look with these models!
Blood Bowl
Note: You might want to turn down your speakers/headphones before you hit play on this video – airhorn warning.
The Lizardmen are BACK in Blood Bowl. They've got a new team with some great new models – the first new Lizardmen models in a long time!
This new spawn of models is looking fantastic. GW has combined the old school Lustrian vibe with the new style of Blood Bowl miniatures to really update the look. Those Saurus Warriors look great – and it only makes me want new Lizardmen even more!
That's all from GW at Gen Con – aside from demos and a showcasing of the paints at their booth at Gen Con. We'll be on site to check it out later this weekend!
So many new miniatures – Which ones are you most excited about?