L5R players, you new Elemental Roles have been selected for the Winter Court World Championship. Come see the updates!
If you're uninitiated, Legend of the Five Rings isn't just a Living Card Game from Fantasy Flight Games because it's also got a bit of a meta-RPG element to it as well. If you're participating in the Organized Play portions of the game, then you'll be impacted by the updated Clan Roles – these are the Seeker and Keeper Roles that actually DO have an impact on gameplay. These are decided by the players via the tournament system. If you're curious about how that works, you can read the full article from FFG HERE. But for now, here are the new clan roles for the seven great clans of L5R: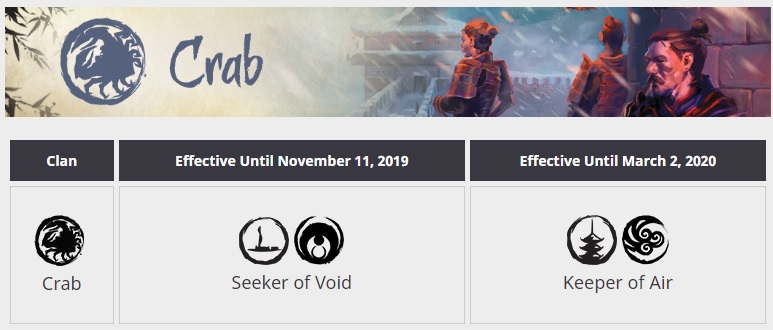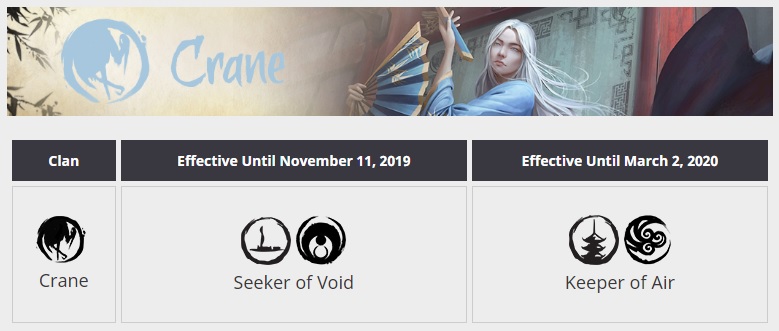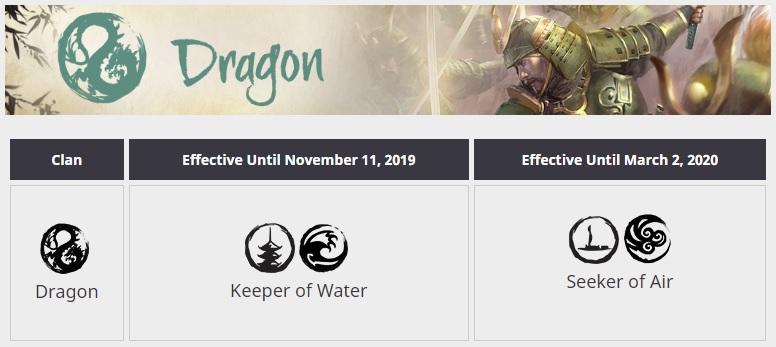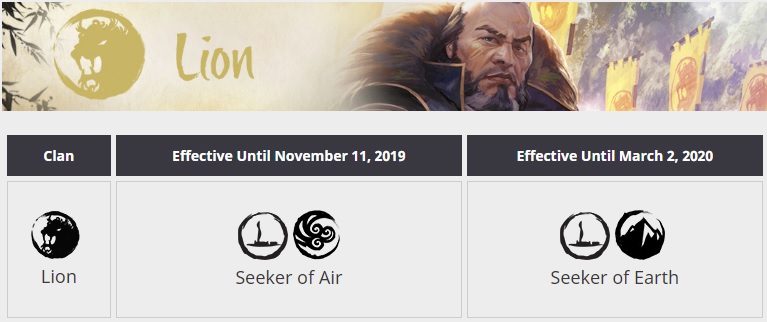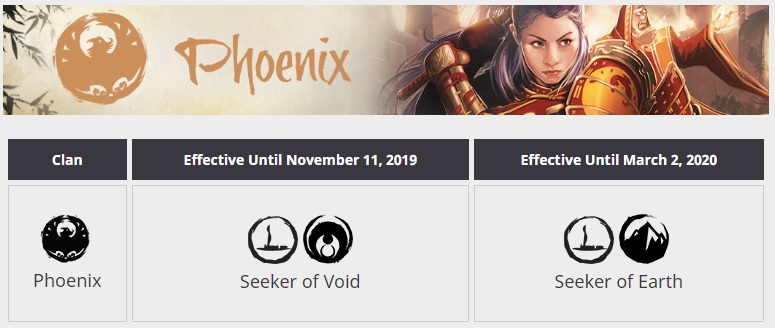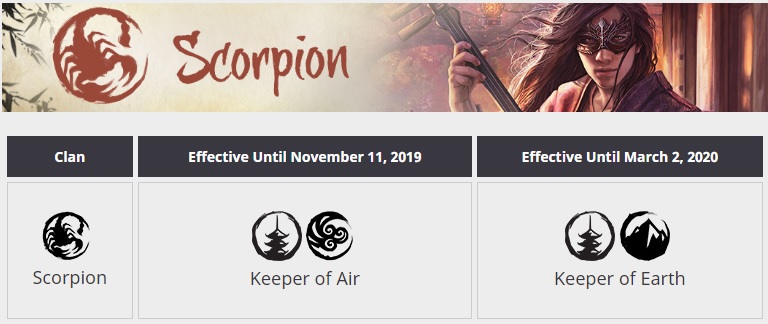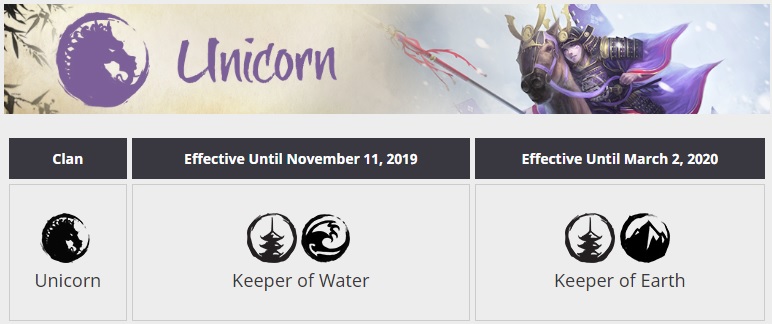 If you're looking for more of a breakdown of the why behind the choices, you really should check out FFG's article. But basically, these options were decided upon by the highest-ranked players of their respective clans based on the tournaments. So if you're unhappy with your clan's picks – blame them! That said, you would expect the folks who are playing at that level and are representing their clan probably have a pretty good idea what would best help their clan in the meta moving forward. We'll have to see how this all plays out for the rest of the OP season and at the Winter Court 2019!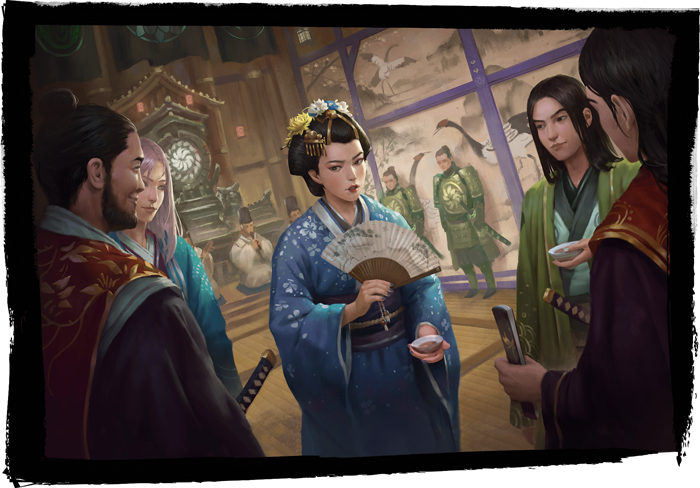 Still lost about how the Clan and the role system works? You can read the rules about them HERE (Role cards are explained on page 16).
And you thought this was just a card game…