Come and join us as we take you through the 400+ monsters in the Pathfinder 2nd Edition Bestiary. Get a look at what's new!
When it comes to releasing an RPG there are two things you absolutely must have: the first is a robust system for generating characters. Pathfinder 2 has perhaps one of the most robust character creation engines out there, with more than 200 pages worth of content to build just the baseline classes from. So that's one box checked off. The other thing you have to have is a Manual full of Monsters, which is where the Bestiary comes in.
Now of course, it's also nice if you have rules through which the characters you're creating can fight said monsters, but let's be honest, getting an RPG session together is hard these days, and you can get at least like two weeks' worth of entertainment out of building characters, building encounters, and theorycrafting in your head how well they'd do against one another. At least that's what I tell myself when modern life with its constant digital presence seems to encroach further and further onto the waking hours, leading one to wonder if you actually do get eight hours for work, eight hours for rest, and eight hours for what we will.
So you only really need to have the tools with which you might play.
Fortunately Pathfinder 2nd Edition has the full package–both the tools to create things and the actual rules to play. It has them in hordes. Pathfinder 2nd Edition doesn't mess around. It is all about packing as much incredible value into a launch as it can. That's why you'll find twelve classes and more than 400 monsters packed into the first two books.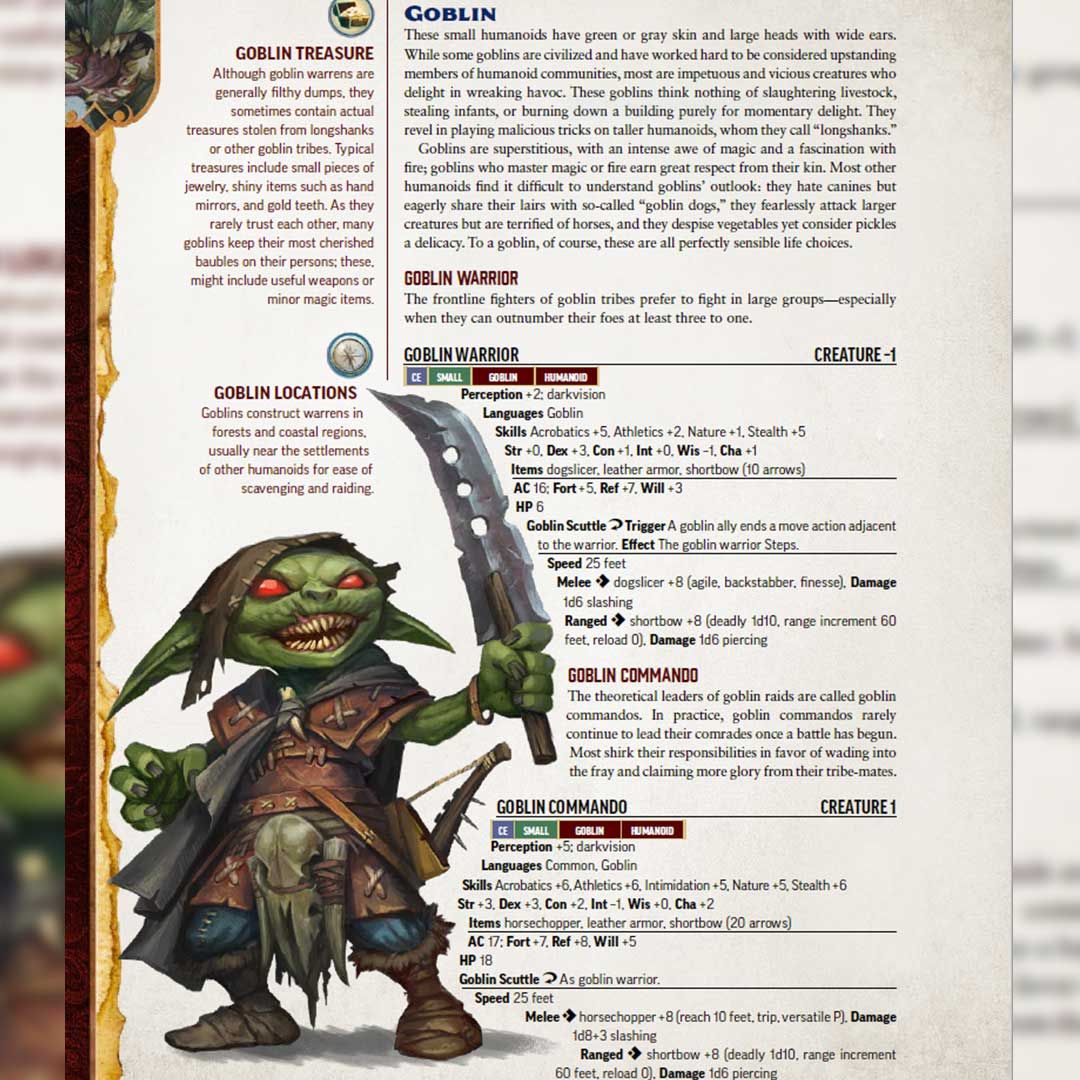 The Bestiary is a shining example of Paizo's creativity. I think the one thing Pathfinder has always outshone other games full of both Dungeons and Dragons, is in the sheer scope of its cosmic conflicts. You'll find conceptual demons, see the stats for archdevils and gods, and find all kinds of other, creeping, crawling cosmic threats lurking in the Bestiary. These are not your average, ordinary monsters. They will straight up kill you if they get the chance. These monsters put the challenge in challenge rating, even though that term is different in this book. It's a bit light on the big monster creation rules, but I believe those are in the Core Book so you can still use them.
As in Pathfinder's core book, everything in the Bestiary feels like it will play very well with an app. All of the monsters have multiple keywords. Their attacks, much like in 5th Edition D&D, are discrete abilities that get their own description and damage. You will still need to know what the various abilities mean–the Bestiary is dense but not as detailed. Still, definitely worth checking out–doubly so if you're planning on playing Pathfinder. But even if you aren't, it's worth the inspiration!