A new Critical Role live show sees the return of everyone's favorite artificer, along with a host of brand new characters. One night only in Austin, TX.
That's right Critters, the Darrington Brigade is assembling once more, only this time it's in Austin, Texas. Come see what manner of adventures everyone's favorite over-the-top artificer gets up to in the Lone Star State. But it's not just Sam Riegel's artificer appearing here–each member of the cast is bringing an all new character to the squad.
via Critical Role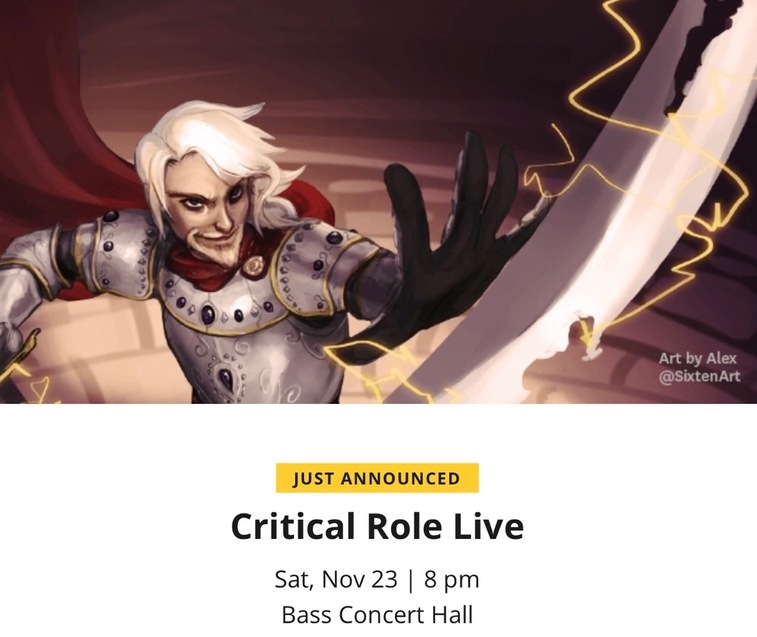 Critical Role is headed to Austin for a very special live show: The Adventures of the Darrington Brigade!

Same Riegel steps back into his role as our favorite human artificer, Taryon Darrington. Tary will lead a troupe of unlikely miscreants through a dangerous journey in search of glory! This means that the rest of the Critical Role cast (Travis Willingham, Marisha Ray, Taliesin Jaffe, Liam O'Brien, Laura Bailey) will be rolling and playing BRAND NEW CHARACTERS! And, of course, our illustrious Dungeon Master, Matthew Mercer, will be behind the DM screen once again.
Tickets for the event go on sale Tuesday, August 13th at 11am, so be sure and check back in one week for your chance to secure your seats. In the meantime, here's a look back at our hero's greatest hits.
Happy Adventuring!