The Spy Game is an upcoming 5E Espionage game from Black Cats studio. At Gen Con we caught up with designer Sam Webb to talk about it.
If you're looking for tactical espionage action, you need look no further than the upcoming Spy Game, which uses the 5th Edition D&D rules, heavily tweaked of course, to bring you an excellent take on modern action using the world's most famous RPG engine. At Gen Con, we caught up with creator Sam Webb, who is also the head of RPG development at Modiphius, and has worked on titles like Star Trek Adventures and the upcoming 2d20 version of Fallout, to talk about creating the Spy Game, its influences, and RPGs in general.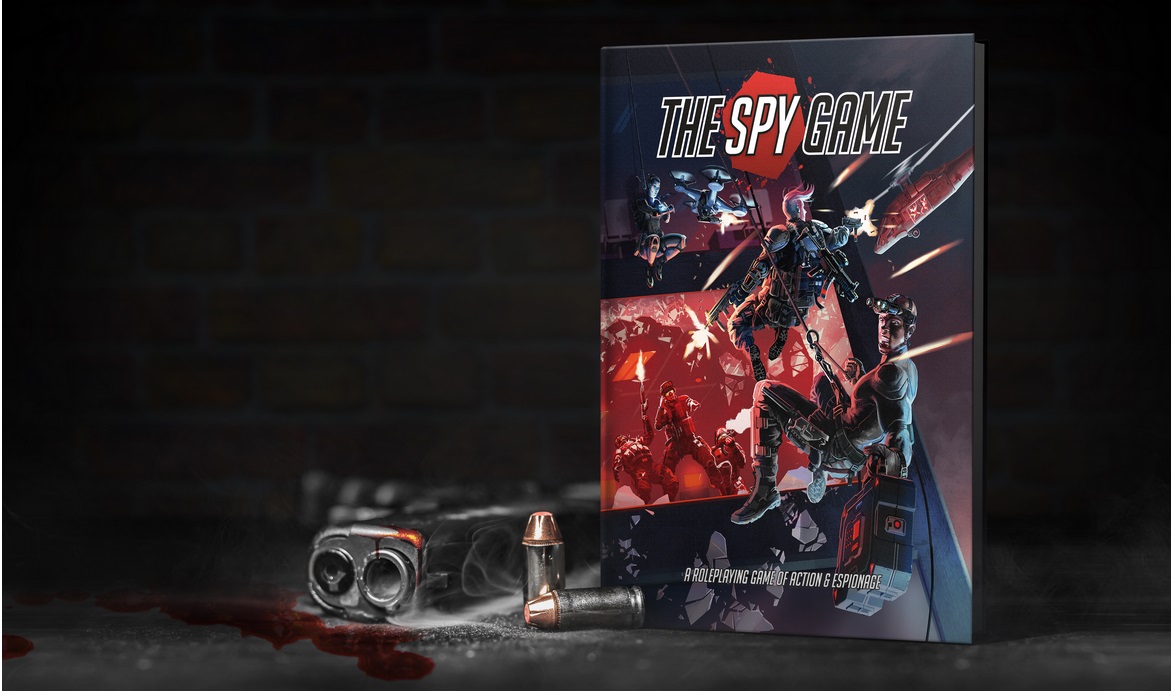 The Spy Game wears its influences proudly–after all, spy fiction is a well-defined genre with plenty of examples. And not just movies like James Bond or Mission Impossible, but spy stories and even other RPGs like Spycraft out of the old 3.x days have gone into this game. It's a love letter to espionage and action, and it shows. Webb speaks very passionately about the genre and the community surrounding the game. With the Spy Game, he hopes to build a community that will prop up the game. After all in an age where RPGs are undergoing a renaissance–but there's also one out there for everything–a game stands by its community. And Webb plans to have the Kickstarter backers not just play the game, but help shape it.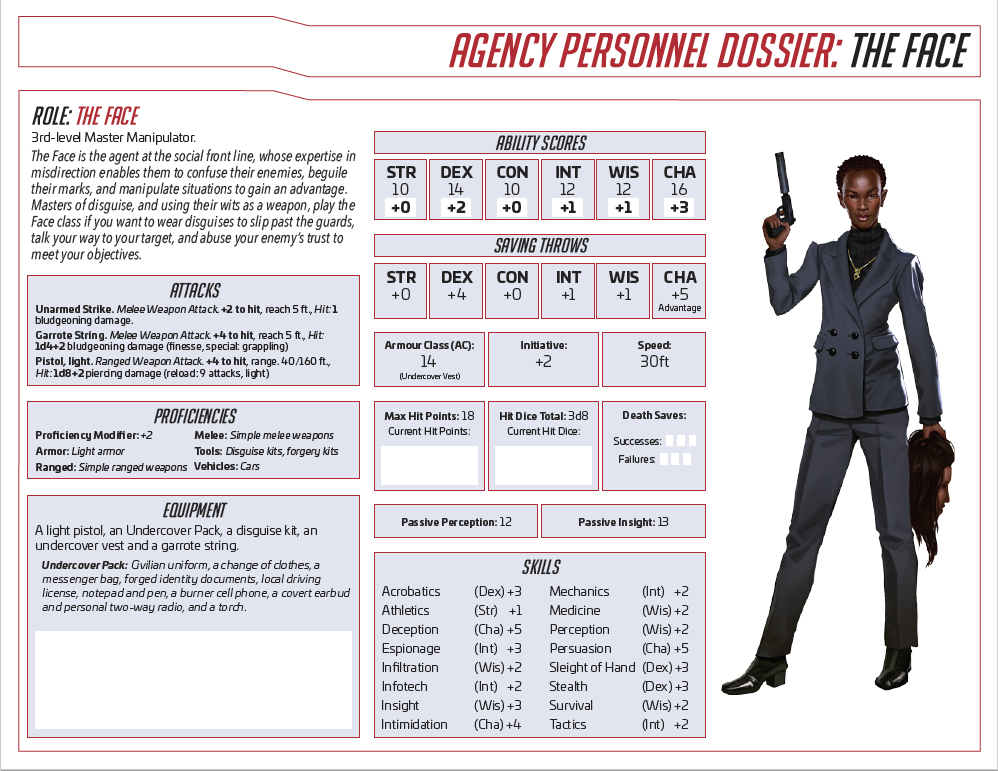 When the campaign is done, in the next couple of days, backers will transition into helping to shape the game's final version. They'll be the community that playtests the beta version of the rules, they'll be the ones to try and uncover where mechanics feel like they're playing the way they're supposed to. And as a designer, Webb is just as interested in how the game feels as he in how balanced it is. Getting that feeling right is going to help the community stick around. It'll keep them building characters and content–once you can get that initial investment, a good community can lift a game up high. It's why things like the DMs Guild or the Storyteller's Vault can keep a fanbase going long after the game's initial release.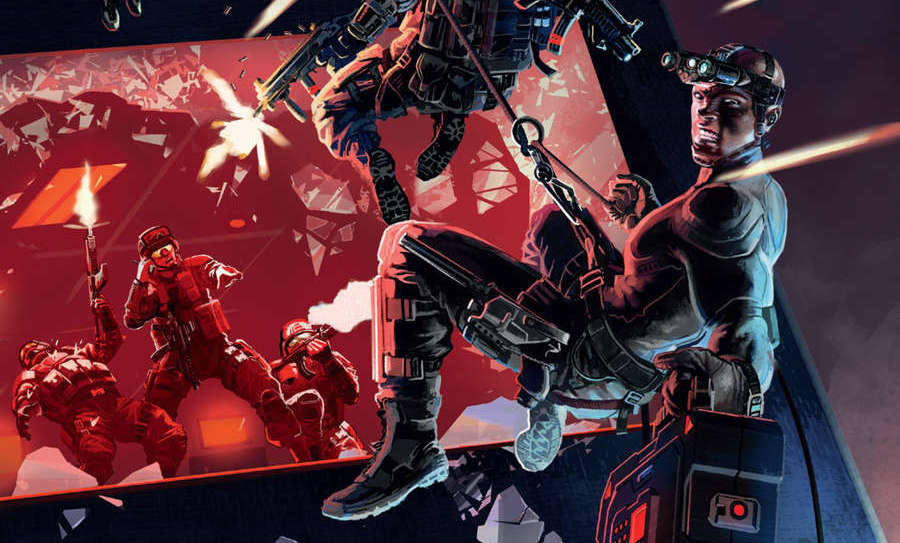 And Black Cats Gaming has captured what 5th Edition does well. The Spy Game translates the dungeon crawling action into infiltrating high tech security complexes, hacking computers, defeating sentries and so on. And it's little wonder, following Webb's journey to the head of RPGs at Modiphius. Starting off around the time Star Trek Adventures was coming up, Webb took on the role of managing Star Trek and one of the things that makes that game stand out is how well it takes what makes Star Trek feel like Star Trek and synthesizes it into game form. The 2d20 system is a great template to build on, but that skill translates. It's what has us excited to play through the Spy Game around the BoLS office. You can find out more about this Espionage action game below.
via Black Cat Games
Delve into a world of spies, assassins, diabolical masterminds and suave secret agents.

Peer behind the curtain of society into the world of the Agencies and take your place as a world class spy. Together with your crew of con-artists, specialists, infiltrators and hackers you will influence, subvert and overcome any challenge.

Will you topple corrupt governments or protect the interests of the highest bidder? Will you take out the target before they achieve their aims, or aid them? Will you counter worldwide threats, or become them yourselves? The Spy Game places your own intelligence agency on the world stage, where the promise of adventure waits for you!

The Spy Game is a modern 5E roleplaying game of international espionage and adventure, presented in a hardback core rulebook, brimming with full-color illustrations, missions, villains and super spies. Our goal is to create a standalone spy experience with the familiarity of 5th Edition.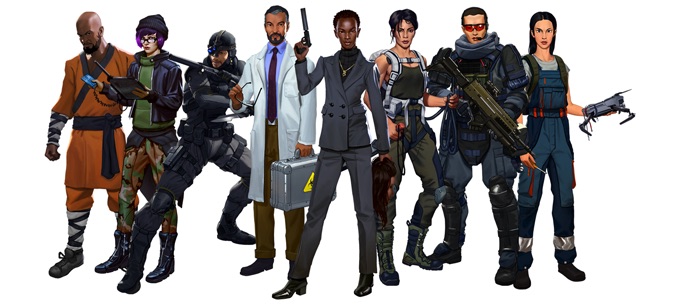 The writing team has decades of experience and includes: Sam Webb, the head of RPG development at Modiphius Entertainment; Eric Campbell, long time GM for Geek and Sundry; Rob Wieland, developer for the Firefly RPG and Star Wars Saga Edition; Charlie Smith, long time GM, roleplayer and streamer; Oz Mills, writer on Dragon Age: Faces of Thedas and Star Trek Adventures; Virginia Page, writer and developer on John Carter of Mars and Star Trek Adventures; and James Barry, developer for Dropzone Commander, Fallout: Wasteland Warfare and Kung Fu Panda.
Inside you'll find eight new character classes with different archetype options available to them. It's a full conversion of the 5th Edition rules. You can find a Quickstart packet that will take you into the rules. It's incredibly familiar. The 5th Edition rules are hard at work here, making it easy to jump in and start playing. Having tried a little of it, it's interesting to see what sorts of things the game is saying.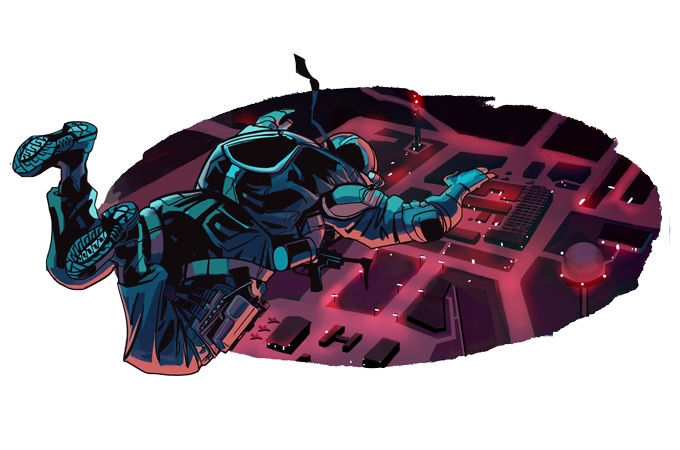 The Spy Game utilizes 5th Edition's streamlined tactical combat very well, with guns having limited effective ranges meaning that you'll have either running firefights that have drama or short, intense combats that ratchet up in stakes quickly. 5th Edition's proficiency system is on display here, affecting everything from combat, to hacking (which is functionally identical to combat, only it's on a computer instead of in real life).
In lieu of spells, weapons have more options, like Blast and Burst Fire to represent the area of effects you won't otherwise have. Cover is meant to play a larger role in the game, as there are limited armor options. It all works basically the same way you're used to if you've been playing 5th Edition. But it captures the feel of an action-packed spy movie. Complete with introductory adventure that has players sitting down at a casino to try and track down a missing computer chip.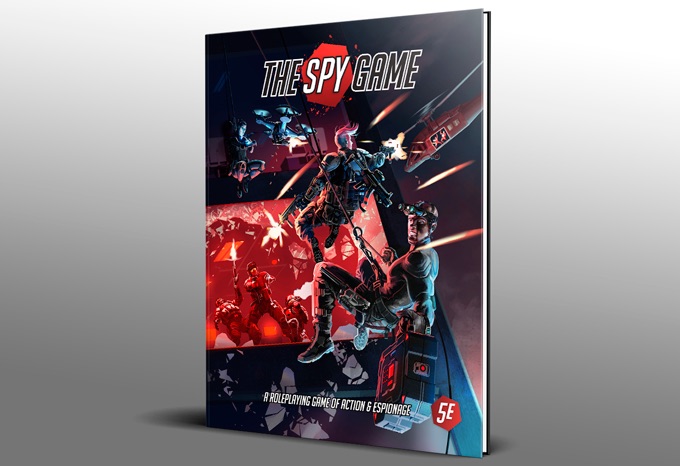 If you're looking for a game of spies and secret agents, check out the Spy Game.