Cubicle 7's got big plans in store for Wrath and Glory, which is getting a revised core book to help kick off a new batch of 40K goodness. Come take a look and see what's changed.
The saga of Wrath and Glory has been an interesting one–but now it looks like the game has found its footing as Cubicle 7 prepares their Revised Rulebook. The book will feature new art, characters, and more, as it sets the stage for the next bout of exploration into the 41st Milennium.
via Cubicle 7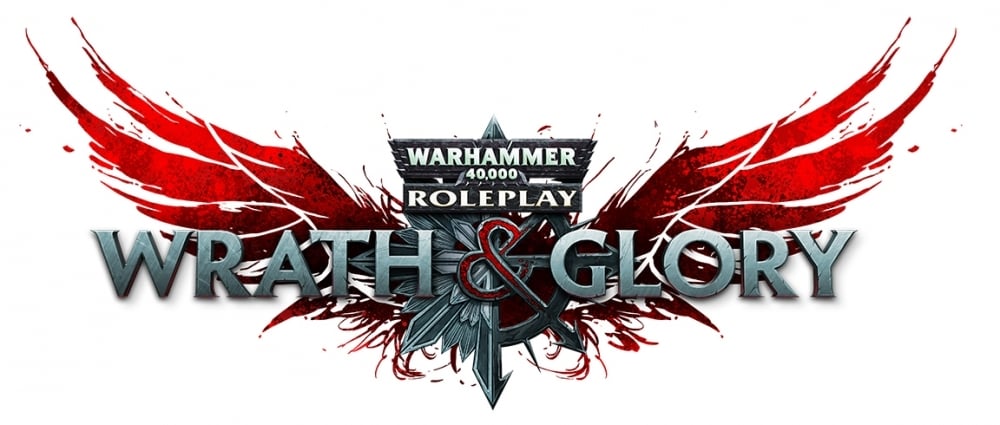 In the 41st Millenium, there is only war. In the Gilead system, the battle for the survival of the Imperium rages. Cut off from the light of the Emperor by Noctis Aeterna, they have no reinforcements, no means of travel, no means of communication with the wider Imperium. Desperate agents of different factions put aside their differences (for now) to defend this bastion of humanity isolated in the darkness.
In Wrath & Glory, you'll build a group of unique characters based on Warhammer 40,000 Archetypes and embark on your own perilous adventures. By choosing or creating your own Framework, you can define what kind of stories you'd like to tell in the Dark Imperium. The Rulebook cover shows a group of Iconic adventurers battling off Orks and Chaos cultists in a mission to save the Gilead system.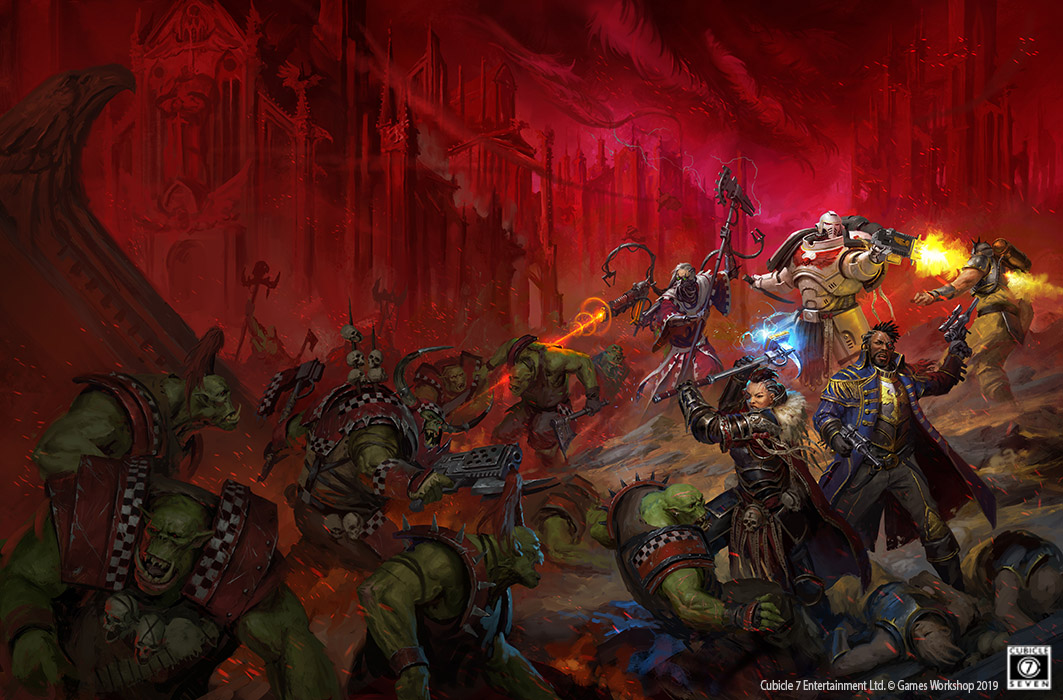 Jiao Abaijan, Ordo Malleus Inquisitor, is determined to maintain the purity of the Gilead system in the absence of the Emperor's light – in this instance, by pulverising an Ork with her thunder hammer. Zaire Obasi Varonius, a minor dynast of a noble Rogue Trader house, watches Jiao's back with his twinned needle pistols. If he survives this mission, the exploits of this rag-tag warband might make his name as a defender of the Gilead system (and maybe make him a small fortune too).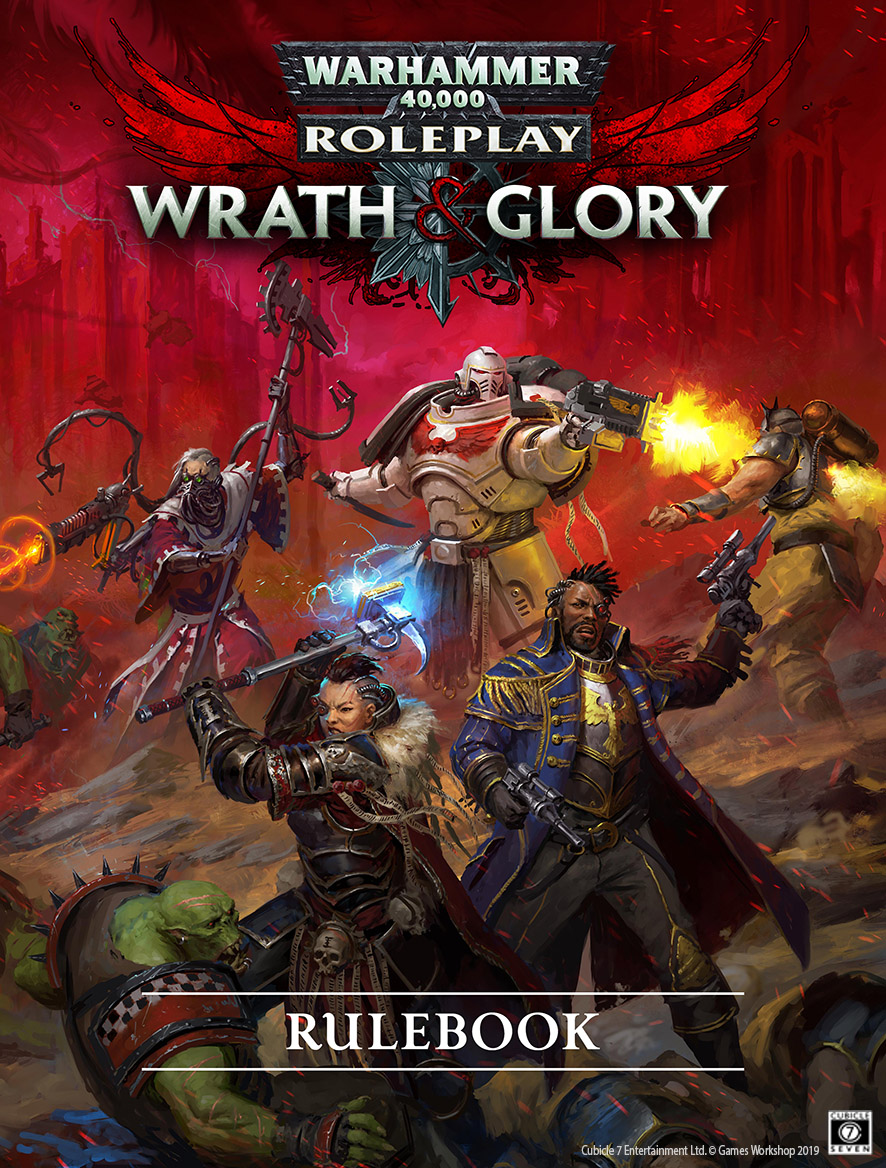 Invictor Braham, a Primaris Intercessor of the mysterious Absolvers chapter fires his bolt rifle point blank into a heretic. Due to the low number of Astartes in the isolated Gilead system, they frequently find themselves operating as kill teams, on solo missions, or accompanying groups such as this one. Phea Osowicz has found herself in a similar predicament; after travelling from Mars to the Gilead in search of archeotech, the Tech-Priest found herself trapped by the Great Rift. She now lends her technological knowledge and volkite blaster to this warband as she searches for the secrets that could unlock a way back home.
Wrath & Glory uses a fast paced d6 dice pool system that will be instantly familiar to any Warhammer 40,000 player. The rules are designed to support fluid roleplaying, enhancing your stories without slowing down the fun. With the flexible ruleset you can run dangerous, in-depth combat encounters or intriguing investigations – just pick your Framework, build your character, and start adventuring in the 41st millenium your way.
Happy Adventuring!