Super7 is adding to their line of figs inspired by the early '80s cartoon series we grew up with. This new collection includes  heroes and villains from Thundercats – and they look fantastic.
How about some mood music?
These new figs from Super7 at 7-inch scale, fully articulated, and come with animated series accurate paint. Each comes with a bunch of accessories – weapons and all the hands need to wield them – as well as display ready window box packaging. The pre-order period is open now and closes September 13; the figs are expected to ship next Spring.
Lion-O – $45.00
Sword Of Omens
Claw Shield
Claw Shield with Sword of Omens
Alternate Claw Shield
Alternate Claw Shield with Sword of Omens
Interchangeable Hands
Interchangeable Head
Book of Omens
Deluxe slip-case window box with the accessories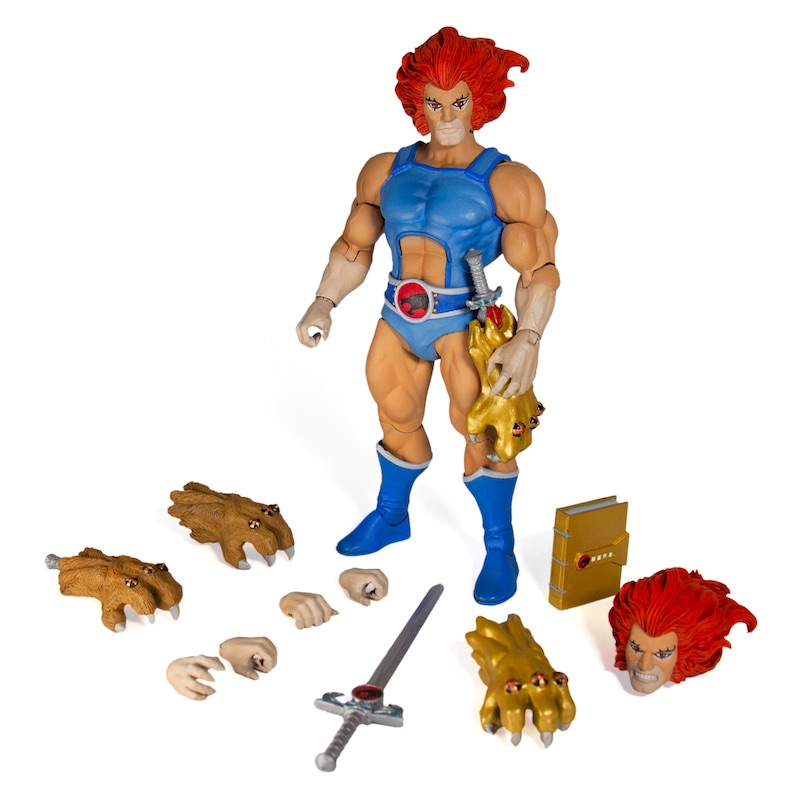 Mummy Mumm-Ra – $45.00
Poseable Fabric Cape with wire insert
Plastic Cape
Staff
Sword of Plun-Darr
Book of Omens Repaint
Thundranium Urn
Rosenkrantz Medallion
Interchangable Head
Deluxe slip-case window box with the accessories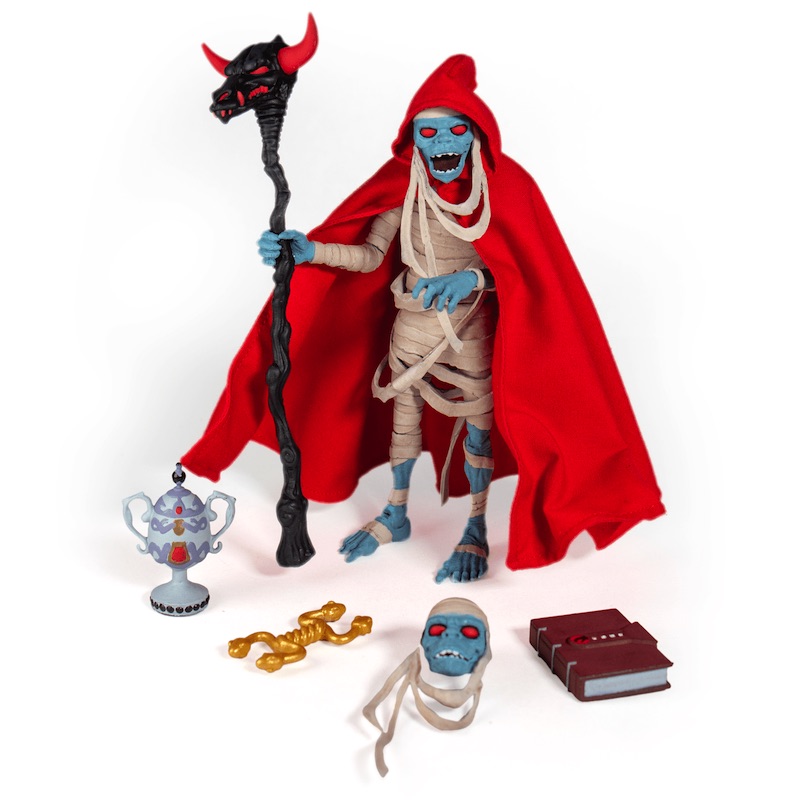 Panthro – $45.00
Nunchucks with real chain
Spinning Nunchucks
Thundrometer
Key of Thunera
Wrench
Welding Gun
Goggles
Detonator
Communicator
Interchangeable Hands
Interchangeable Head
Deluxe slip-case window box with the accessories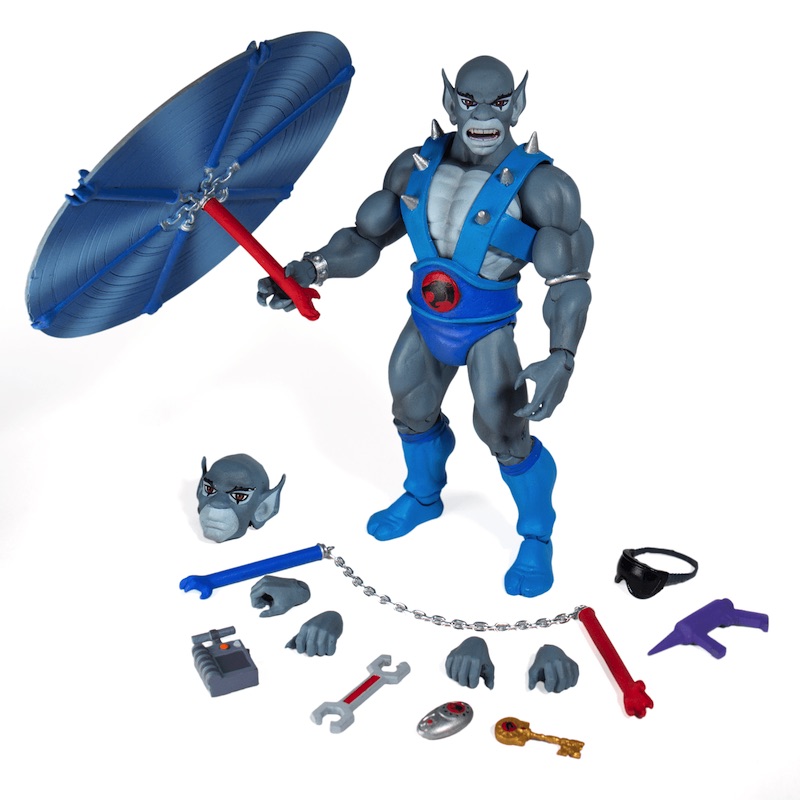 Jackalman – $45.00
Club
Axe
Mutant Net Gun
Mutant Guns
Interchangeable Hands
Interchangeable Head
Deluxe slip-case window box with accessories included