Come take a look inside Games Workshop's new Combat Arena set in the Warhammer 40,000 universe!
It's been a few months since this game was spotted at the New York Toy Fair but Combat Arena should hitting store shelves soon enough. If you've been wondering what's inside the box, well, wait no further because we've got a copy and are opening it up for you:
Combat Evolved
If you played Gorechosen then you're already familiar with Combat Arena. This new game from GW takes a lot of the core mechanics and movement from Gorechosen and spins this one up with some subtle tweaks in the 40k universe. Instead of Khrone devotees banging heads and cracking skulls, this time you're playing as different Imperial Champions honing their skills in the arena.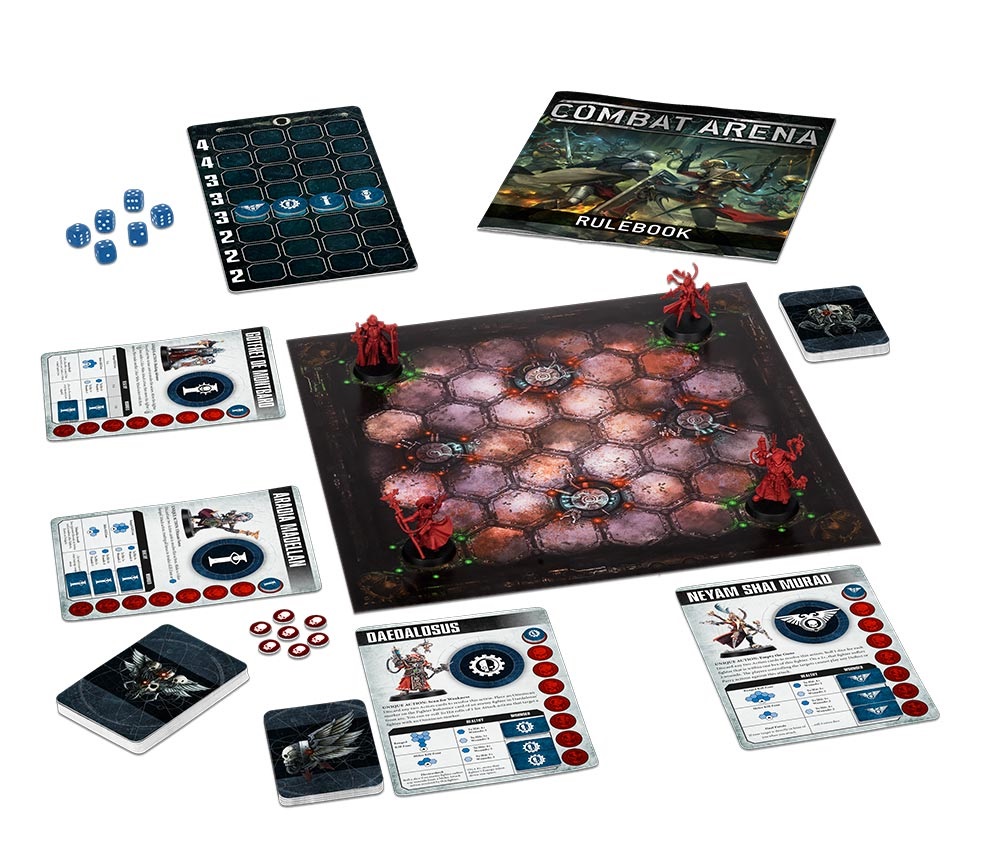 The core of the gameplay uses the hexed based movement and ranges for your games. You'll be maneuvering around the arena in an attempt to get your fighter in position to duke out some damage. Ideally, you'll be able to avoid those counter attacks with smart placement – but that's going to be up to you. The arena board comes as a double sided tile which offers two slightly different arenas to fight on. Thankfully, there is some LoS blocking tiles to keep the game from just being an all-out slug fest.
The components and models are all high quality, just like you'd expect from Games Workshop. The minis themselves come in a dyed plastic – much like other, similar games from GW. They are also push-fit miniatures but we recommend using some type of plastic glue on these when you assemble them. That goes doubly true if you plan on painting them.
This game also has a few variant game modes as well. You can play a 2v2 or even a 3v1 mode if you wanted to mix things up. Games are pretty fast and can be pretty deadly – don't get attached to your character too much. Honestly, it's kind of similar to a Smash Brother style game in that way – if Smash Brothers was a board game and set in the Grim Dark.
Similar to Gorechosen, it's not meant to be a super in depth grand strategic board game – it's a literally Combat Arena. You get in there, you smash your friends around and the last model standing wins. Then you reset and go again. It's light and fun and should be treated as such. If you're looking for a quick game or a good introduction to the universe of Warhammer to your non-gaming friends, check out Combat Arena.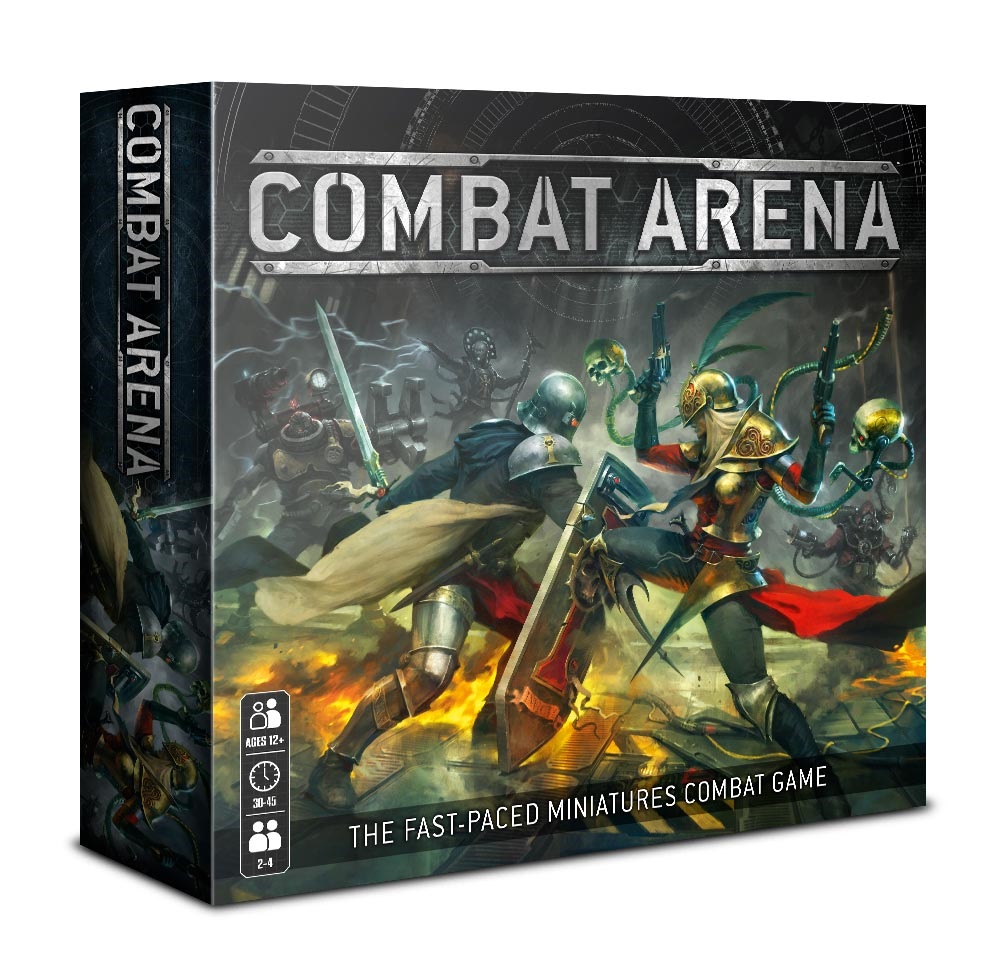 It's fast, furious and perfect for quick pick-up games.