The next chapter of the Blackstone Fortress is here – check out the insides of Escalation!
If you're a fan of Blackstone Fortress the next chapter is waiting for you. More secrets, more enemies, and more rewards for those who are brave enough to face Blackstone Fortress: Escalation.
Back In Black(stone Fortress)
This expansion to the game adds a new band of Explorers for you and your friends to play as through the dangerous Blackstone Fortress. Now, we've seen all these models before – they are the same crew from Combat Arena: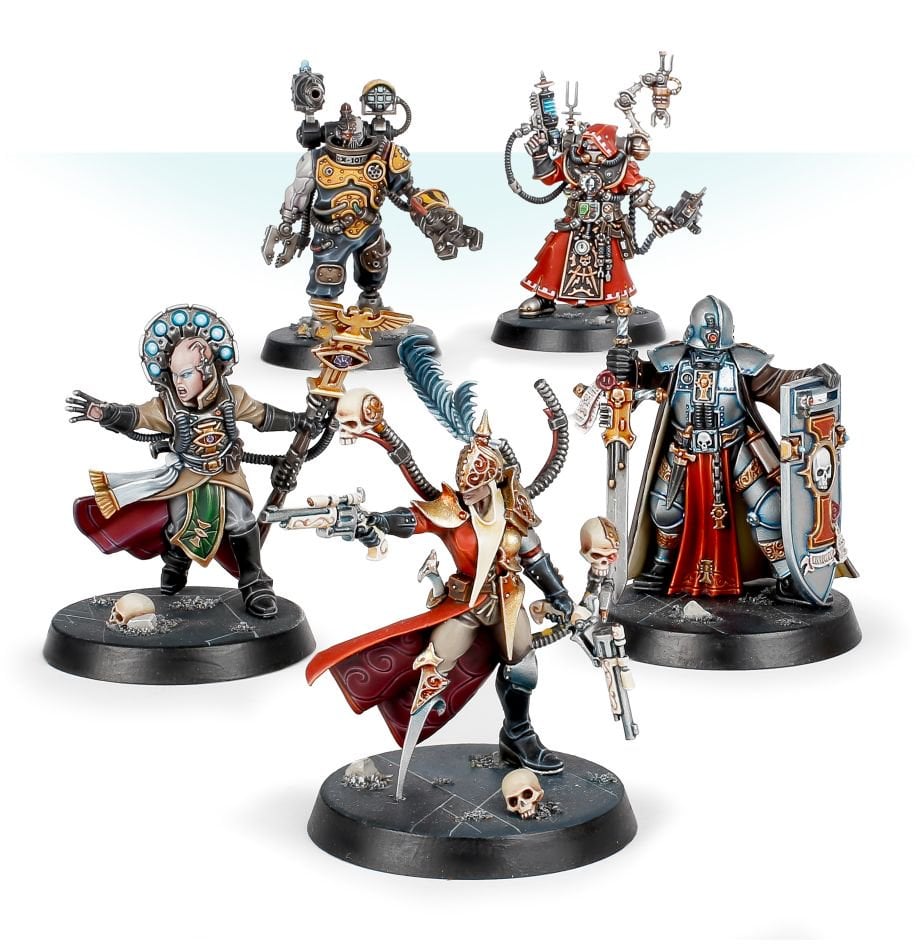 On the plus side they all have rules for 40k included in the box, too. So if you wanted to bust them out for your games on the big tabletop you can do that. Each one brings a little something different to your explorations into the Fortress and they make a good addition to the roster from the base game. Personally, I'm kind of interested to run a game with the Tech Priest and UR-025, Imperial Robot. It might not have anything to do with gameplay – but the narrative in my head would be pretty funny.
Anyhow, you can't have new heroes without new villains, right?!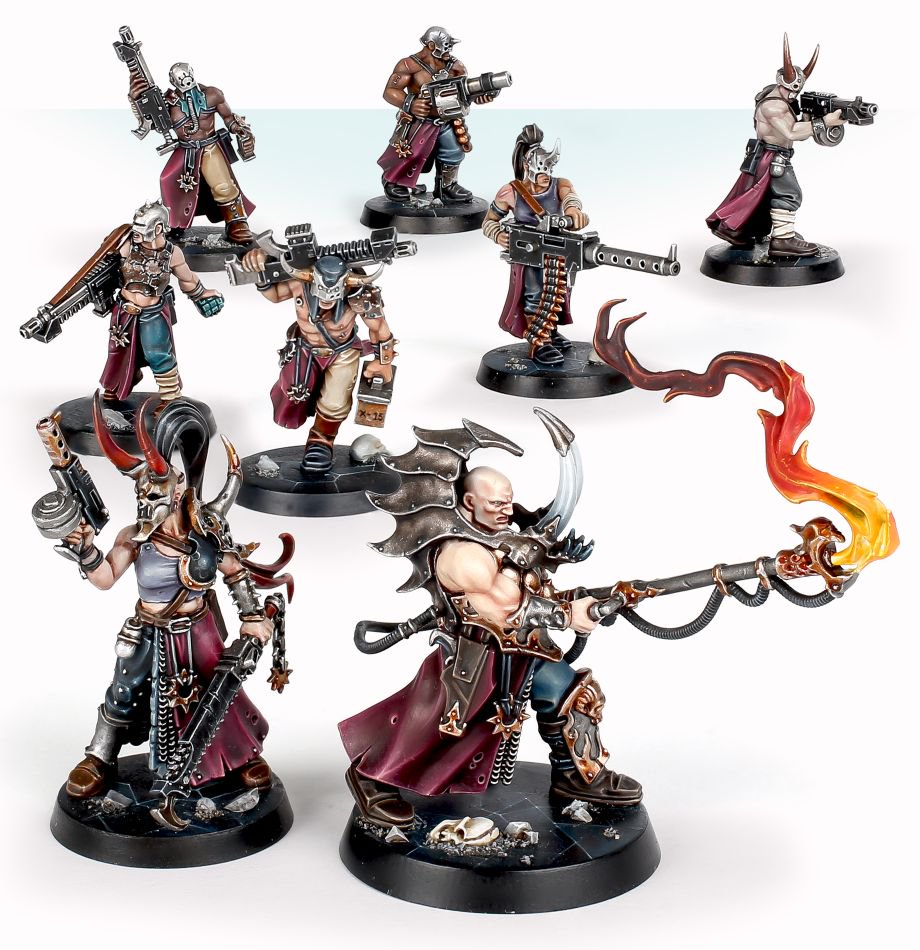 These new Chaos Cultists are pretty cool models. If they become the de facto models for Chaos Cultists around the world, I'd be okay with that. They do seem larger and more dynamic than the previous version of the Cultists. That said, in game lore says that it's something to do with the forces and energies of the Blackstone Fortress – basically space magic.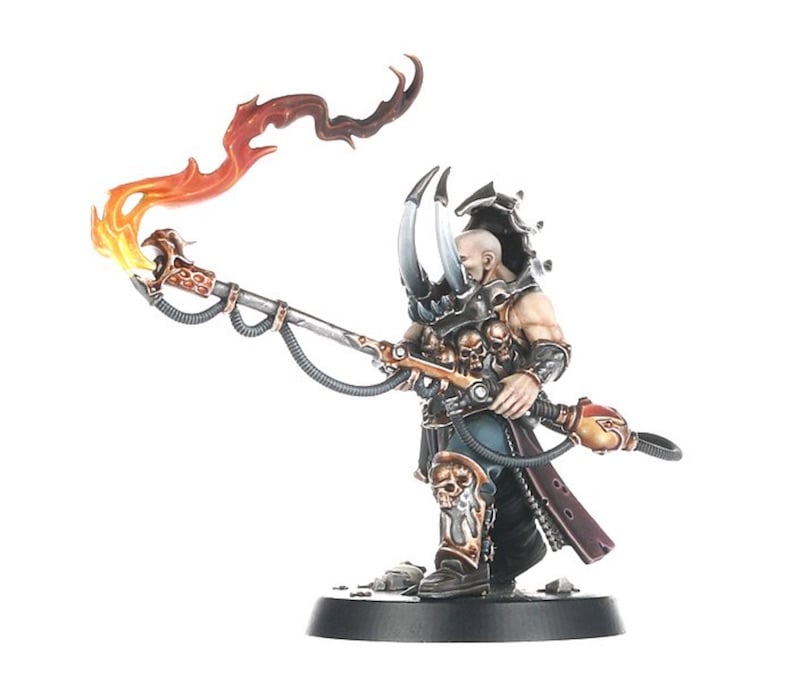 The Firebrand is a pretty cool model. Get ready to get set on fire by the purifying flames of the Emperor corrupting flames of Chaos! I'm hoping to see more of these cultists – or at least the themes of these models in future chaos mortals releases. Who knows where GW will take us.
Gameplay-wise, this expansion also adds some new tiles into the mix as well as a batch of new scenarios and a new hidden objective. Now, I'm not going to get into all that, but yes, there is a seal envelope along with what might be another sealed envelope inside. Not that we opened it without playing through or anything…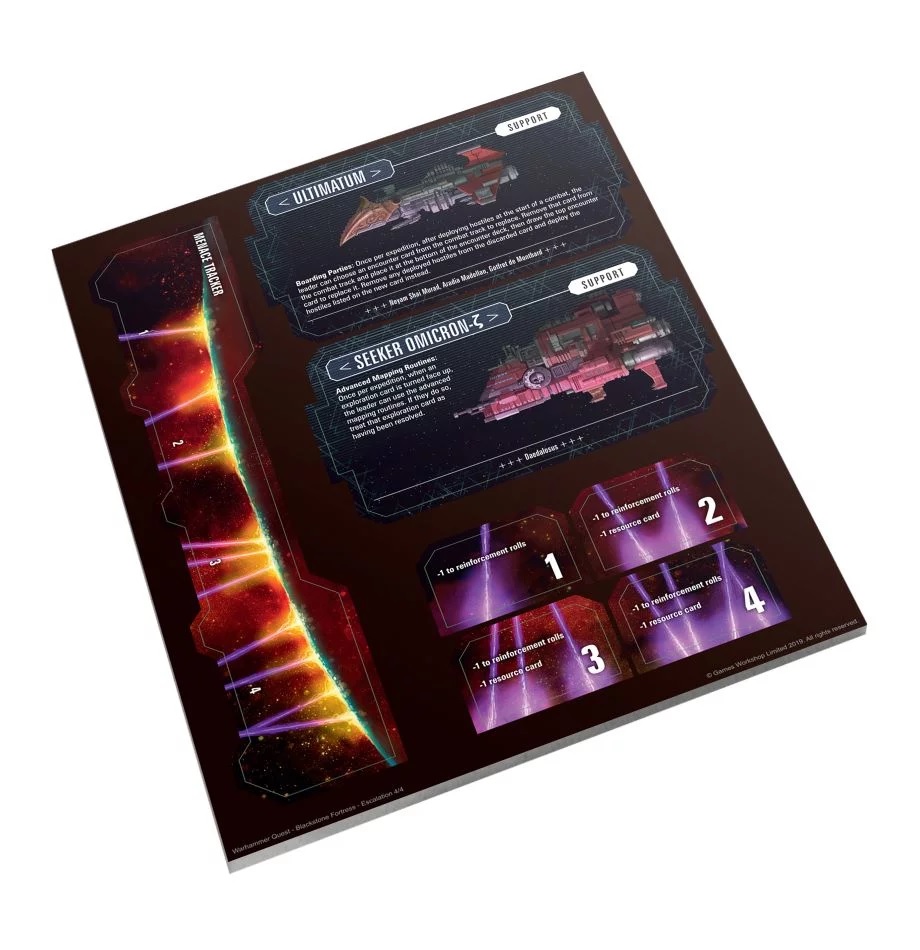 Additionally, there are two new ships and a new menace tracker included. The ships add options when you're planning your next operation into the Fortress. And again, they are double-sided also.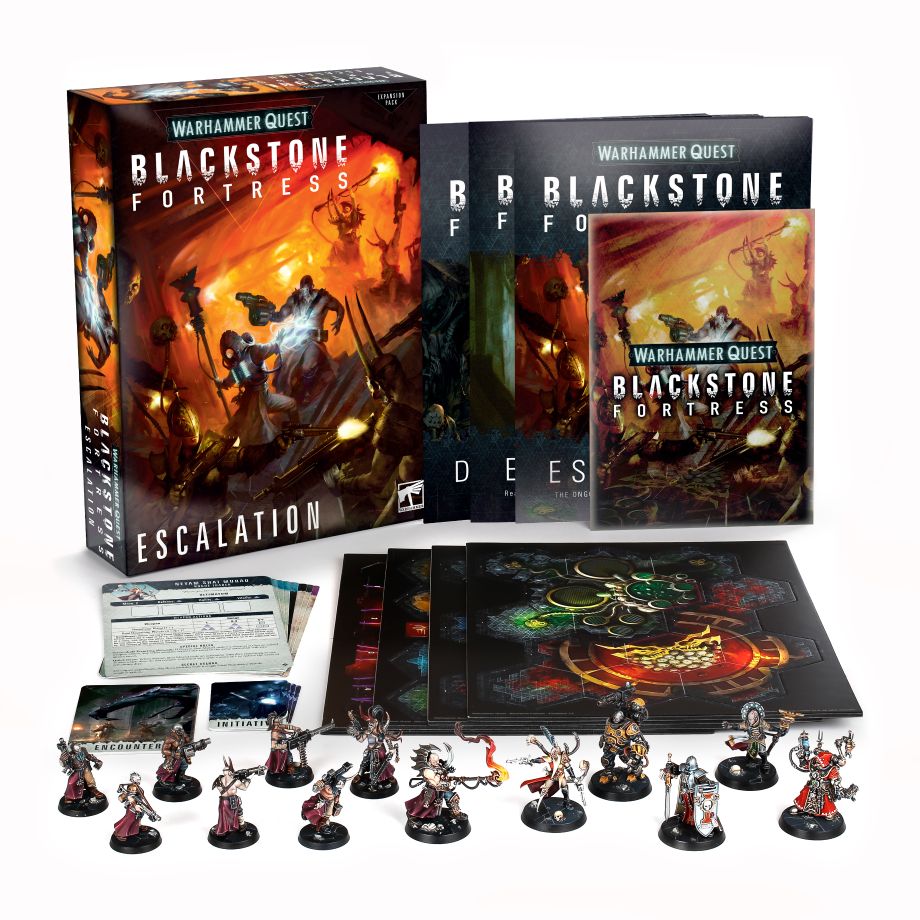 If you've enjoyed Blackstone Fortress and were looking to continue your adventures, I'd say this expansion is designed specifically for you in mind! So put in your pre-order and get ready to head back inside…if you dare!
Riches await? Perhaps. Perhaps…